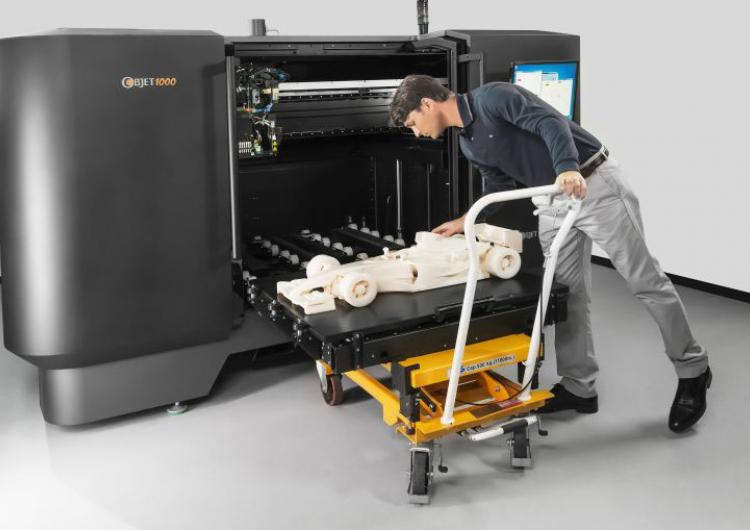 Print 14 materials simultaneously with a 1000 x 800 x 500mm build volume.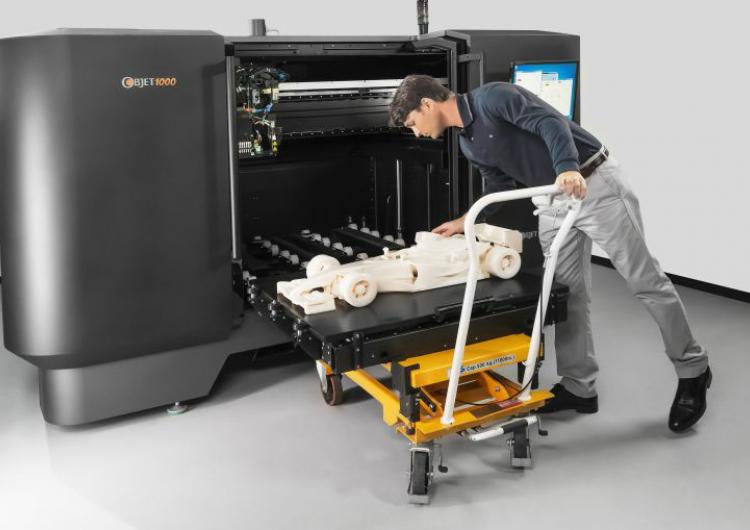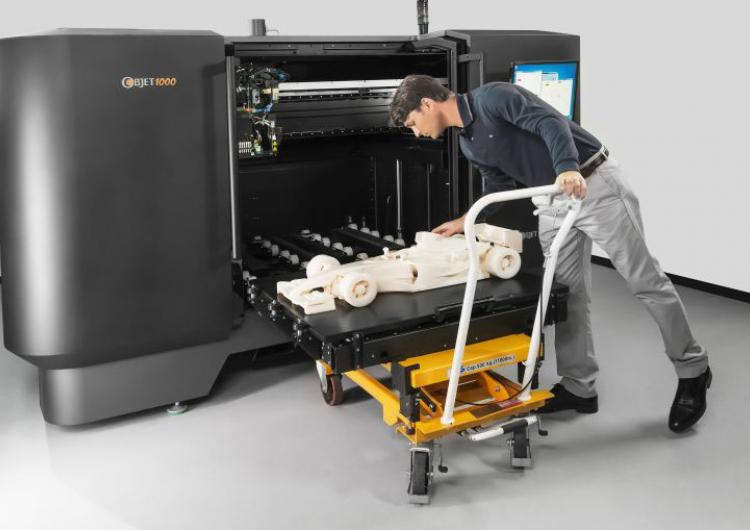 Objet's newest offering, the Objet1000, is capable of printing with multiple materials on a large scale without sacrificing print quality. Large-scale 3D printing is slowly becoming more common, but large printers generally print at a low resolution. The Objet1000 is an inkjet-based printer capable of 600dpi on the x- and y-axis and 1600dpi on the z-axis with a 1000 x 800 x 500mm build volume. It can also print up to 14 materials in a single model, chosen from a materials library of 120 possibilities. 

Unfortunately, this level of technology is unlikely to be available to the general public for awhile. Still, it's nice to imagine what could be done with it.
On a side note, am I the only one that thinks the picture above looks like a tiny person photoshopped in front of a regular desktop inkjet printer? It's hard to imagine a 3D printer on this scale.
Via Shapeways