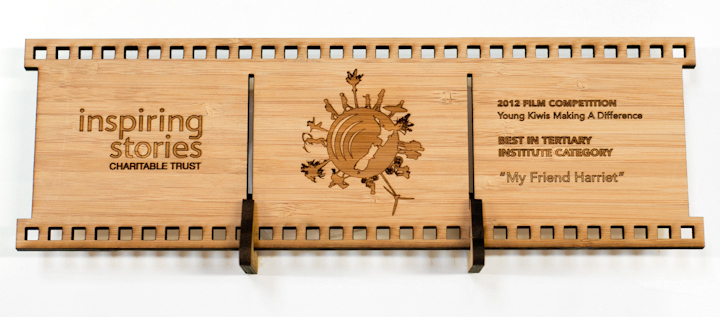 Ponoko-made project by Lu Davidson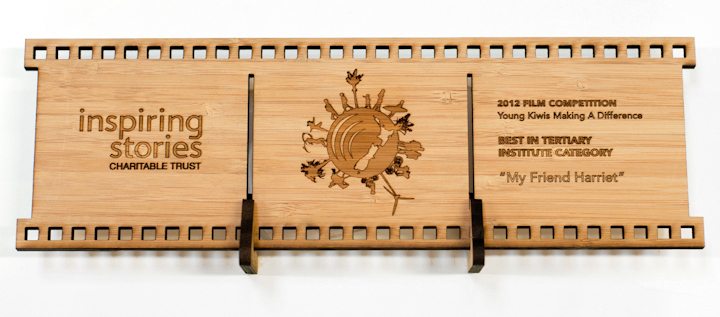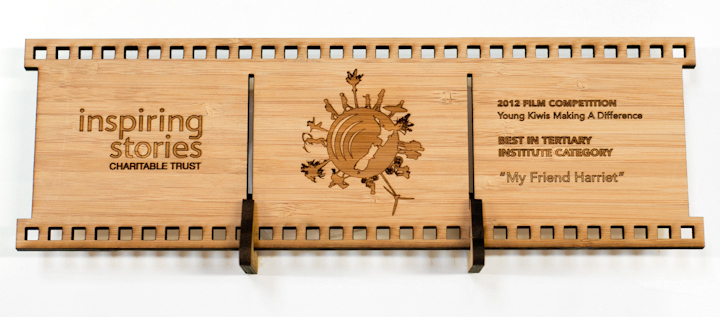 Lu Davidson is the project coordinator behind the Inspiring Stories Trust of New Zealand, a charitable organization dedicated to telling the stories of New Zealanders who are taking action and leading change.
Her current project is organizing the 2012 film competition awards ceremony which is taking place in Wellington this Saturday, November 17 as part of the Festival of the Future — and creating trophies to present to the winners.
"Its been 9 months since we launched the Inspiring Stories National Film Competition, themed 'Young Kiwis Making A Difference'." Lu tells me. "This competition motivated young aspiring filmmakers to tell stories of incredible people doing awesome things in their communities and all over Aotearoa. I want to make the awards ceremony extra memorable for our young filmmaking winners."
So Lu approached us about creating unique award trophies for each of the winners. "Josh at Ponoko suggested keeping it simple, using lasercutting with a single material. He also emphasized the importance of making a prototype."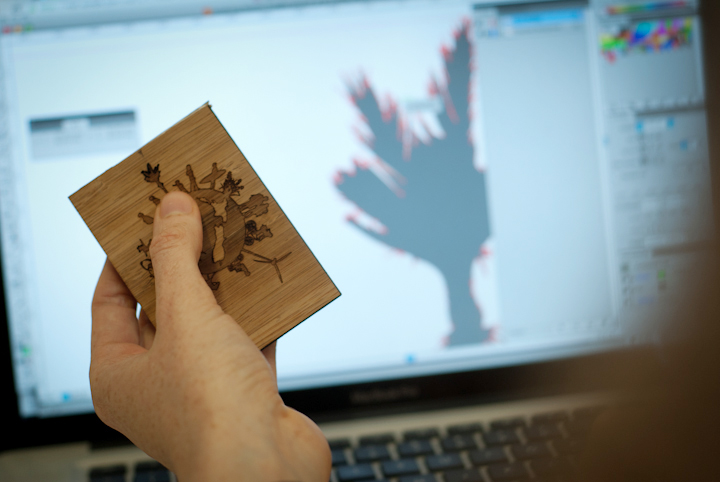 "The Inspiring Stories team was so excited to see the prototype," she says. "Jack at the Wellington office showed me a second option for my design, showing how good it would look with a deeper engraving… if I deleted some of my 22,674 anchor points."
Although she had used Adobe Illustrator before in the past, designing a trophy from scratch still seemed a little daunting.
"I was as lost as a 70 year old on a smart phone," she jokes. But it worked out beautifully in the end, and she has this advice for any first-time makers: "If you feel like a design programme is too intimidating to even open or like all the effort won't pay off, take if from this enthusiastic amateur, it is worth it."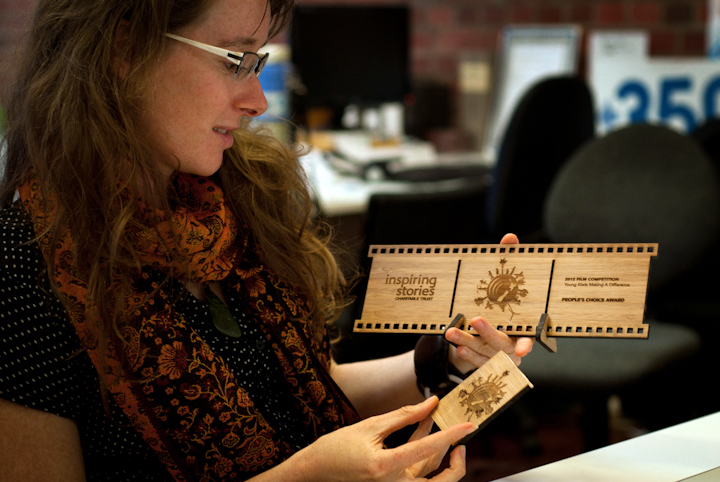 Congratulations to Lu on her first Ponoko-made project, and good luck to all the young filmmakers on awards night!
UPDATE 19 Feb 2013:
Award winners Lindsey and Ella show off their trophy haul from the evening.