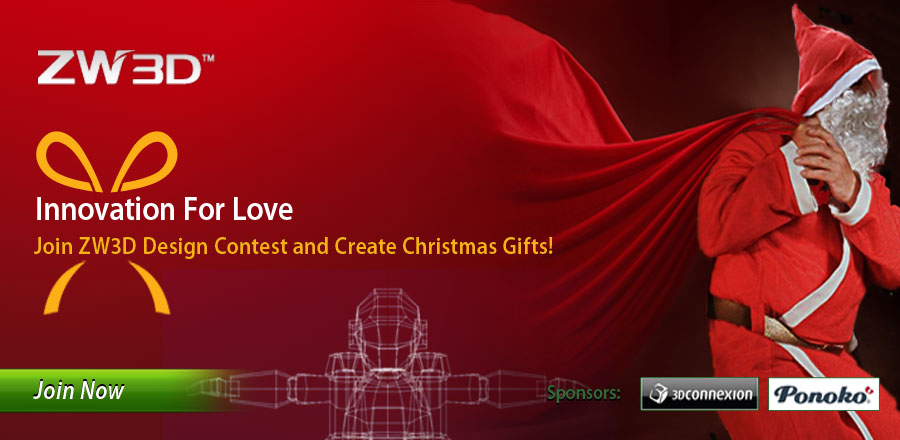 Competition closes November 30!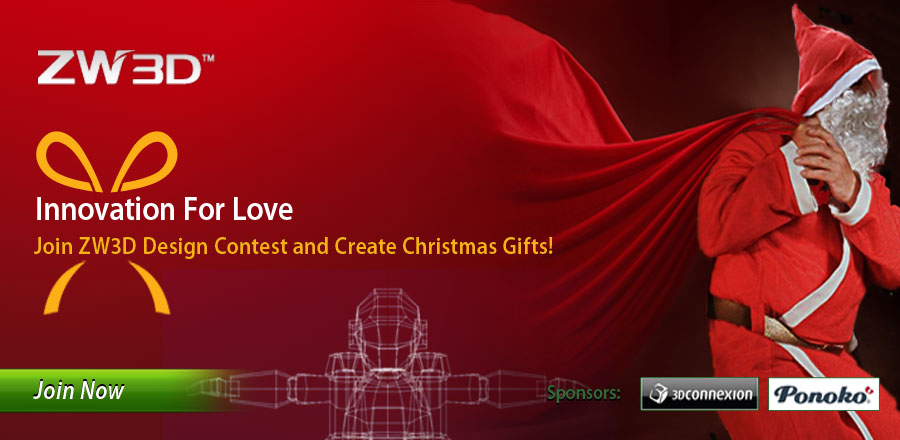 CAD/CAM software ZW3D and design file library GrabCAD have launched a 3D design competition to create an original holiday gift.
Before I go on, let's jump straight to the prizes 'cause they're really good:
1st Prize: $700 money dollars + their design 3D printed for FREE by Ponoko + a SpacePilot Pro 3D mouse from 3Dconnexion
2nd Prize: $500 + free 3D print + SpaceMouse Pro 3D mouse
3rd Prize: $200 + free 3D print + SpaceNavigator 3D mouse
There's also a prize of $100 + SpaceNavigator 3D mouse to three special categories including Most Creative, Most Pragmatic, and Most Popular.
And if that's not enough to convince you to enter, every participant will receive a $10 Ponoko Making Voucher for use with our 3D printing, lasercutting, or CNC routing services.
How to enter:
• Design a Christmas gift with ZW3D. (You can get a free 30 trial here.)
• Submit your Z3 file and jpg of your design to the GrabCAD library.
• Tag your submission with "christmasgift"
For complete rules, sponsor info, and to view entries visit the ZW3D Design Challenge page.
Deadline:
Competition closes on Friday November 30, 2012.