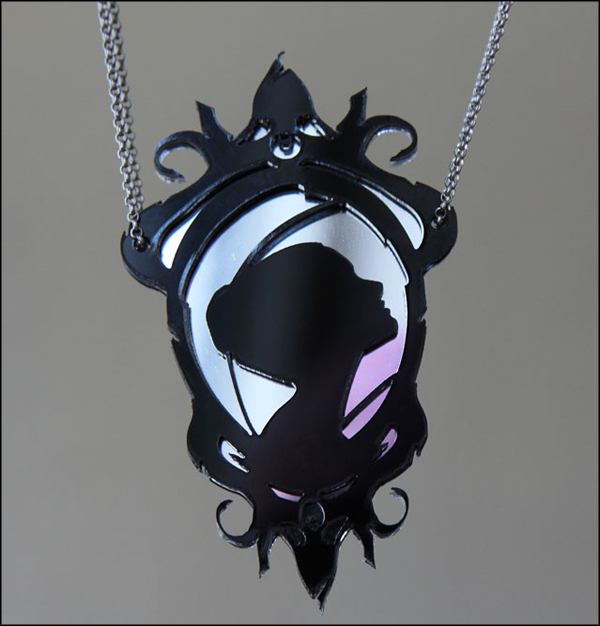 The Laser Cutter Roundup — a weekly dose of laser-cut love: #100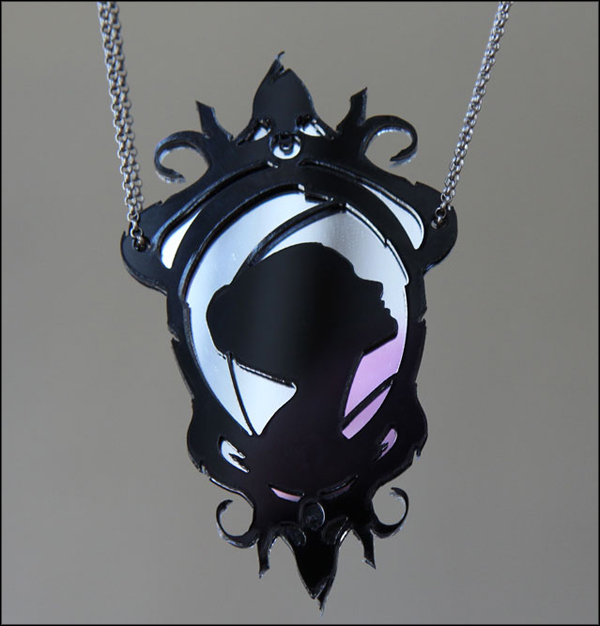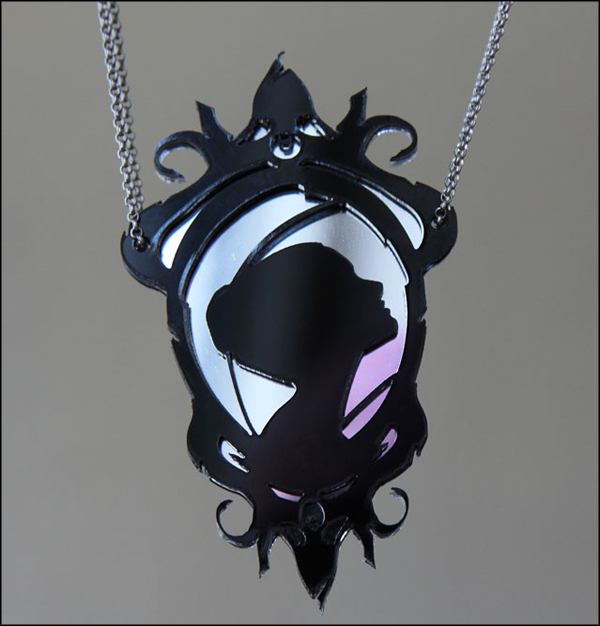 Hey, Sam here collecting the post from The Laser Cutter.
100th post! Amazing, right?
We also reached our 2ooth like at  TLC's Facebook page so now the race is on for number 500!
Above is a laser cut acrylic The Lady of the House of Love pendant designed by Lee Dotson and Nadya Lev and featuring the profile of Meredith Yayanos.
After the jump, logs, marbles, crows, and signs…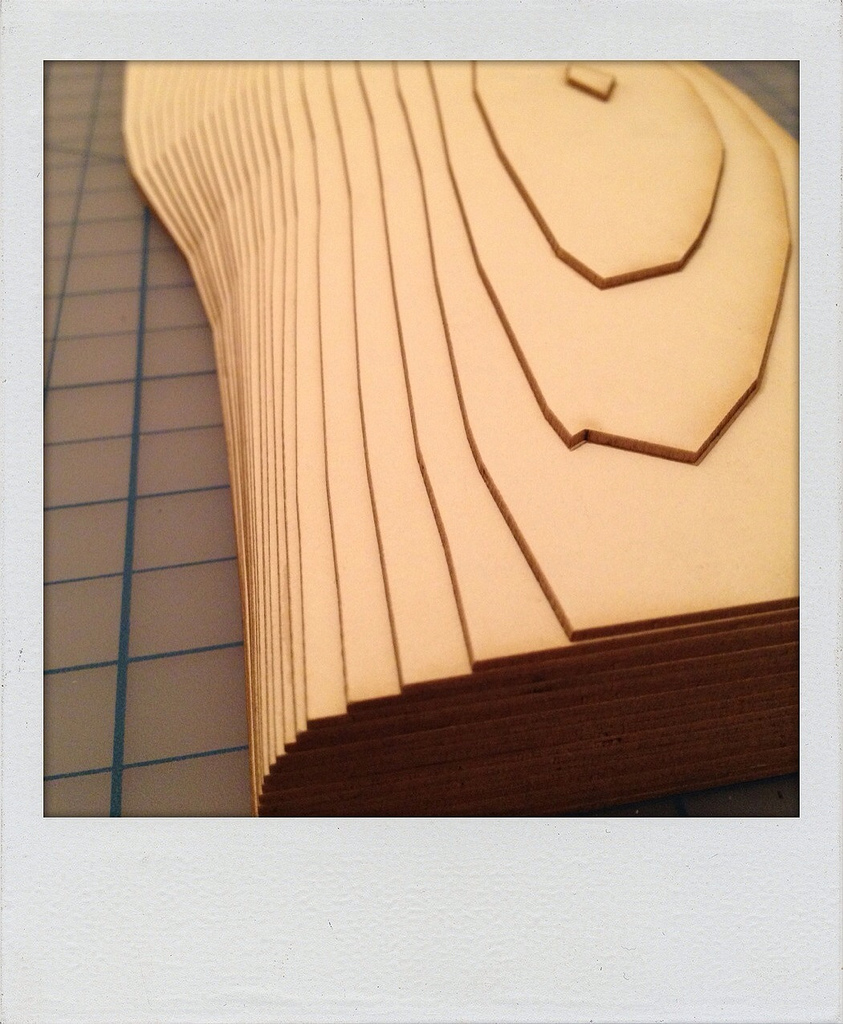 Above is a laser cut model, from c_v_smith.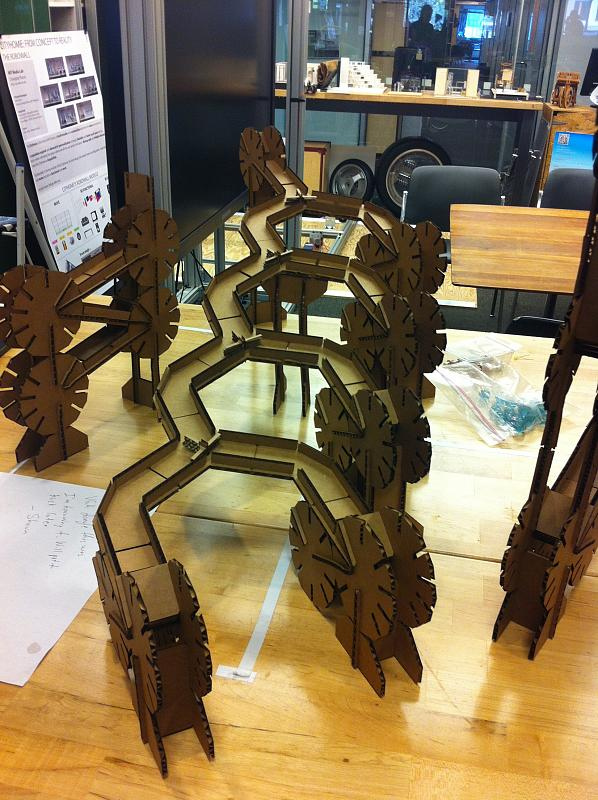 Above is a laser cut corrugated cardboard marble run from Little Devices.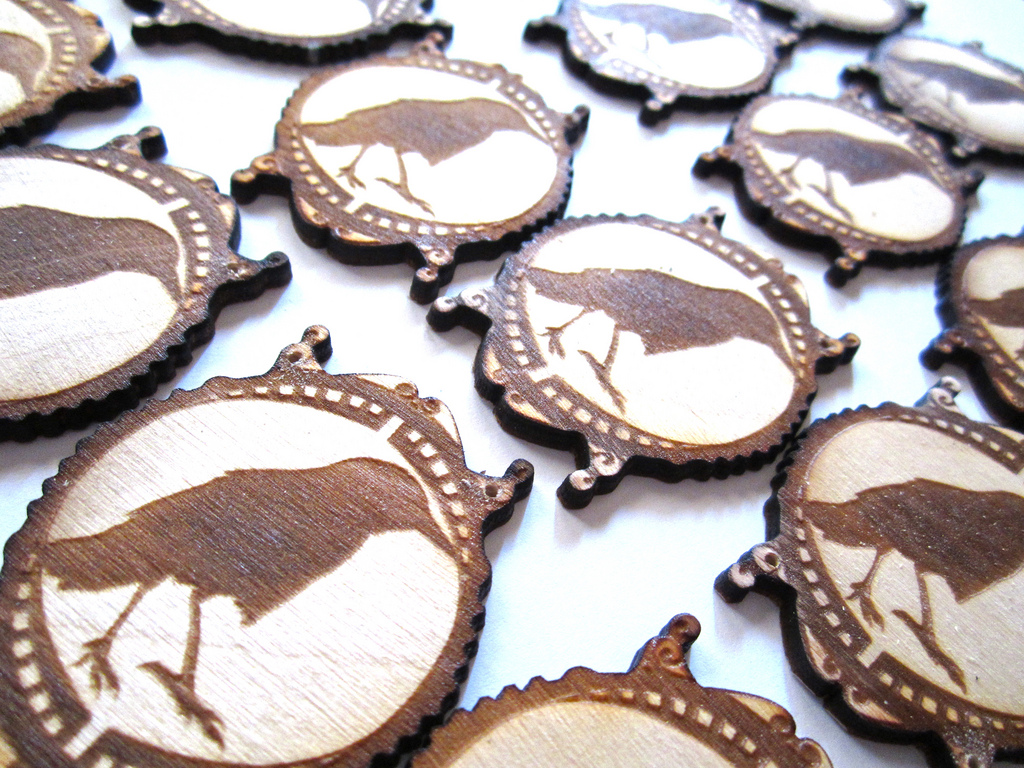 Above is a laser cut wood crows from Johnathan Inkman.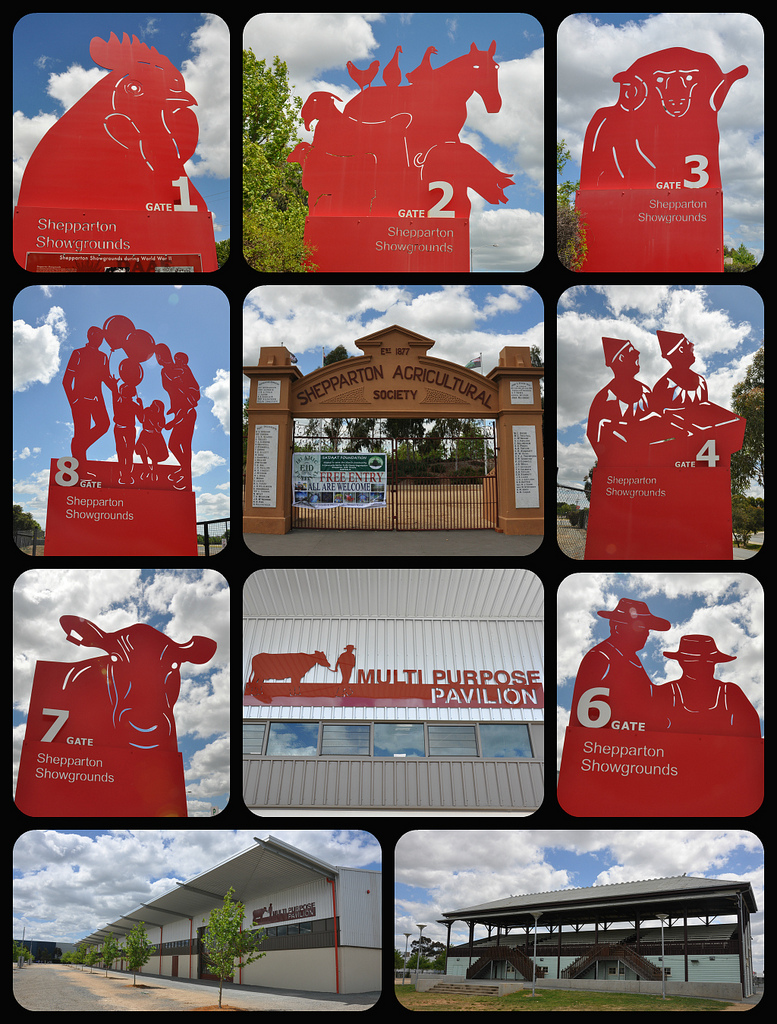 Above are laser cut Shepparton Showgrounds signs via Dianna McMillan.