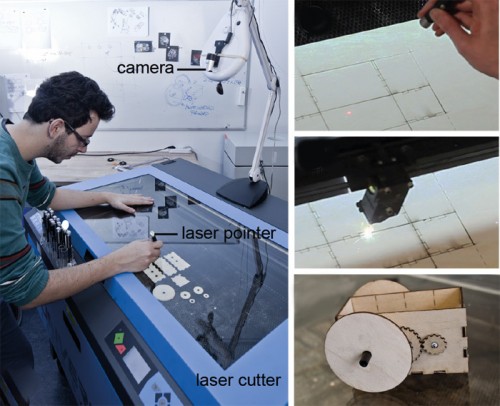 Putting the maker right back where the action is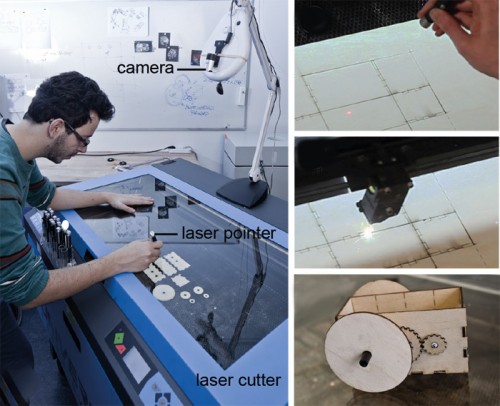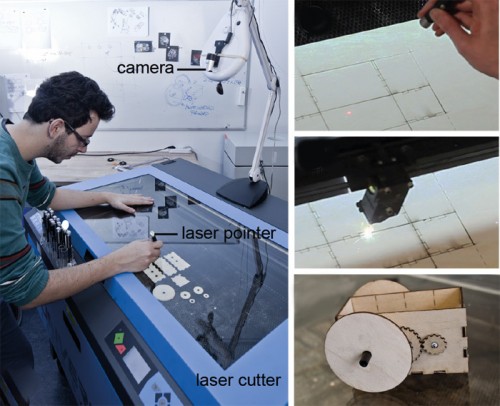 Here is an interesting project that aims to address the way that CAD programs tend to remove the maker from the actual workpiece. While many of us see the hours spent staring at a screen as being a necessary step in the digital manufacturing workflow, Constructable puts the maker right back in the action.
"Constructable is an interactive drafting table that produces precise physical output in every step."
This ongoing project from the Hasso Plattner Institute's Human-Computer Interaction Group allows an operator to perform drafting tasks directly onto the working surface. It does this via a series of handheld lasers, using what could be seen as a physical incarnation of the familiar CAD toolbar.
The system adjusts and corrects the hand-drawn path to produce outcomes of high precision, as one would expect from a laser cutting device.
Click through for a brief clip that shows how range of objects can take form quickly and easily using Constructable.  
Constructable via NotCot