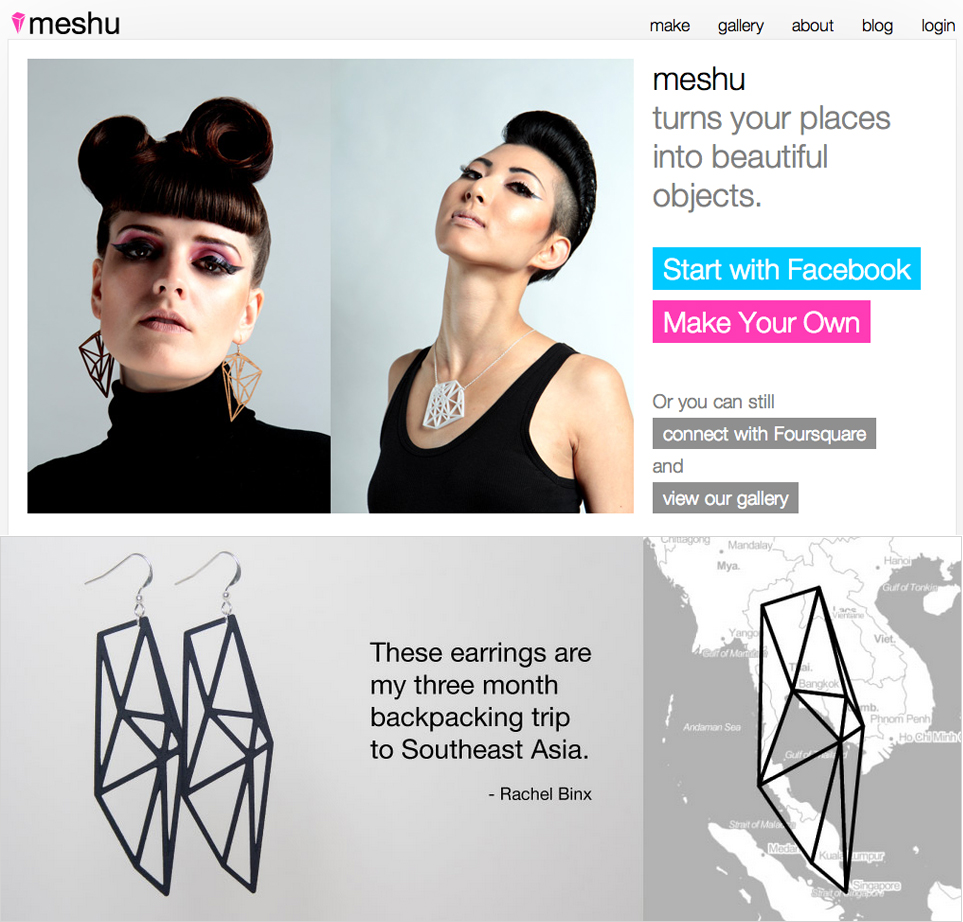 Ponoko-made products from Meshu founders Rachel Binx and Sha Hwang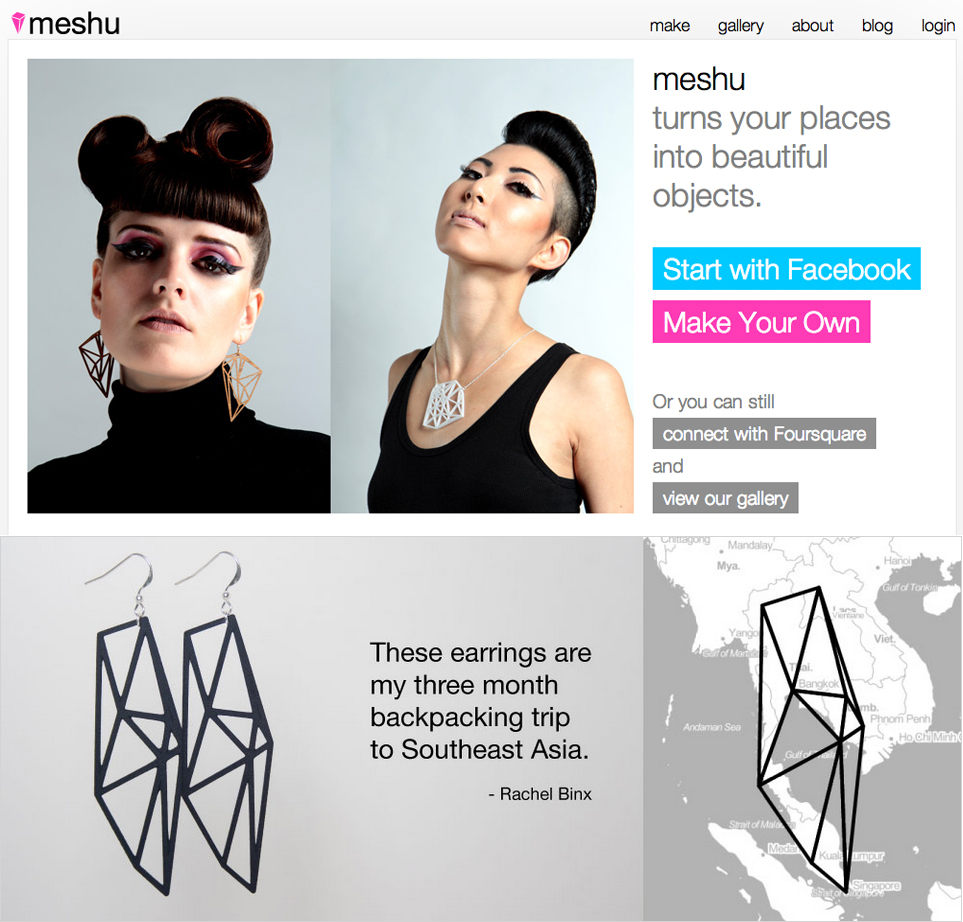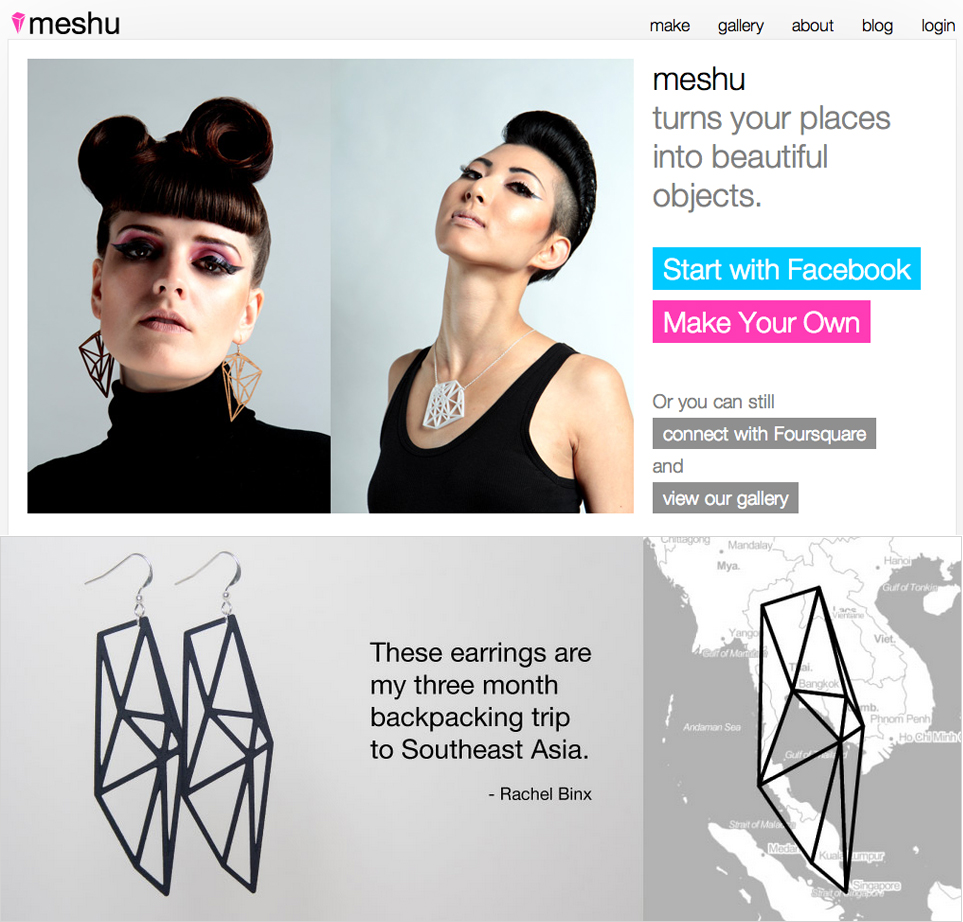 When Rachel first moved to San Francisco, she was looking for work and knew she wanted a job in data visualization. "I was using Twitter to find potential contacts," Rachel says. "Sha was gracious enough to meet me for dinner, and the rest is history!"
The two of them hit it off, eventually moving in together in a sunny carriage house in the Mission. And yes, Rachel landed a great job at a design studio. But the story doesn't stop there.
Last year, Rachel and Sha sat down in a tea house and started brainstorming ideas for a side project: something that could combine their skills in design and data visualization with their love of travel.
The result was Meshu — a web-based app that brings together data visualization and digital fabrication.
Meshu lets you design products like necklaces, earrings, and cufflinks based on the connecting lines of various places.
For example, you could create a design using your Foursquare checkins or the route you took on your epic road trip. And you could have that design turned into a pair of one-of-a-kind lasercut earrings or 3D printed cufflinks.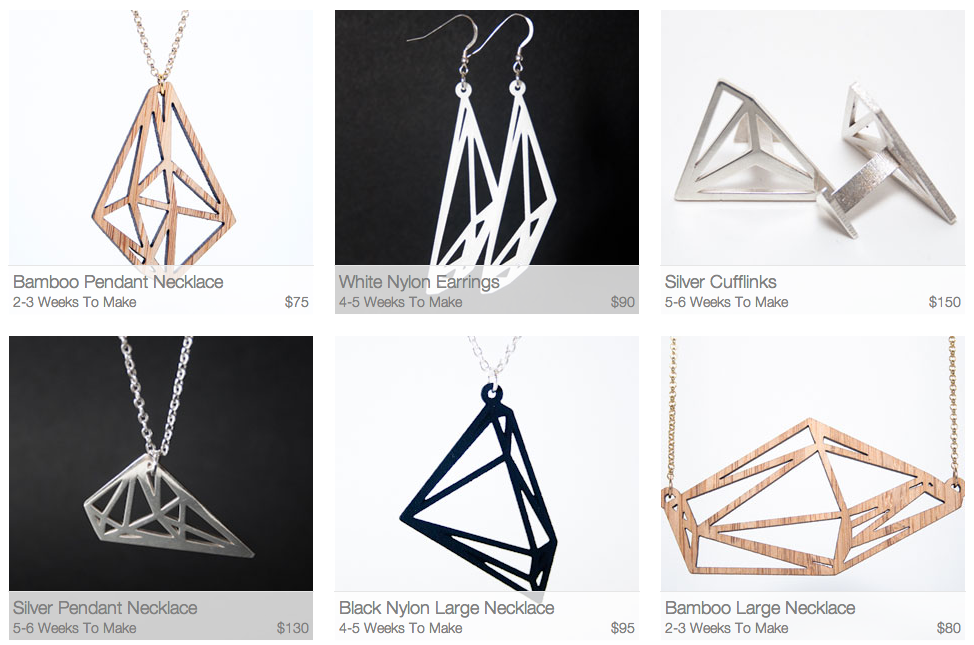 Meshu lasercuts the design with Ponoko in your choice of amber bamboo, white acrylic, or black acrylic and ships the final product with a map postcard.
Rachel's favorite Meshu design so far is this one of South America.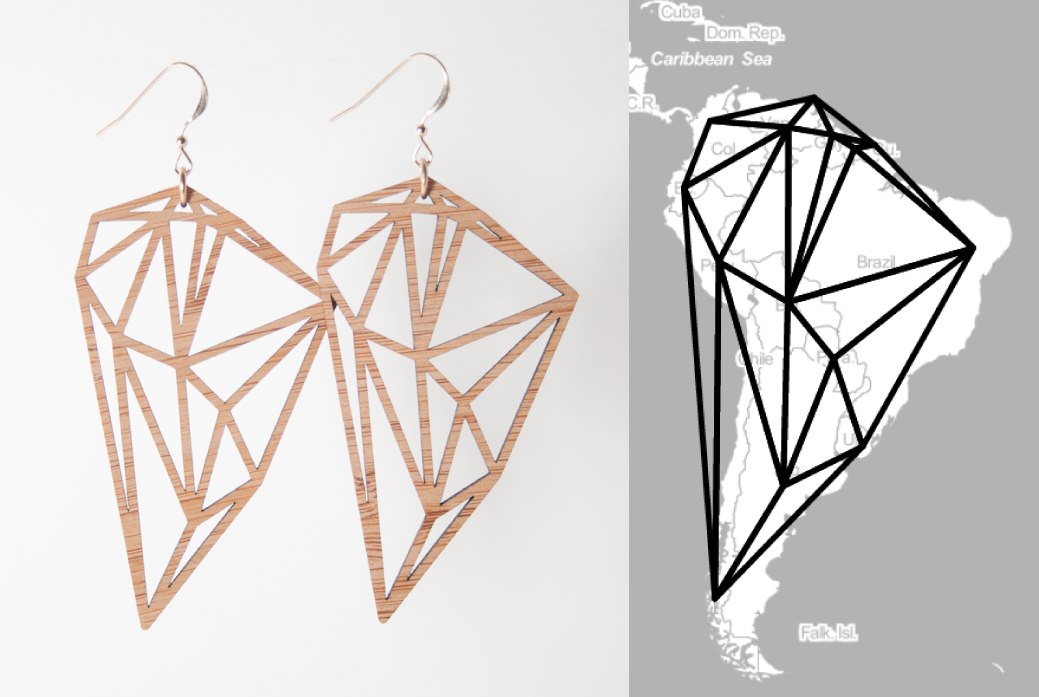 But it's not just the jewelry that's beautiful. The map used in the Meshu interface is really lovely. "It's a lighter version of the Stamen Toner map," explains Sha. (For any developers out there, the maps are available for use under a CC license.)
You can make your own map-turned-jewelry design at Meshu.io/make.