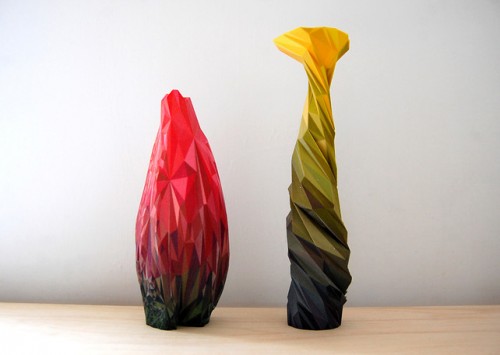 Reprocessed digital scans printed as new objects with a twist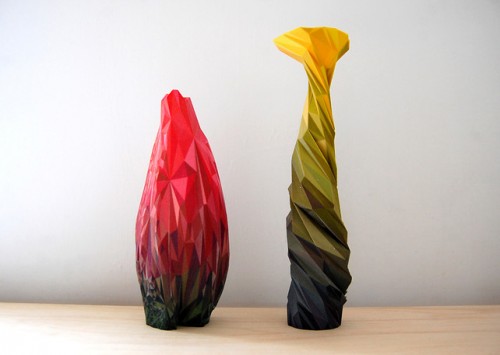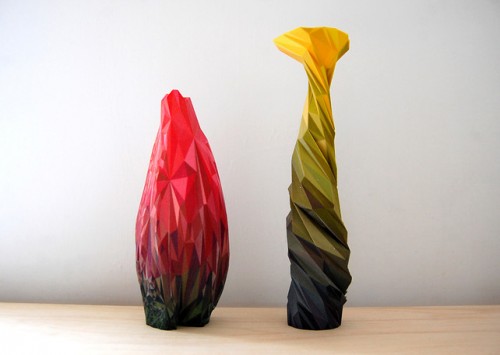 Digital techniques will often carry with them errors and glitches, but as London-based artist Matthew Plummer-Fernandez shows, they need not be a point of frustration.
In his recent series, Digital Natives, these glitches become a source of inspiration as they are used to transform everyday objects through digital manufacturing techniques.
Matthew first creates a 3D scan using a digital camera, and then applies some custom algorithms that he has developed to process the data. Once his tweaks for form and colour are all done, the refined, reprocessed object is then 3D printed to re-enter the physical realm.  
This is an interesting exploration of the physicality of digital glitches, as Matthew comments:
"…Fabbers need to spend less time struggling with its limitations and more time appreciating it."
"I am currently at the beginning of my ongoing 3D scan -> remix -> print-in-colour process development. These objects hopefully help capture the process in its early stages, whilst the algorithms and forms are still fairly crude, yet appreciable."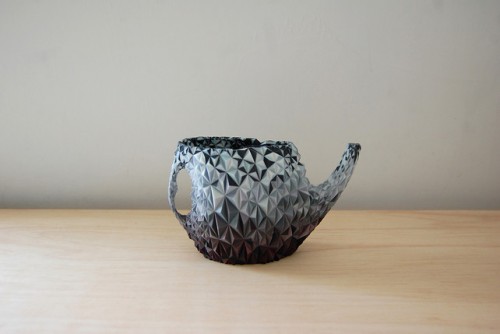 Visitors to London's 3D Print Show will be lucky enough to have a first-hand encounter with the Digital Natives series.
via Co.Design