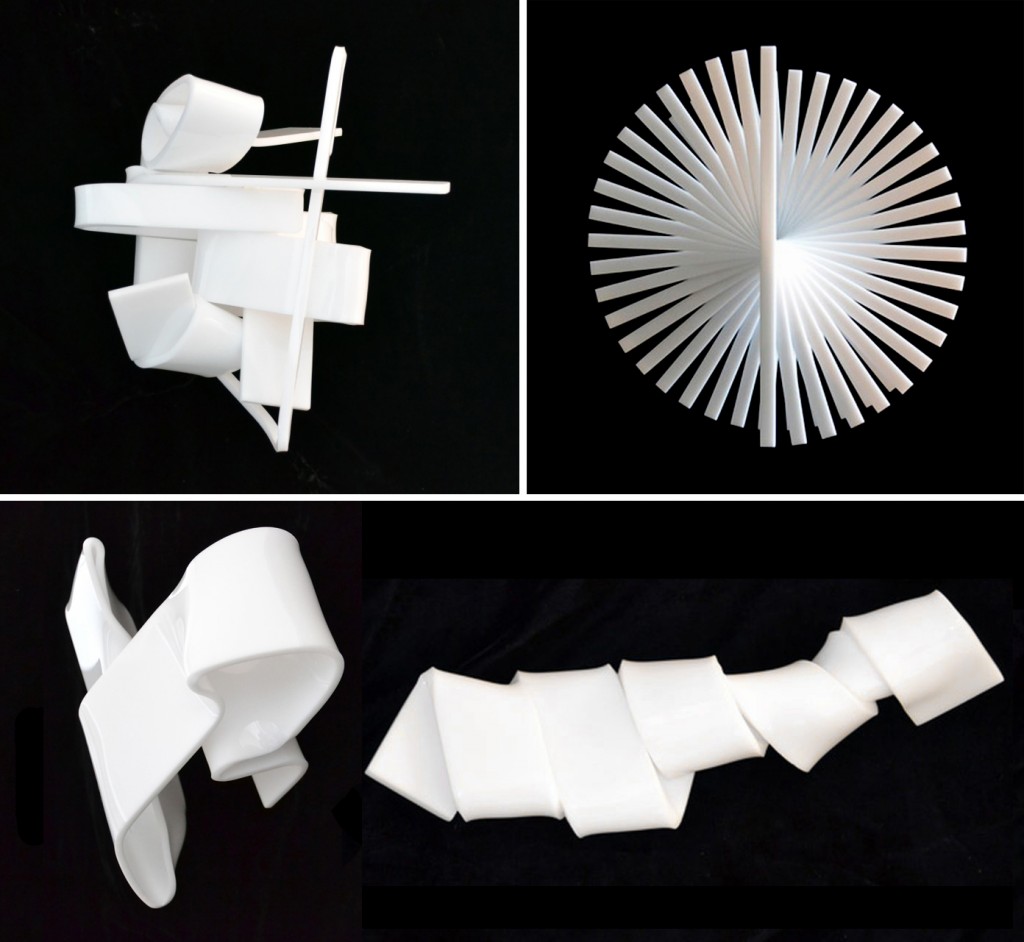 Ponoko project by Jenny Balisle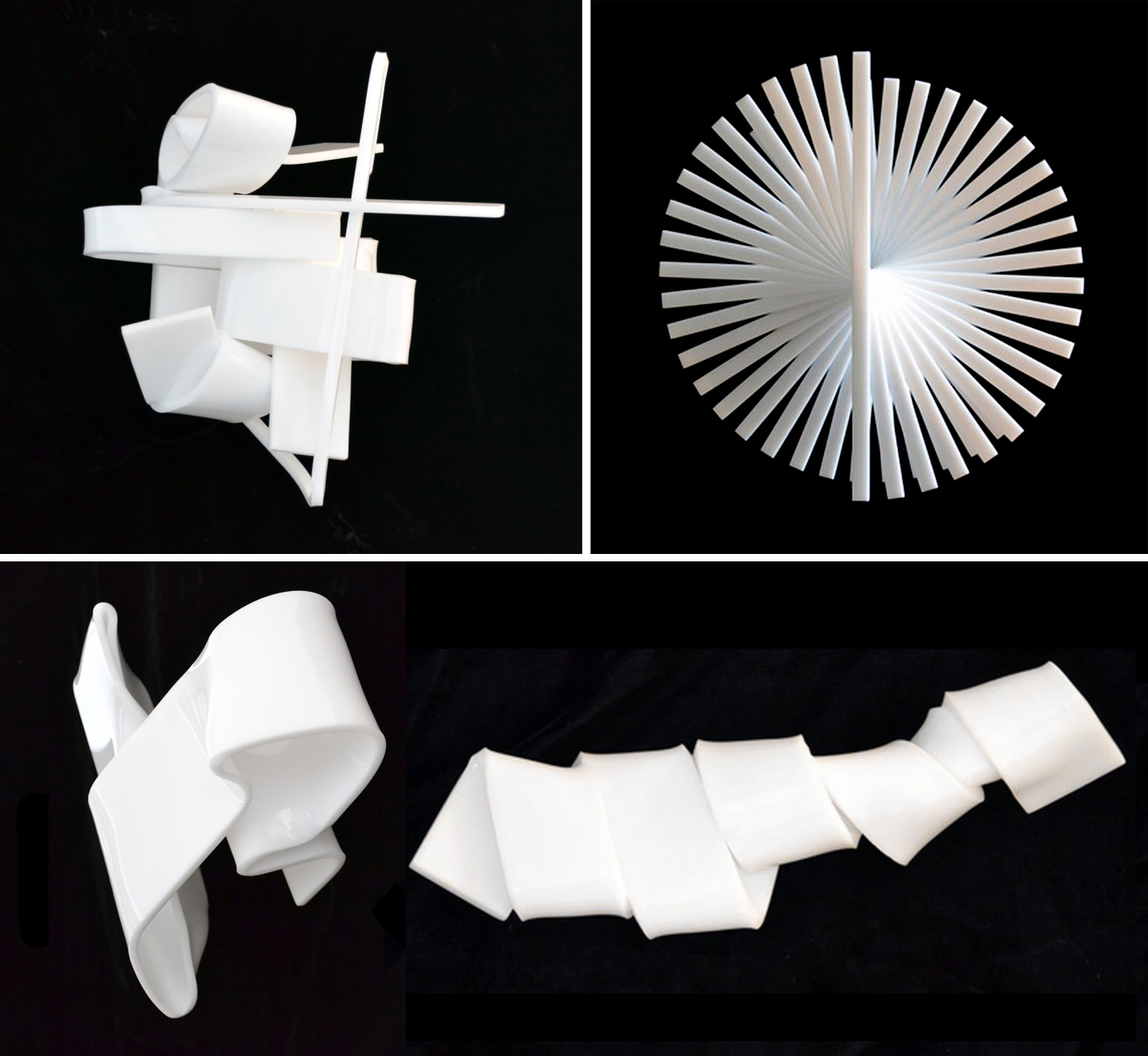 Bay Area artist Jenny Balisle works in three distinct mediums: painting, pen and ink, and sculptural installation made from heated acrylic sheets.
As explained in her artist statement, her body of work is "conceptually linked by dichotomous relationships — simple and complex, beautiful and grotesque, micro and macro perspectives, and natural and manmade environments."
Her acrylic sculptures embody this concept by turning completely flat pieces of acrylic, which she lasercuts with Ponoko, into much more complex three-dimensional sculptures.
To achieve this, Jenny uses a heat forming technique. "It's a delicate process," she says. "I have to take great care not to crack or warp the acrylic or yellow the white surface."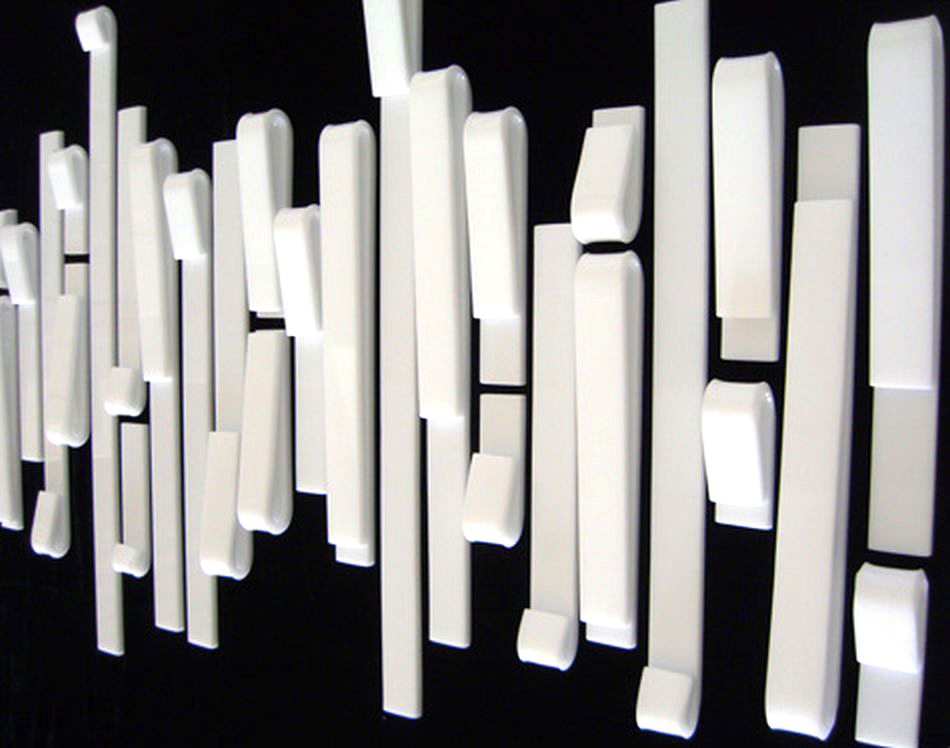 Jenny heard about Ponoko while listening to an interview on NPR and has been creating these sculptural installations for the last three years.
She begins by creating pen and ink sketches of the form or making models out of inexpensive materials like paper, mat board, or foam core. She then uses Adobe Illustrator to lay out her design for Ponoko's lasercutting service.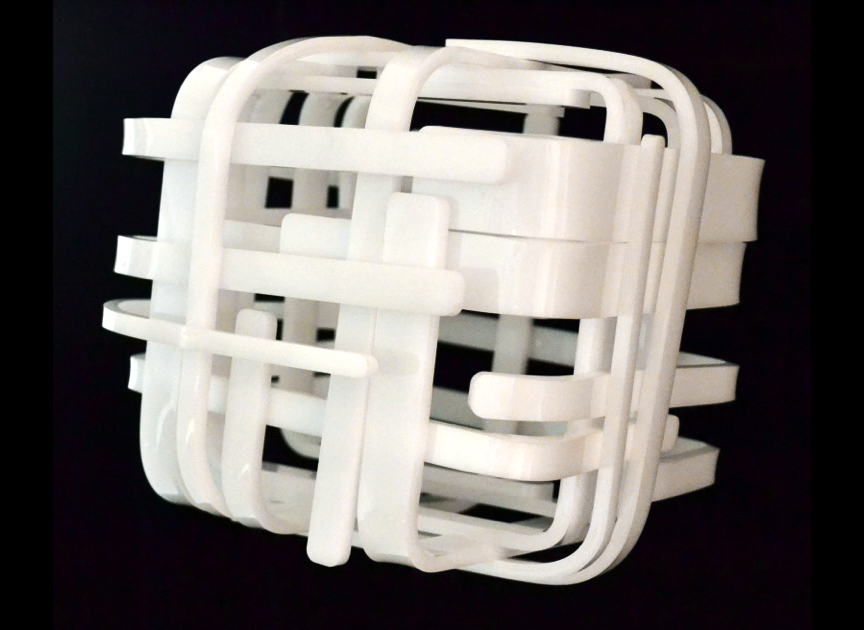 The final heat-formed pieces are typically displayed on the wall via brackets or occasionally freestanding or suspended from the ceiling.
The titles for her artwork are utilitarian, referencing the quantity, size, and creation date. And if you're in the Bay Area, you can see JBI.10.12.1877 (shown above) at the PRO ARTS Gallery in Oakland. The piece is part of the the Box Art Benefit Auction being held on Friday, October 19th.
Jenny has exhibited in solo and group shows across the United States, and currently teaches at the Academy of Art University in San Francisco.