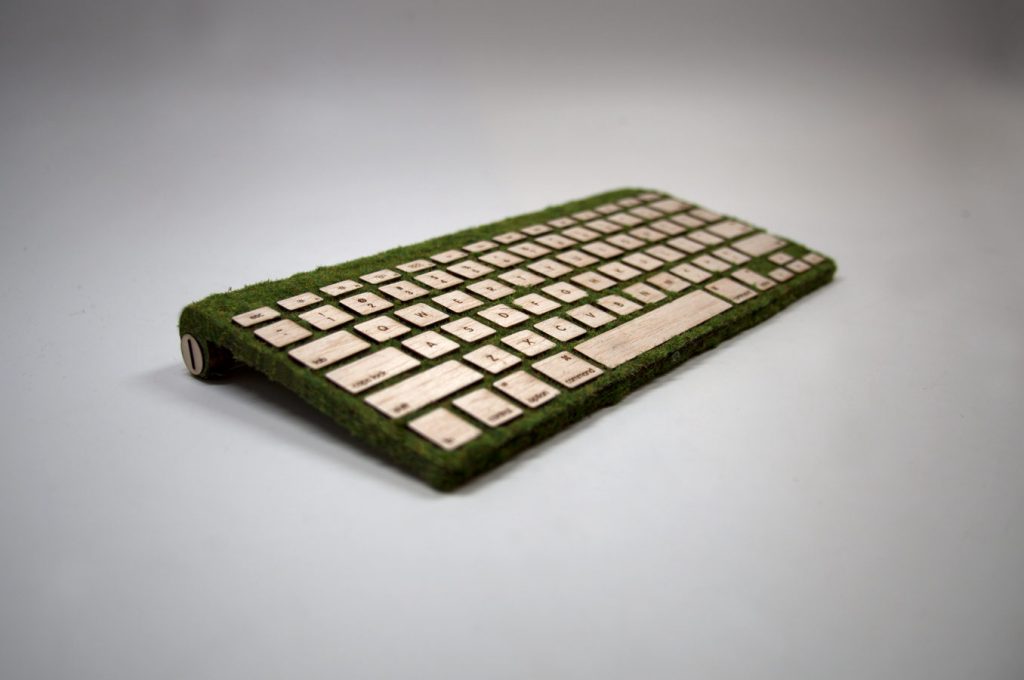 The Laser Cutter Roundup — a weekly dose of laser-cut love: #98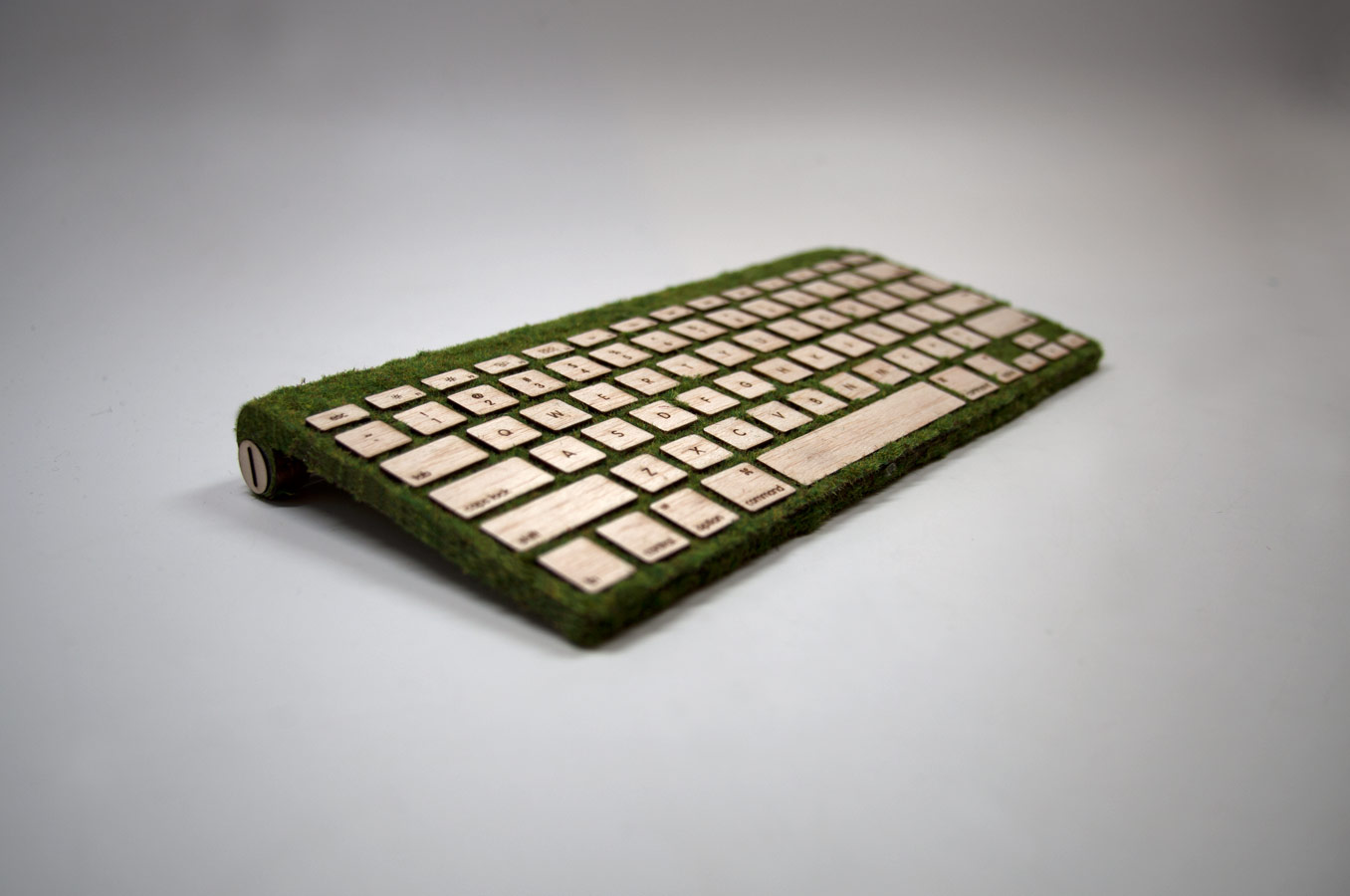 Hey, Sam here collecting the post from The Laser Cutter.
Above is Natural Keyboard, I don't really know what to say about this so I am going to quote the designer's, Robbie Tilton's, web site:
Natural Keyboard is a wireless computer keyboard designed to be sustainable and is built of organic materials. The body and keys are 100% wood and the frame is covered in imitation moss. The textures serve as a tactile sensation while visually defying the standard aesthetic for modern technology products. In concept – the frame must be watered nightly to allow the keyboard to fully bloom.
Also, the race is still on to 200th follower on  TLC's Facebook page and win a fabulous prize…
After the jump, QR pendants, an armadillo, a vanagon,  a bar-code, and a reason to rock-on…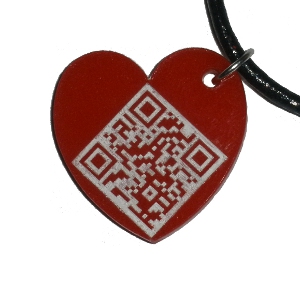 Above is a heart shaped laser cut pendant with a QR Code from QR Locket. QR Locket was started by Jonathan Bowen, who began lasercutting with Ponoko and eventually started two companies offering lasercut products.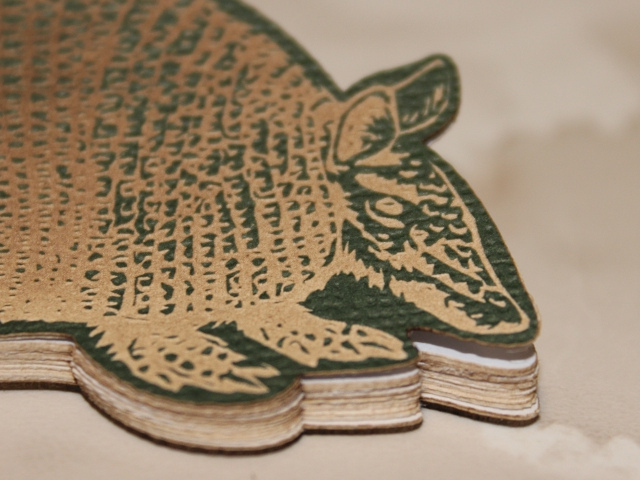 Above is a laser cut and etched armadillo notepad from Bookworm Laser & Design.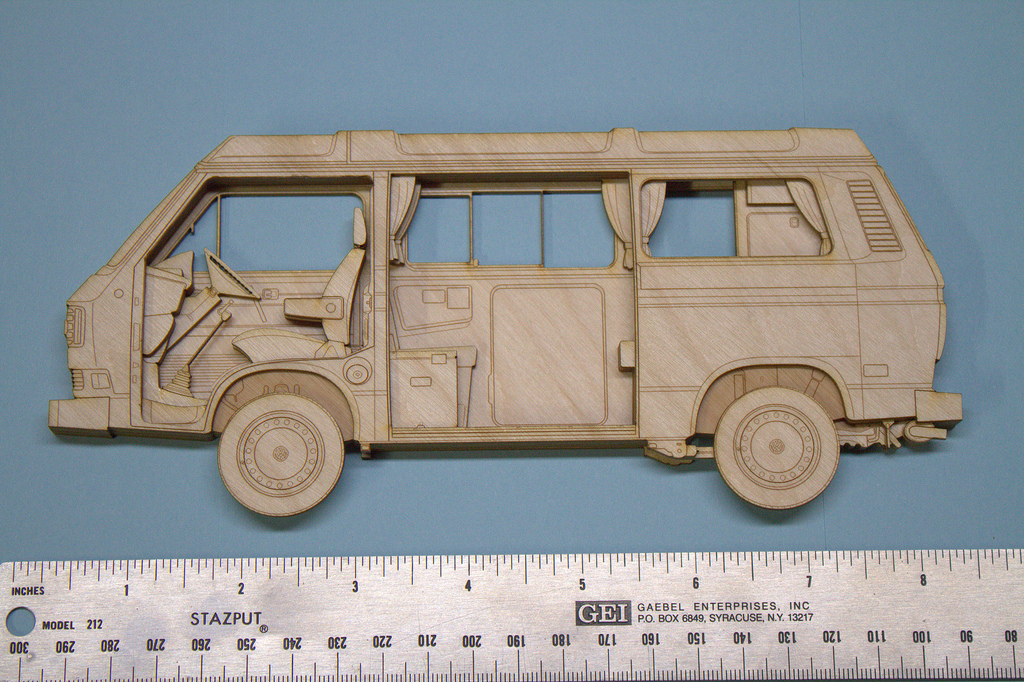 Above are five layers of laser cut wood VW Vanagon from Grayerlynx.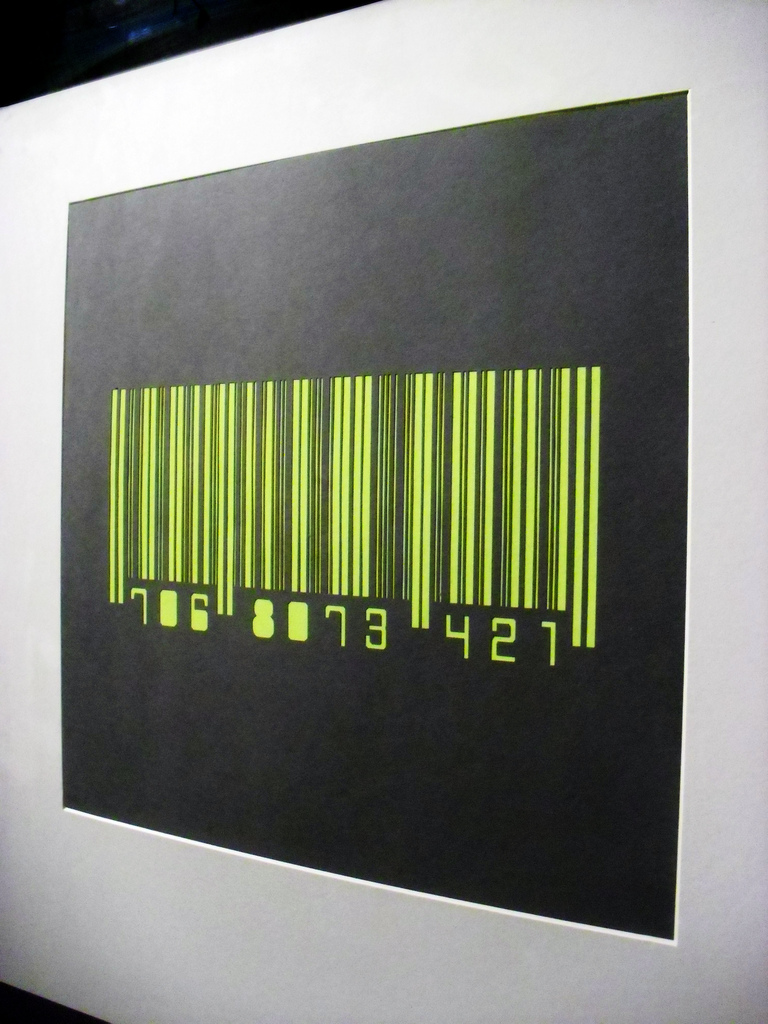 Above is a laser cut bar code with shadow box from b-type design.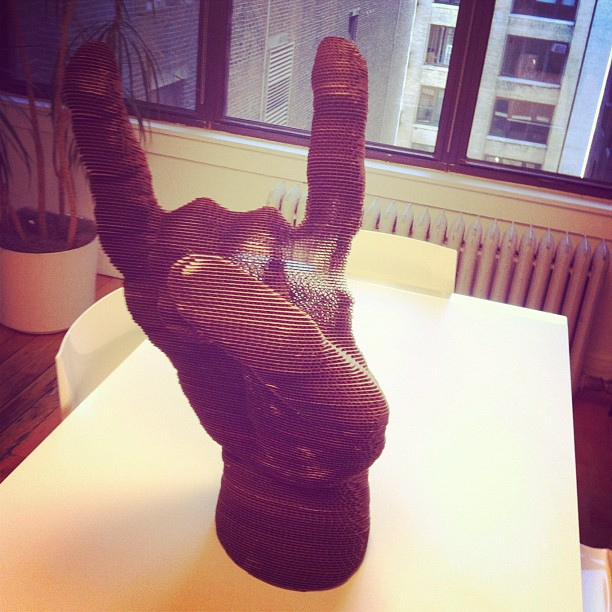 Above is a laser cut corrugated 3d model from gewhiz one.