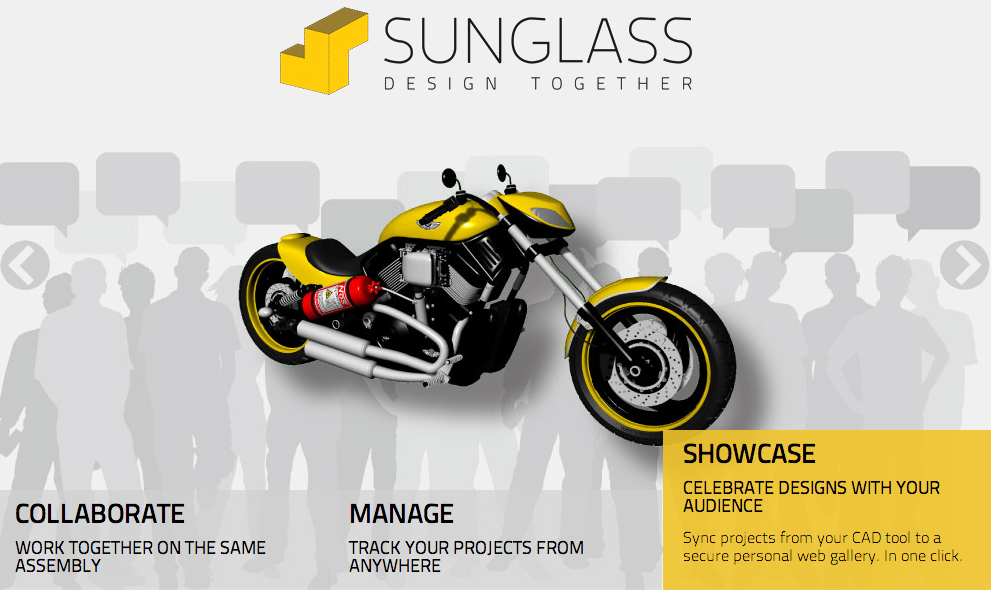 sponsored by Sunglass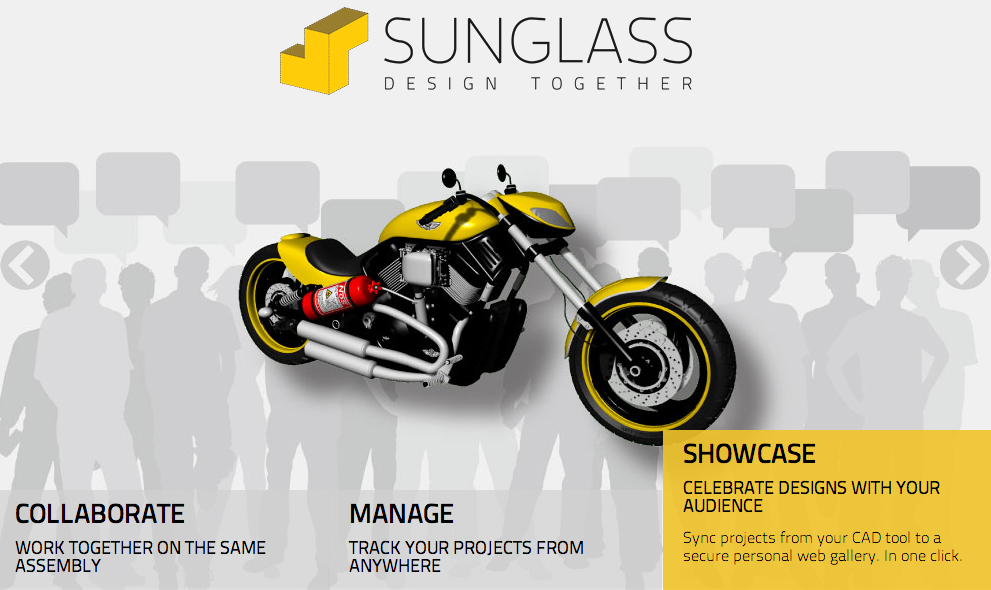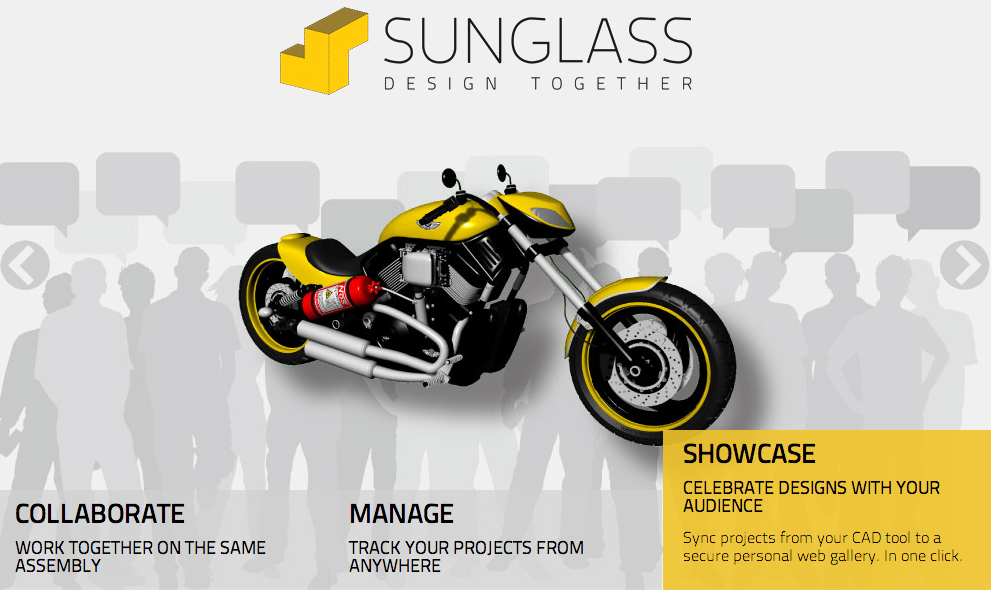 A digital gallery of designs from the Bay Area will be on display at Techshop in San Francisco on October 17 from 6:30 to 9:30 pm.
"We will set up a table of fifteen computers, each featuring a different designer. Attending guests will be able to view and comment on the models as they wish," explains event sponsor Sunglass.
If you are interested in having your work included in the showcase, you need to create a Sunglass project. Entry instructions are below, but feel free to email henry[at]sunglass.io with any questions.
1) Go to https://sunglass.io and sign up for a trial account.
2) Create a new project for the work you would like to showcase.
3) Upload your models/assembly into the project
4) Invite henry[at]sunglass.io to collaborate on the project
Beer and pizza will be provided by Sunglass, so get there early before it's gone! But please RSVP on the facebook page.