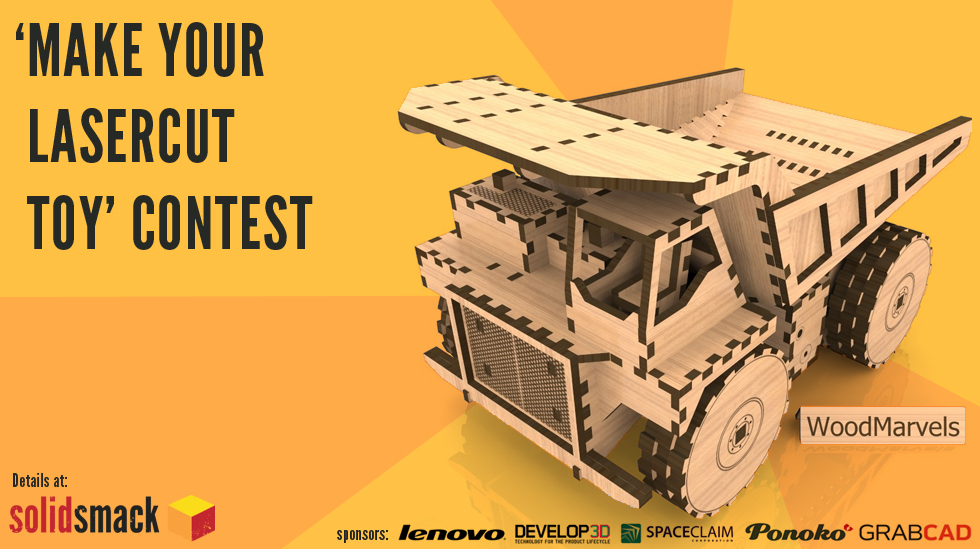 And enter to win a CAD bundle of joy.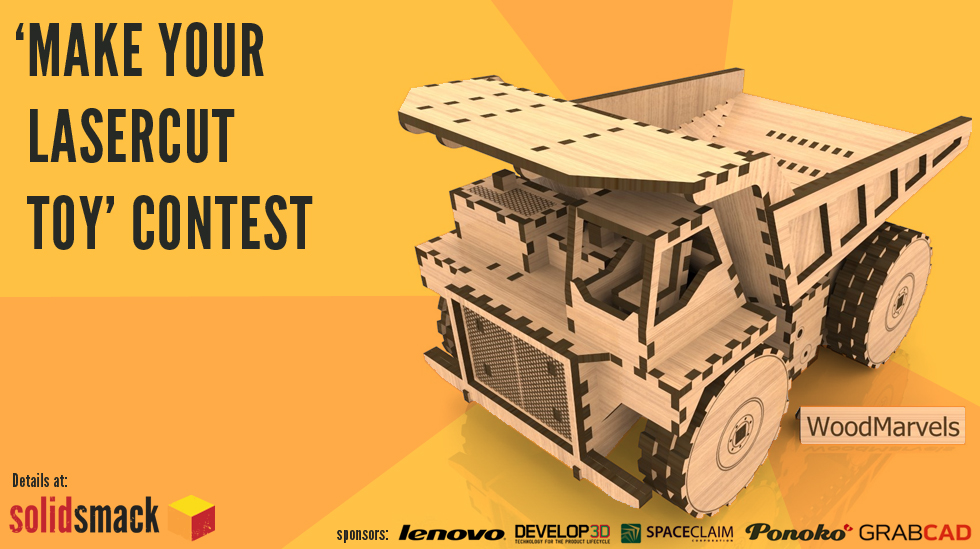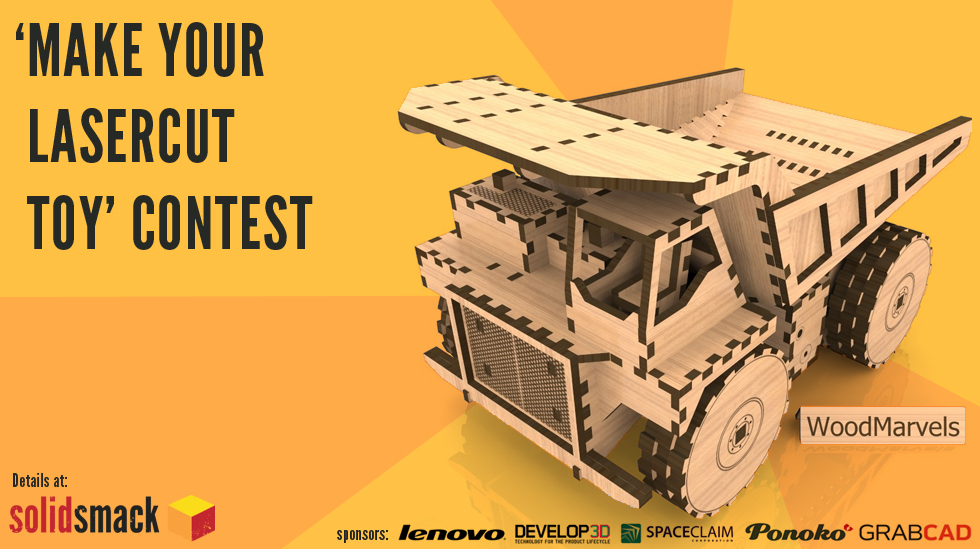 CAD/FAB blog SolidSmack wants more lasercut toys in the world. So SolidSmack and a bunch of techie-maker sponsors (like us) are getting behind a lasercut toy design competition.
The one son of a gun grand prize winner, chosen by a league of sponsor reps, will get a Lenovo W530 Thinkpad laptop, a SpaceClaim Engineer software license, a subscription to Develop3D magazine, a CADJunkie pro membership, and a custom 3D animation of your design by WoodMarvels AND we, Ponoko, will make your design for FREE!
Five runners up will also get decent stuff including a GrabCAD tshirt, a premium CADjunkie membership, and a $50 Ponoko Making Voucher.
Here's the basic rundown, but for full details visit SolidSmack.
• Directive: Create the coolest laser cut toy ever imagined.
• Design: Any medium, physical or virtual.
• Submission: Include a universal CAD format like STEP or IGES
• Deadline: Monday, November 12th, 2012 (11:59pm PDT)
• Enter here: Make Your Lasercut Toy Contest
Need a some ideas and inspiration? Here are some great lasercut toys made by Ponoko customers.