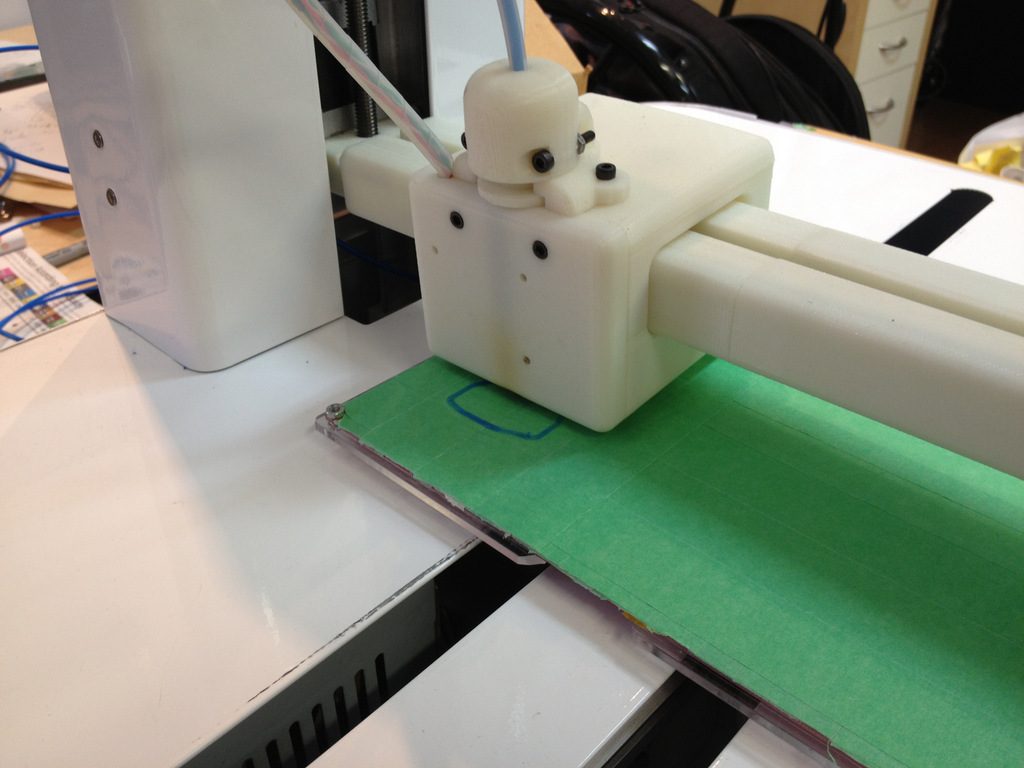 Friendly and disruptive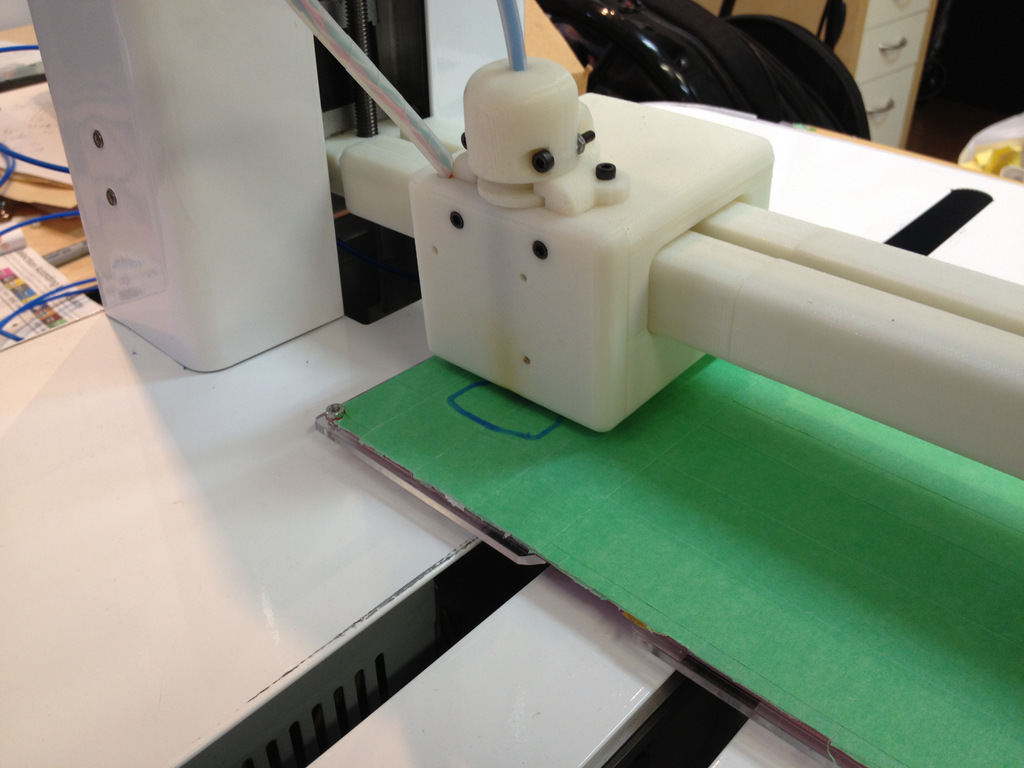 The PandaBot 3D printer launched on Kickstarter earlier this morning, coming in an initial backer price of USD$800. Panda Robotics, the company behind the PandaBot, hopes to entice new users by providing friendly software and sturdy, attractive metal construction not normally seen at that price point.
I visited the Toronto office of Panda Robotics yesterday to have a look at the prototype unit and see some test prints. I've taken part in some events with Panda in the past, but I'd never really had time to sit down and watch their printer in action.
Here's a comparison shot of how the resolution of the prototype's prints has improved over time: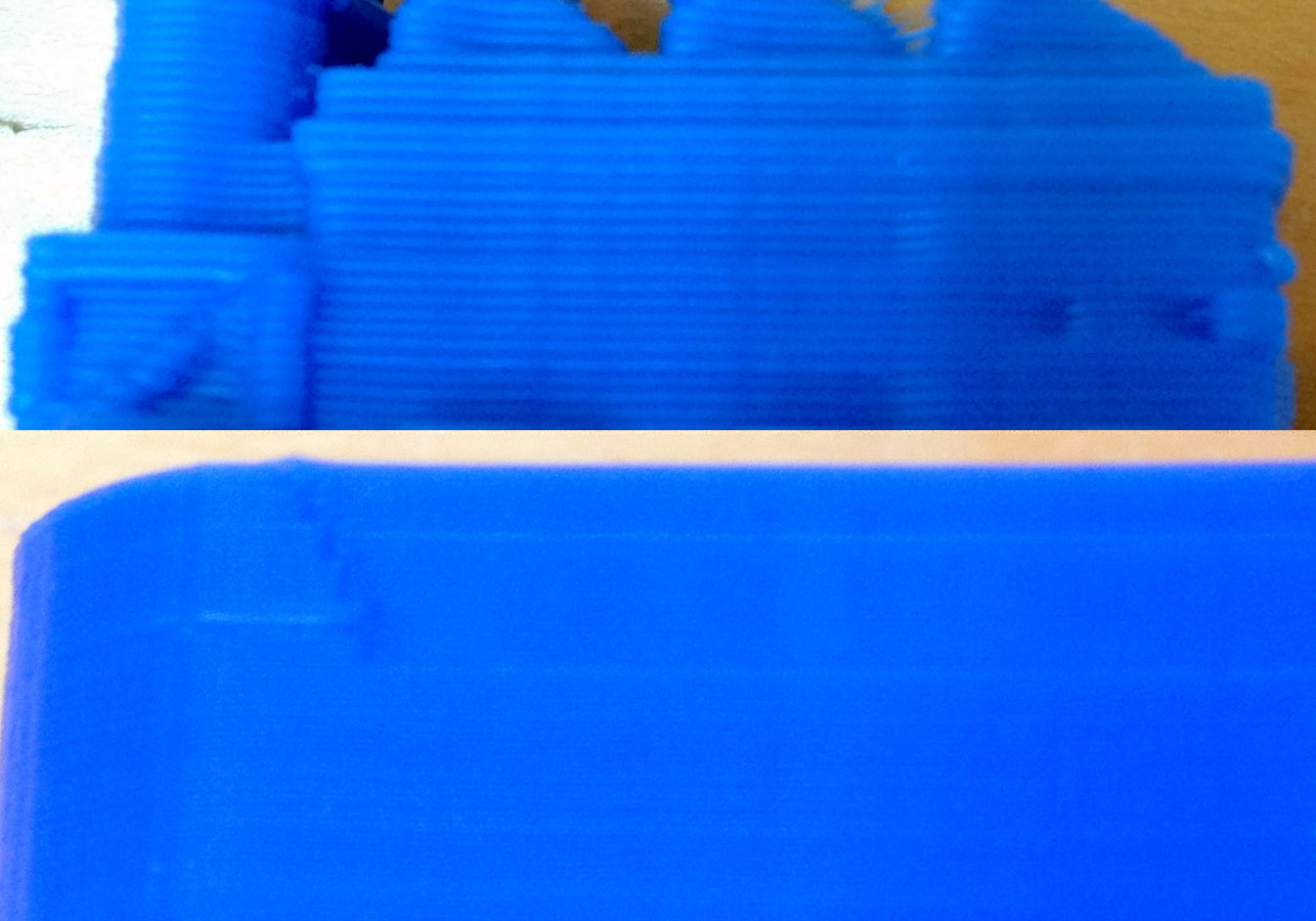 The prototype is currently being driven by Slic3r, but in February will ship with a custom GUI on top of Panda's own slicing engine. The project is aimed at users who will want to plug and play, but experimenters will still be able to generate and use GCode from any tool that they like.
I'm really excited to see how well the PandaBot does, and how the final software works out. The affordable 3D printing market will have to continue to reach out to less technical users in order to grow, and keeping the price below $1000 should prove competitive against the alternatives.
For more information and video, check out the PandaBot Kickstarter campaign here: http://www.kickstarter.com/projects/pandarobotics/pandabot-a-friendly-affordable-3d-printer
---
Derek Quenneville is a 3D printing evangelist who posts weekly on the Ponoko blog. Follow him on Twitter @techknight.