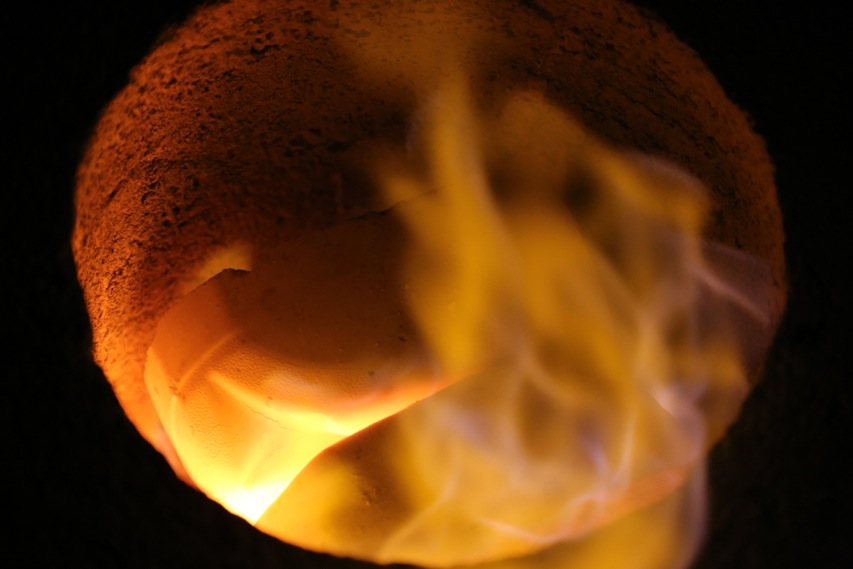 Lost wax plastic casting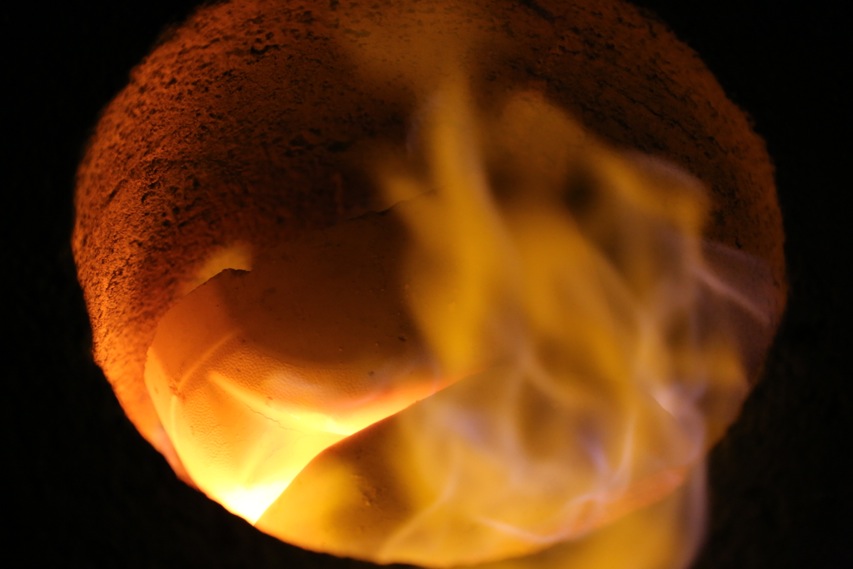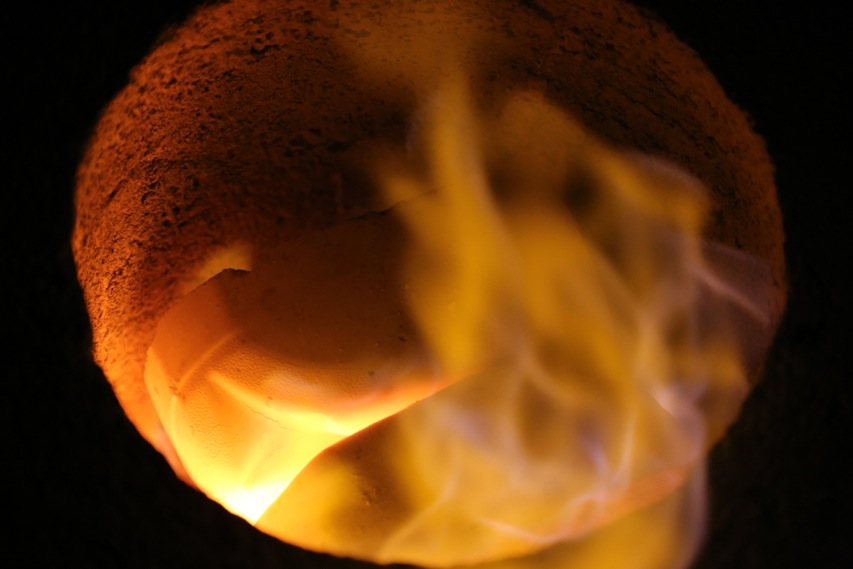 Jeshua Lacock of 3DTOPO is currently building his own laser cutter. As with many DIY projects, some parts you can only build yourself out of scrap. Finding some some aluminium lying around and a DIY furnace he set about documenting a combination of making assembly parts with 3D printing and an ancient, but still very commonly used manufacturing process called lost wax or investment casting. Lacock, however has coined the term Lost PLA casting, owing to the type of plastic filament he 3D printed on his Ultimaker. Much like 3D printing, some conventional manufacturing rules don't apply to Lost wax/PLA casting. Intricate details and what some production processes call undercuts are possible with both of these manufacturing methods.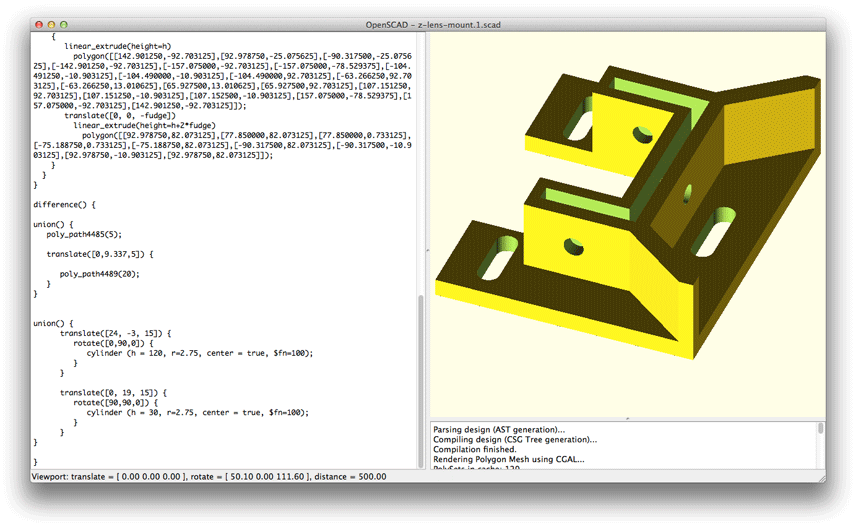 Beginning the design in 2D in Inkscape and extruding into three-dimensions in OpenSCAD, Lacock quickly CAD'd up the part files ready for his 3D printer to make.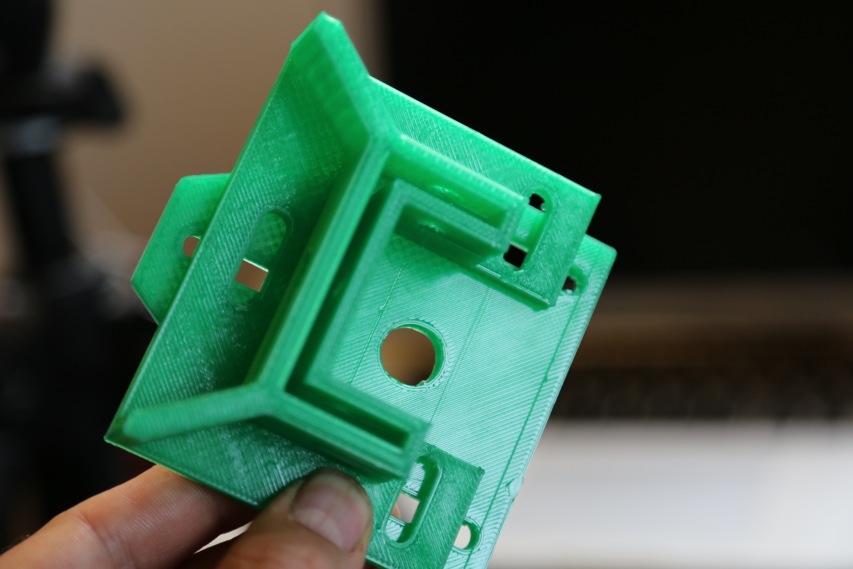 The prints would ultimately become sacrificial molds to create cavities for molten aluminium to be poured into. For the outer mold which supports the inner mold and cast during the casting process, Lacock used plaster of paris and playground sand due to their ability to withstand the extreme heat of the furnace which would slowly but surely burn away the PLA mold inside.
The first cast part, free from the mold post sprue removal.
Pouring in the outer mold mix of plaster of paris and sand to surround the inner mold.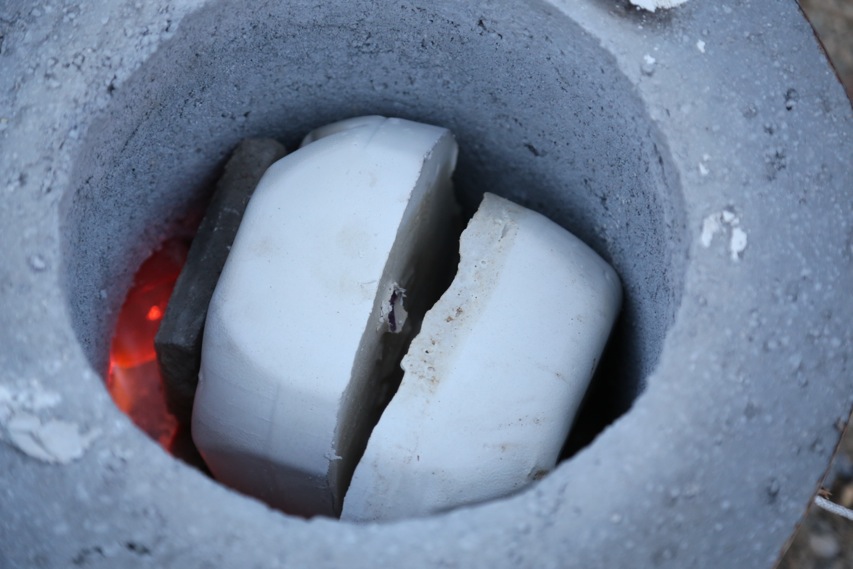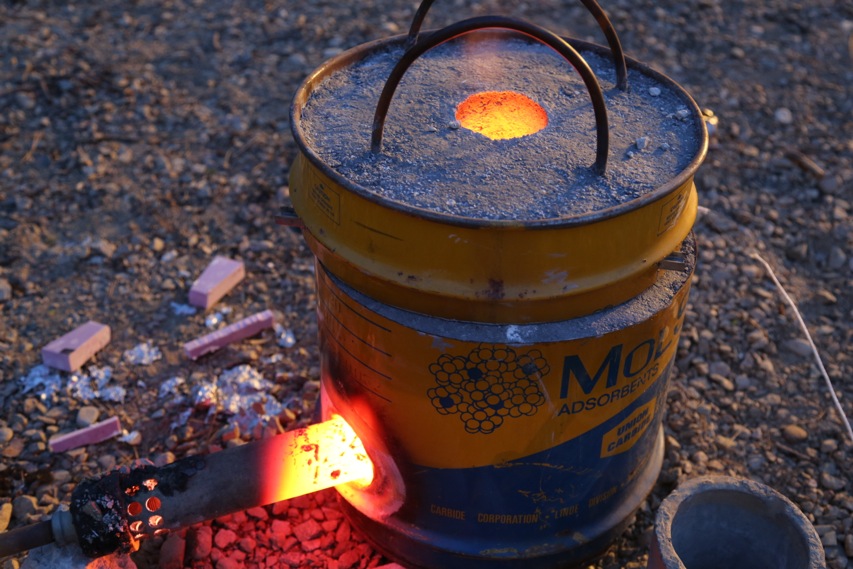 What impressed me most about this process was the speed Lacock was able to build the parts he needed. "I am absolutely thrilled about the possibility of going from concept -> design -> 3D Print -> finished metal casting all in the course of 1-day."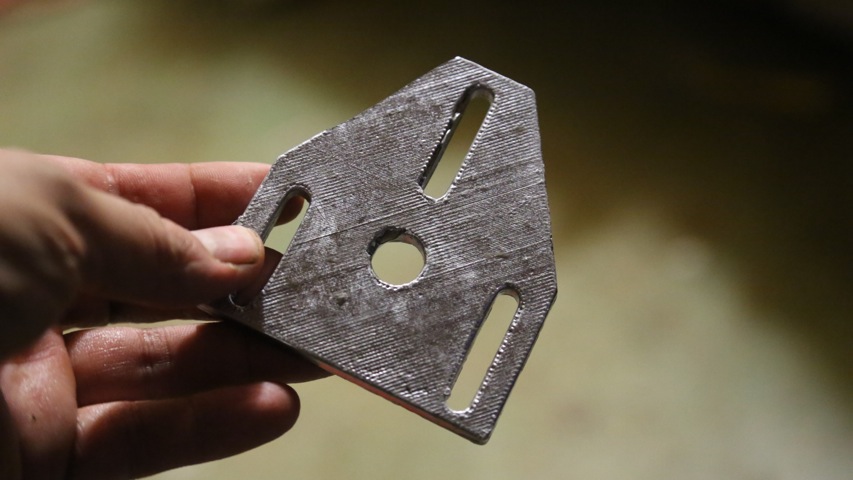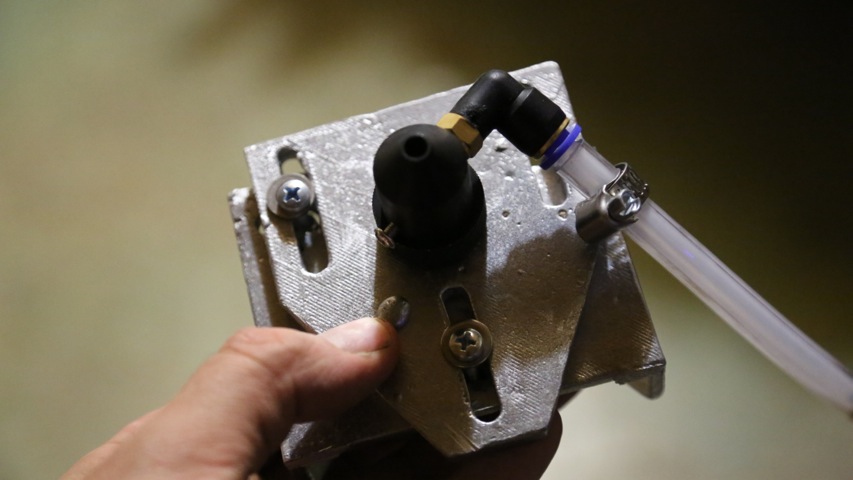 The cast parts cleaned up and fitting together around the laser assembly.
---
David is an industrial designer from New Zealand. He contributes a weekly article on personal fabrication for Ponoko. Follow him on 
Twitter!