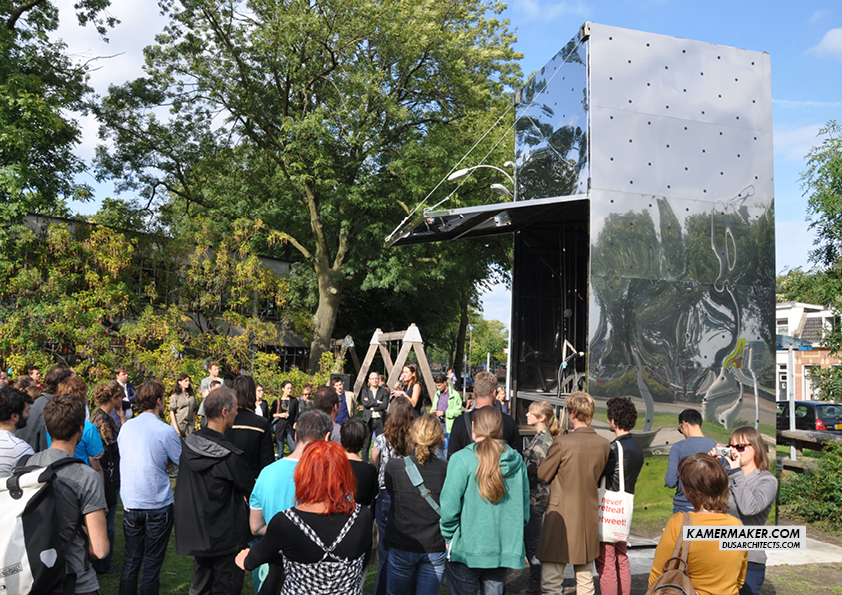 The mobile 3D printer that can print a small room.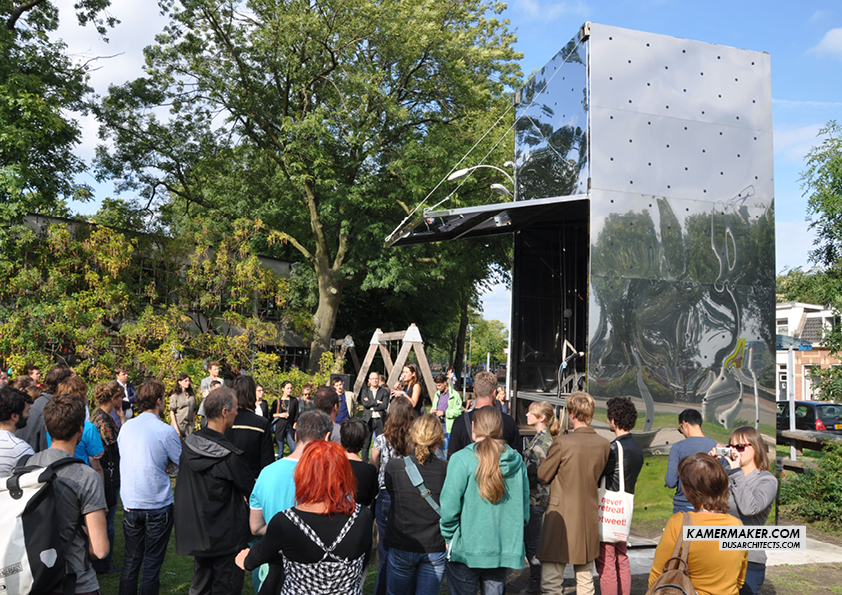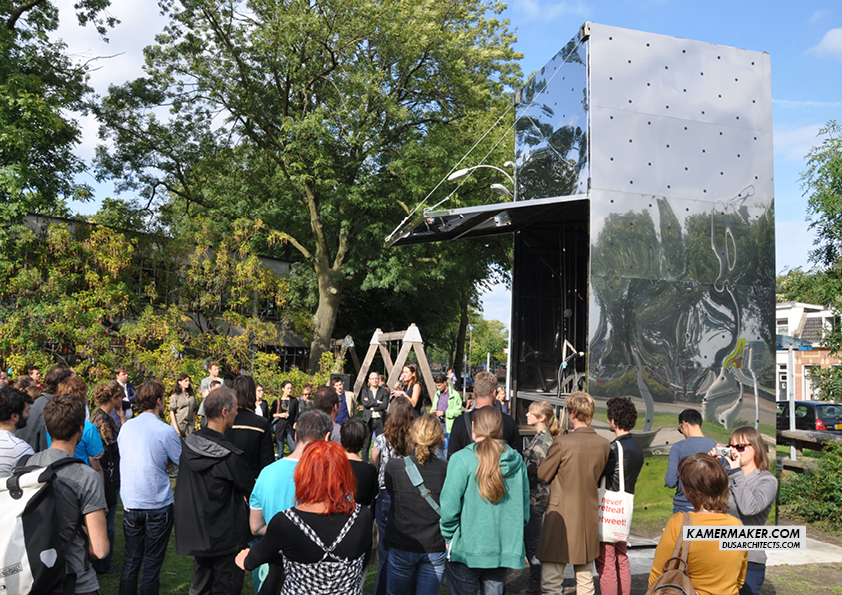 The Kamermaker, "room maker" in Dutch, is a project by DUS architects in collaboration with Ultimaker, Fablab Protospace, and Open Coop. It's a scaled-up Ultimaker built inside of a converted shipping container standing on its end.
The shipping container was thoroughly remodeled by DUS into a beautiful, mirrored architectural pavilion. The printer has a build volume of 2 meters square and 3.5 meters high, so this particular pavilion has the capacity to print smaller pavilions.
Continue past the jump for more photos and videos.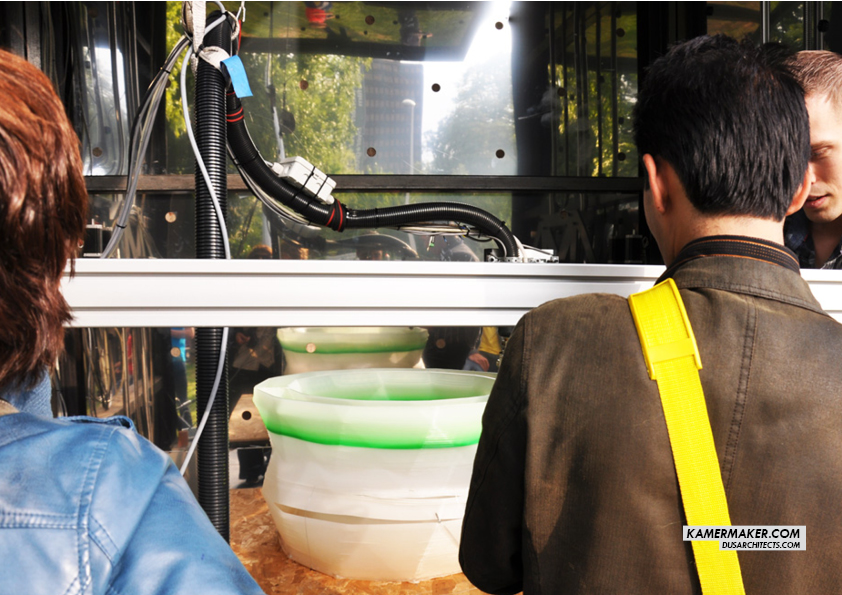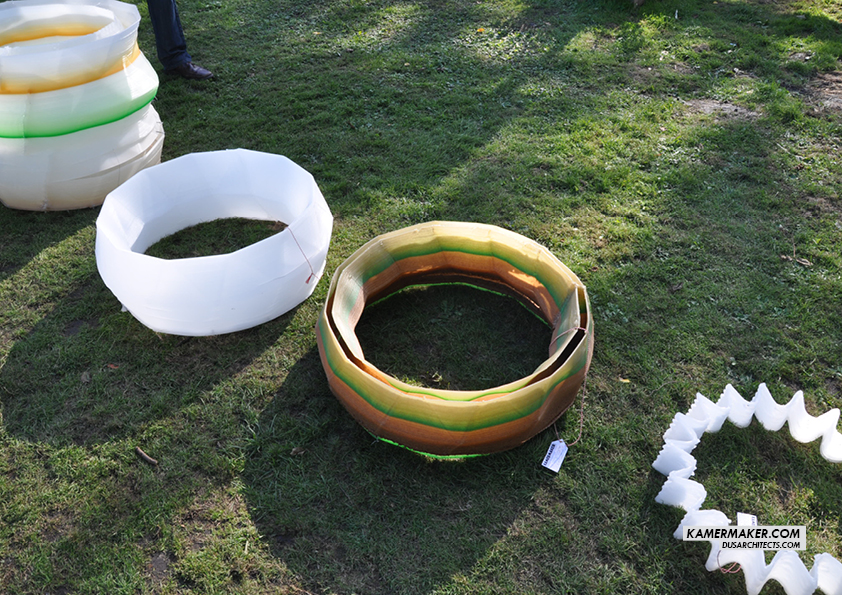 Via Hack a Day