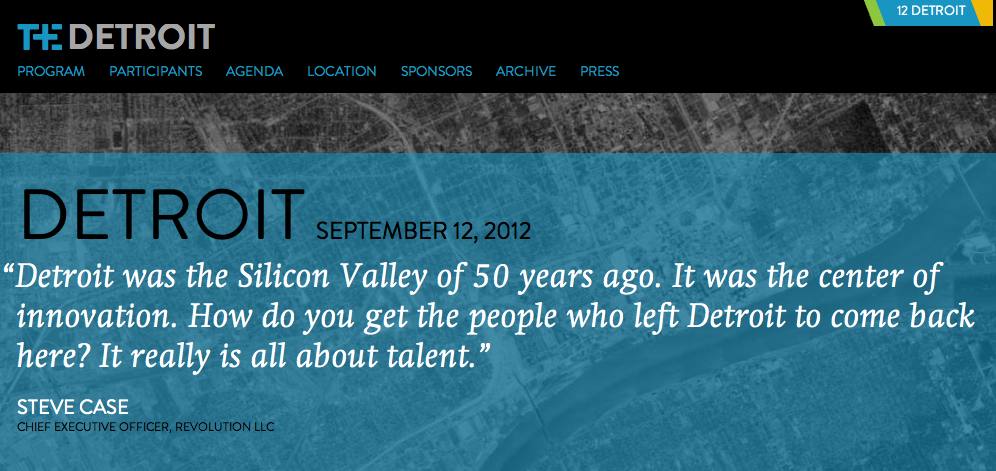 Technology, economy, change, and Detroit.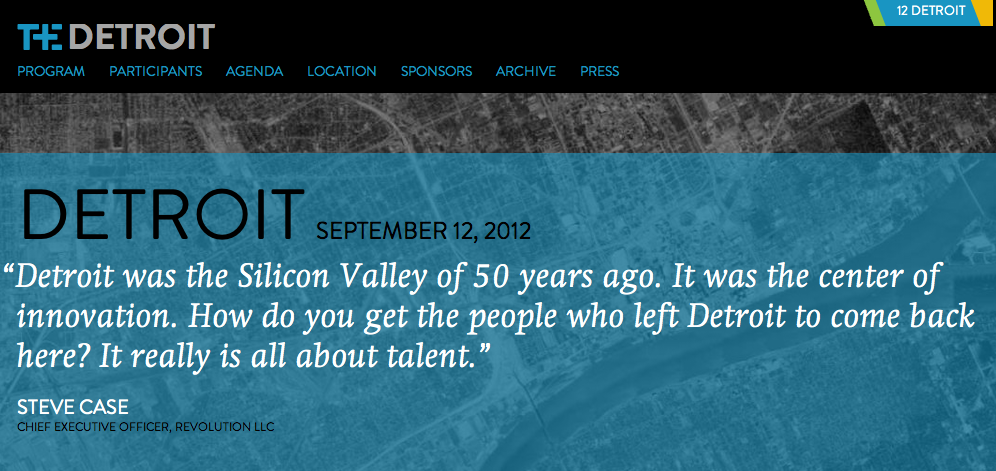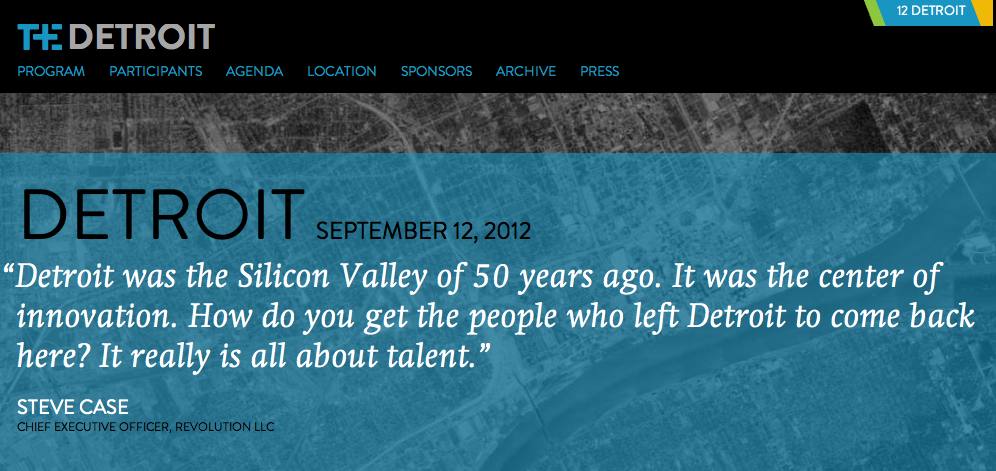 Last week, more than 50 leaders in today's entrepreneurial technology scene gathered at the invitational Techonomy conference.
Our own David ten Have was invited to join a panel entitled The DIY Economy: The Democratization of Finance, Design, Manufacturing, and Distribution. Fellow panelists included Grady Burnett of Facebook, Mark Hatch of TechShop, and Danae Ringelmann of Indiegogo.
The idea was to feature speakers that represent each stage in creating your own business. Funding (Indiegogo), prototyping (TechShop), manufacturing (Ponoko), and marketing (Facebook).
You can watch the full 45 minute panel sessions in the video below or read the transcript here.
Unlike previous conferences held in Tuscon, Arizona, this was the first Techonomy event to be held in Detroit — a city which has come to epitomize the birth and death of American manufacturing as well as the raw potential for change.
The conference agenda included such topics as the challenge of global competition, the future of manufacturing, and local strategies for revitalizing Detroit. Speakers ranged from Silicon Valley celebrities like Jack Dorsey of Twitter and Square and rising stars like Ben Kaufman of Quirky to representatives from uber-established corporations like Cisco, Ford, Xerox, McKinsey, and JPMorgan Chase.