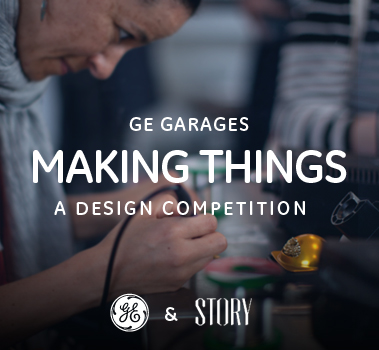 Win $20,000 and a high-profile commission in NYC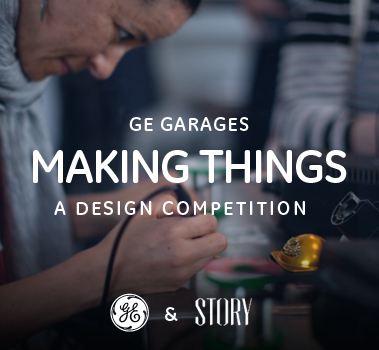 Here's a great opportunity for the thinkers out there. As a part of the GE Garages initiative in collaboration with New York's Chelsea-based retailer STORY, the call is out for entries to the Making Things Competition.
The goal is to conceive of a spatially stunning window installation that makes use of rapid prototyping technology.  This will then become a part of a new GE Garages pop-up store in New York City, where open workshops are to be held in an advanced lab for technologists, entrepreneurs and everyday makers.
It's a quick-thinking event, with entries due by September 20 and the winner will be announced four short days after.
"The fabrication will start immediately thereafter and continue up until the installation deadline, October 4. Not only will the winner receive a highly-publicized commission, but will get $20,000 to make it happen."
So, do you have what it takes for your design to feature at the forefront of the NYC GE Garage? If you think you're the one to unleash the potential of rapid prototyping technology for the built environment, click through for all the competition details including registration, design requirements and jury info.