A look behind the scenes to see how they make the MIB3 props.


These futurist handguns for Men in Black 3 were made by Moddler, a custom 3D printing company in San Francisco, using their in-house Objet Eden500. This is a very high-end printer capable of printing multiple material materials on the same part. The gun above is printed in hard plastic with soft, spongy rubber grips.
Watch Moddler's video for a look inside the company.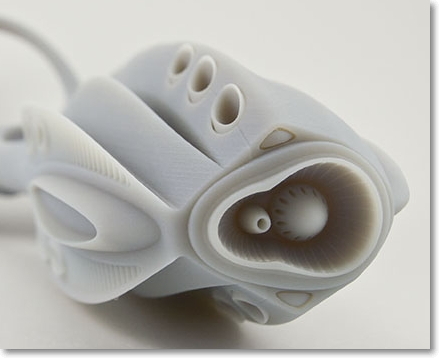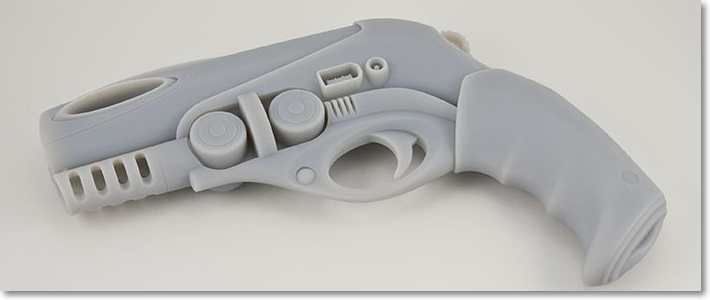 Via Objet