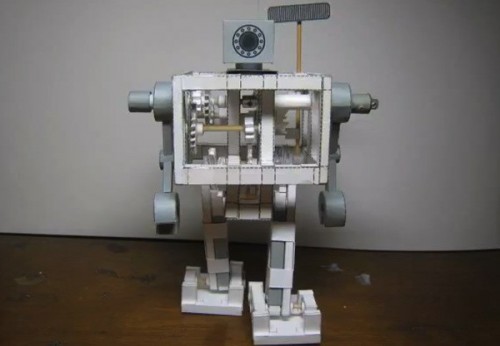 Shuffling his way into your heart, one step at a time…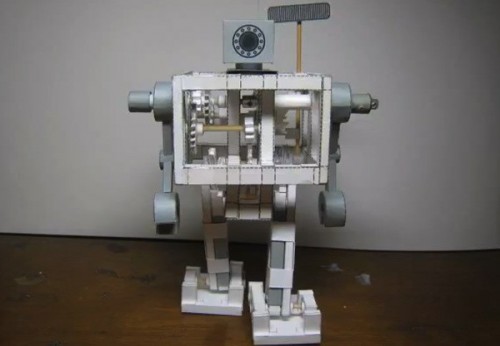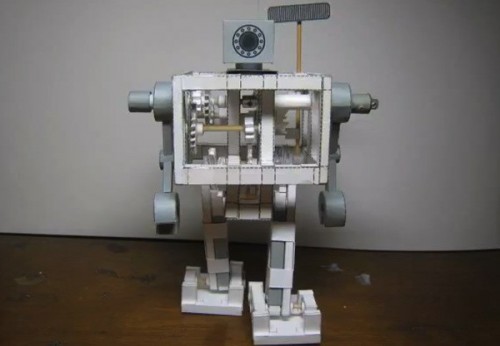 Referring to his extraordinary creations as Mechanical Paper Models, Japanese craftsman Kikousya transforms this everyday material into kinetic works of art.
There's no laser cutting here, no CNC or 3D printing… the whole construction is hand crafted from regular paper and a few sticks of dowel. With gears, cams, cogs and more all powered by rubber bands to bring the PR-V robot to life.
"The legs are alternately drawn forward by a crank mechanism, the bottom surface of the foot has a structure that always moves parallel to the floor and become parallel links."
Click through for an amazing construction video after the break, where you will see just how complex this mechanism truly is. If you think you've got what it takes after seeing the detail and persistance that goes into this, you can make your own by purchasing instructions (for the earlier PR-III version) on CD in a special kit at the source.