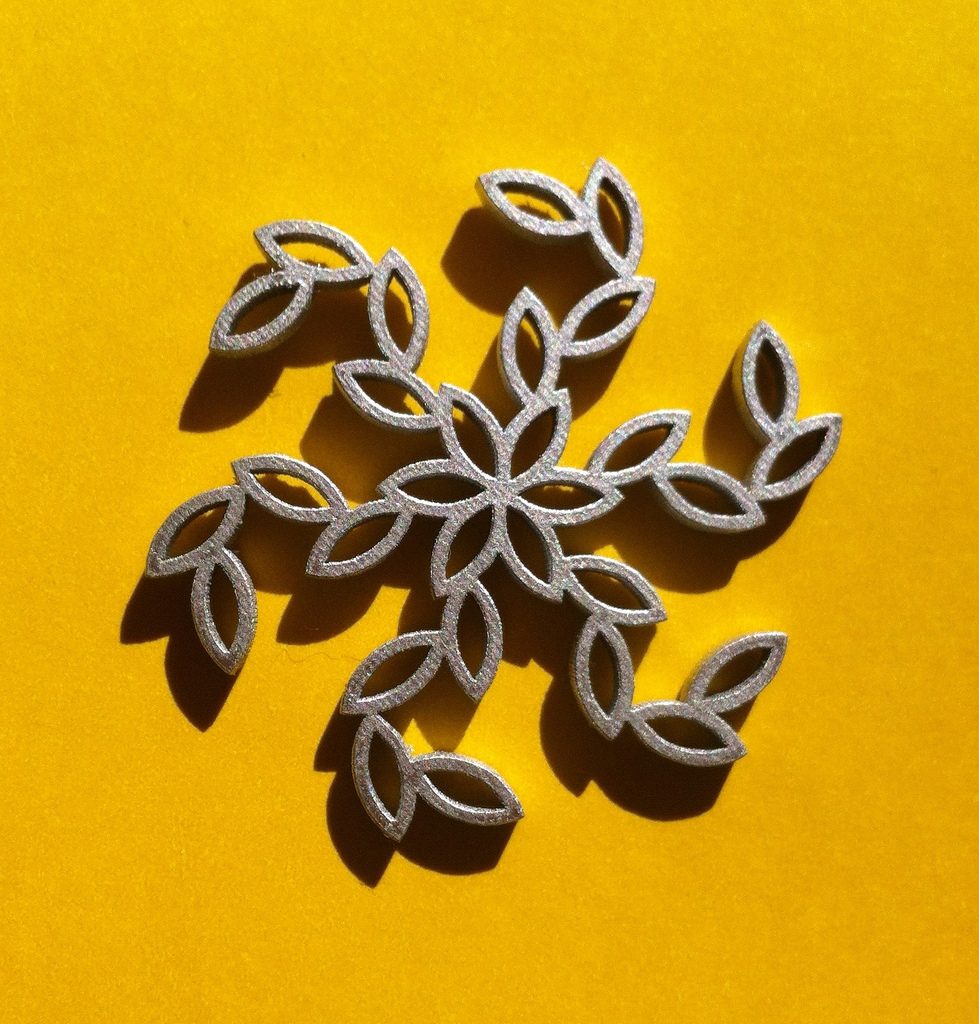 The Laser Cutter Roundup — a weekly dose of laser-cut love: #91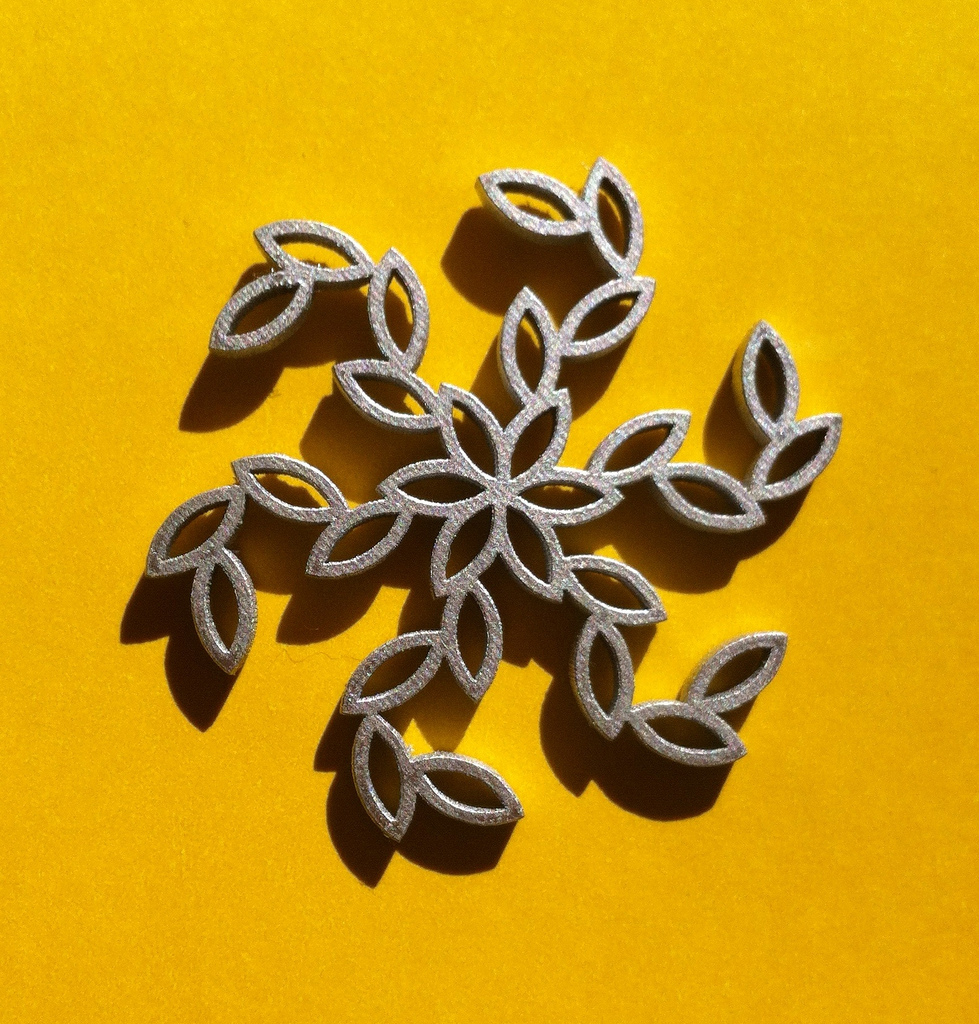 Hey, Sam here collecting the post from The Laser Cutter.
Above is a laser cut hardboard snowflake from Lori Fossum.
At the time of writing this, TLC's Facebook page has 142 followers – when we get to 200 I planning a giveaway to the 200th person – so not may be a good time to hit the like button, just saying…
After the jump, a living hinge, a mirror, beer, a book cover, and some jewelery…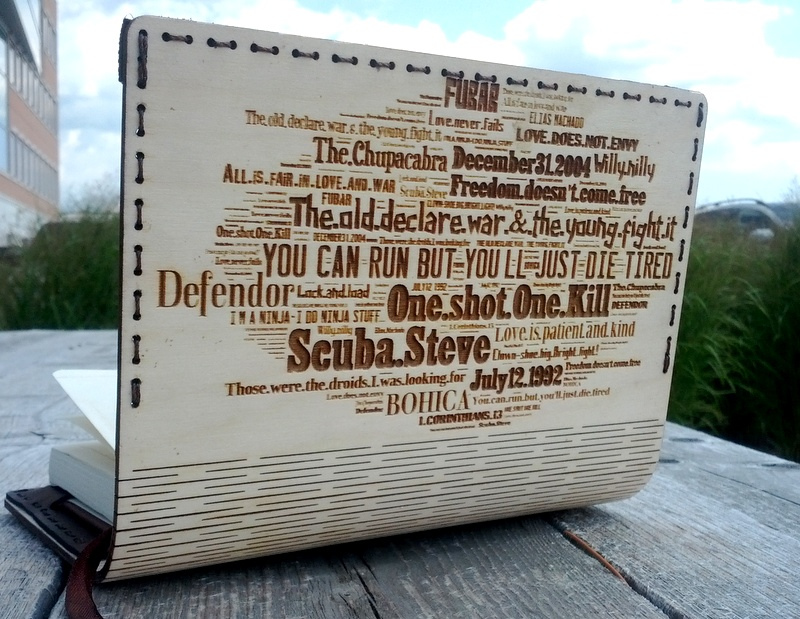 Above is a laser cut and etched leather living hinge notebook from KustomKalligraphy.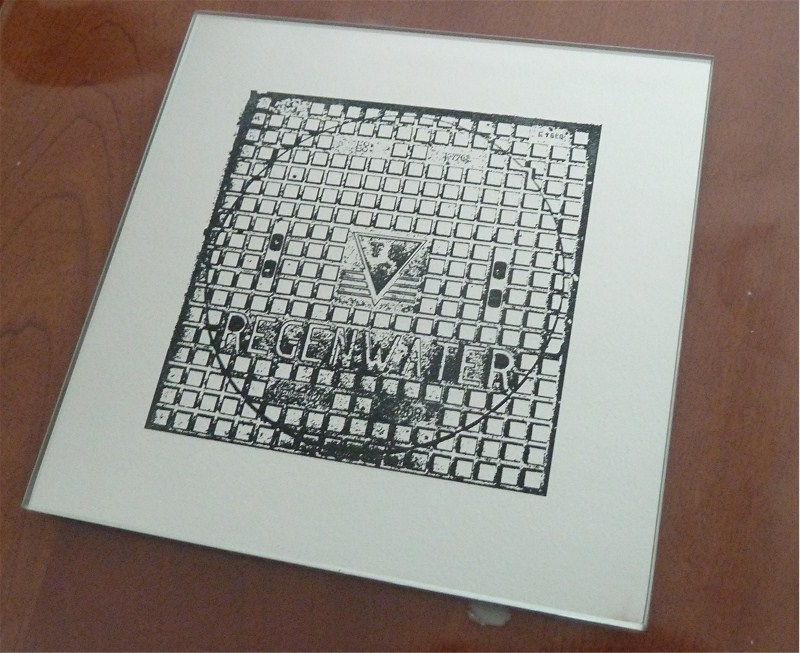 Above is a laser etched mirror from Kees-Jan van Vessem.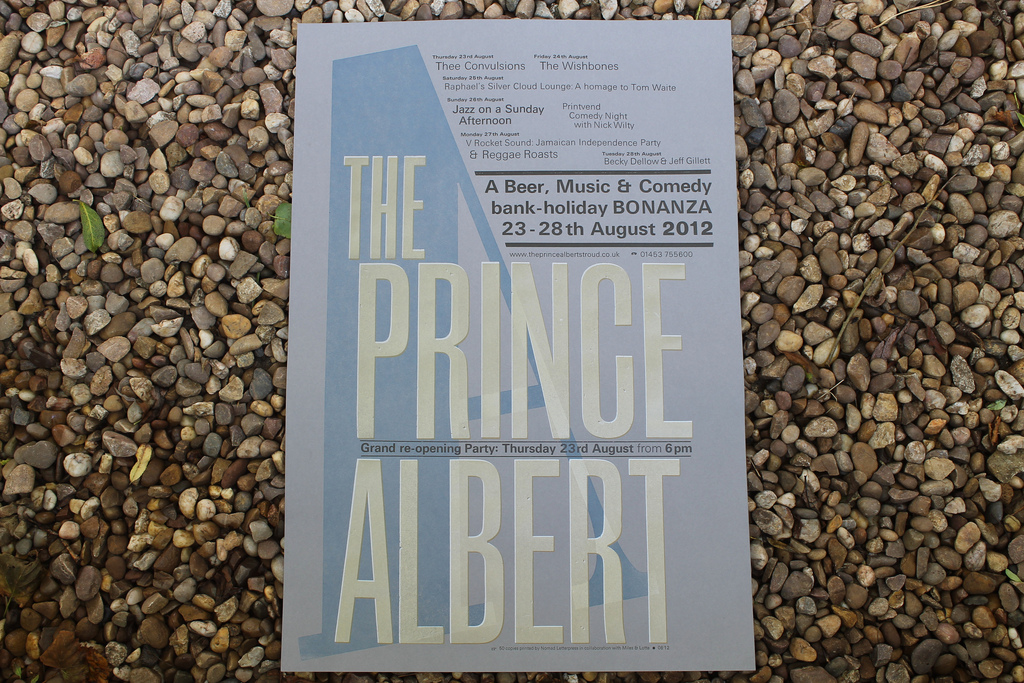 Above is a  laser cut poster from Nomad Letterpress.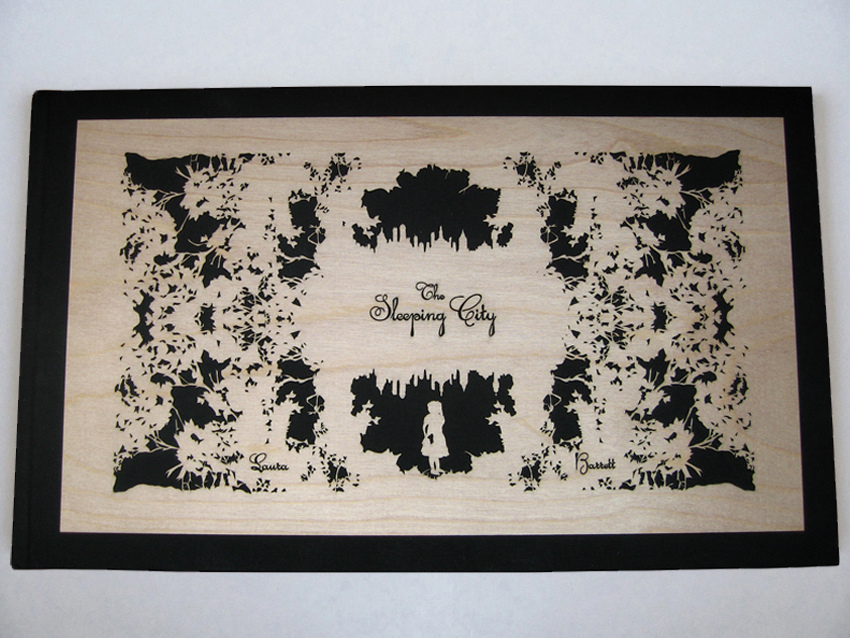 Above is a Fairytale book with laser cut front cover by Laura Barrett.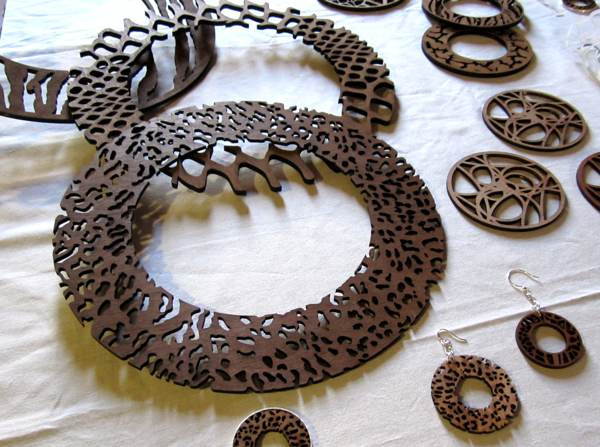 Above is laser cut jewellery from angel eden2012.