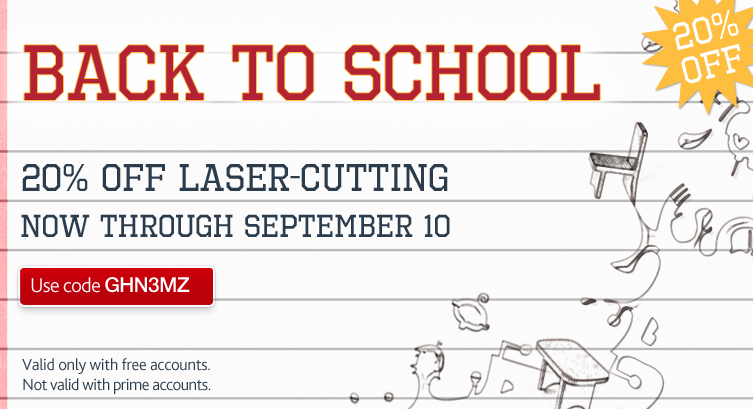 Save 20% on making and materials at Ponoko US & NZ.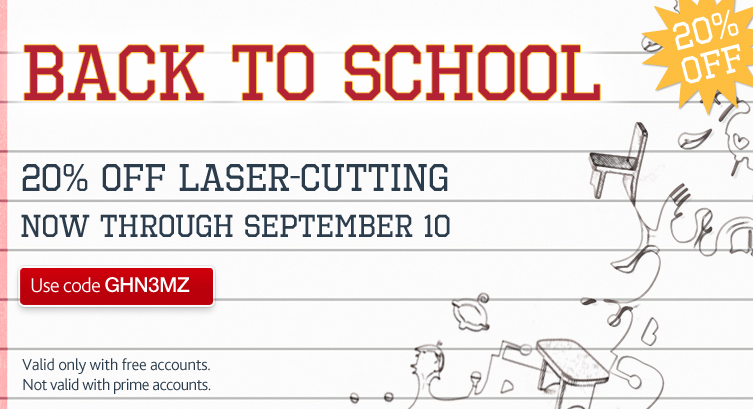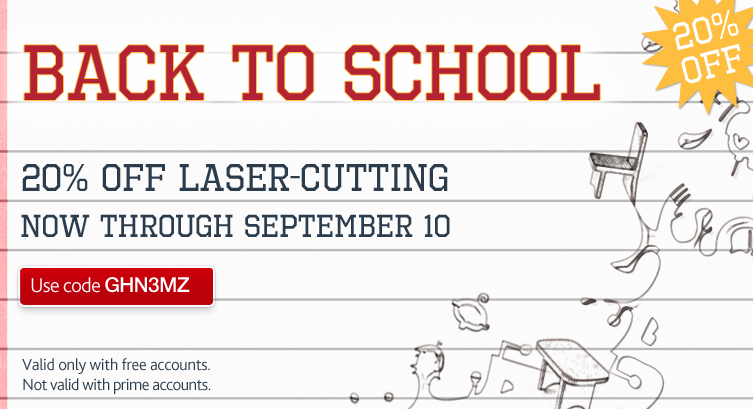 We've got a Back to School special going on, but you don't have to be a starving student to use the magic promo code.
Anyone with a Ponoko free account can take 20% OFF a laser-cutting order at Ponoko US or NZ hubs with promo code GHN3MZ.
That's 20% off the time on the lasercutter AND your material choice! So you can save some cash on a school project, a Maker Faire NYC show-and-tell, or that custom giant baby name wall art you said you were gonna make.
• Just log in to your Ponoko free account.
(Sign up right here if you don't have one.)
• Place a laser-cutting order at Ponoko USA or Ponoko NZ.
• Use promo code GHN3MZ, and—POW—you'll get an automatic 20% off making and materials
Promotion ends on September 10, 2012 at 8pm pacific time!
You can read more about how promotional codes work here.
Offer ends September 10, 2012. Coupon code only valid one time per account. Coupon code not valid on Ponoko Prime accounts. (Want an even bigger discount *every* time you order + better shipping options and more? Check out our Ponoko Prime rates!)