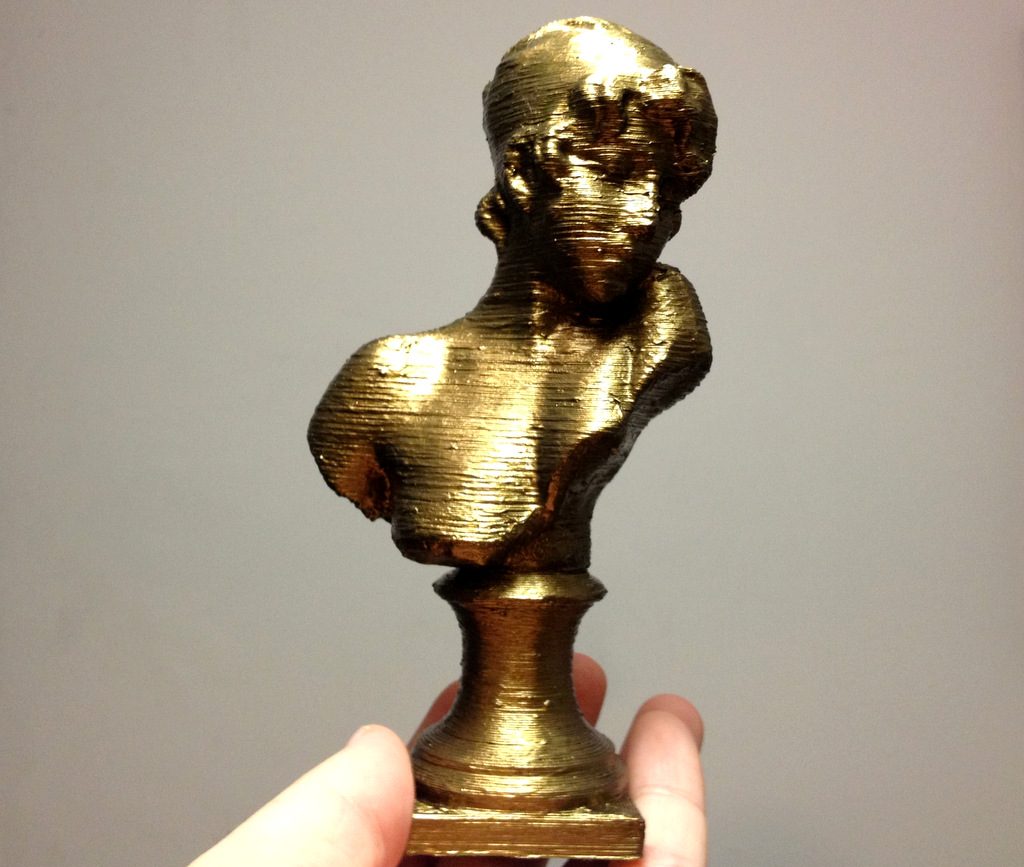 Epoxy'd, sanded, painted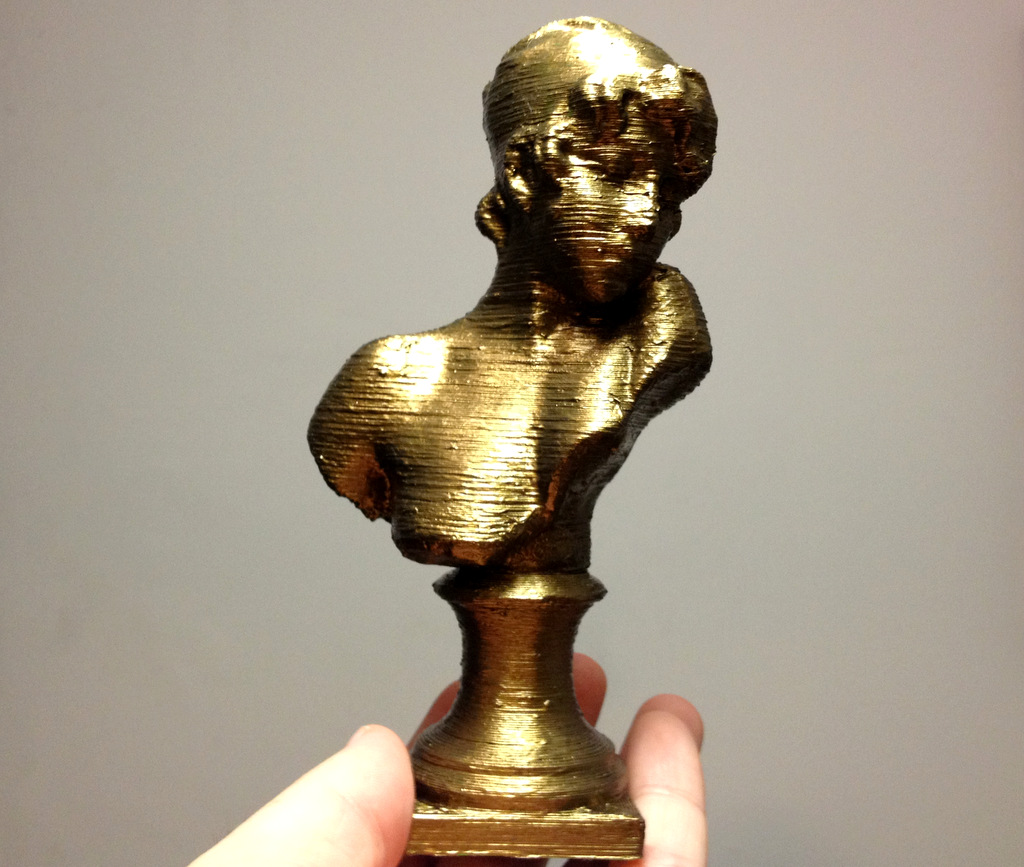 After writing about David Hirmes' Boolean Buddhas a few weeks ago, I was inspired to try painting one of my own 3D prints.
I decided to work on a print of Artec's laser-scanned Sappho's Head. It's a model I've printed a few times before, usually with silver ABS: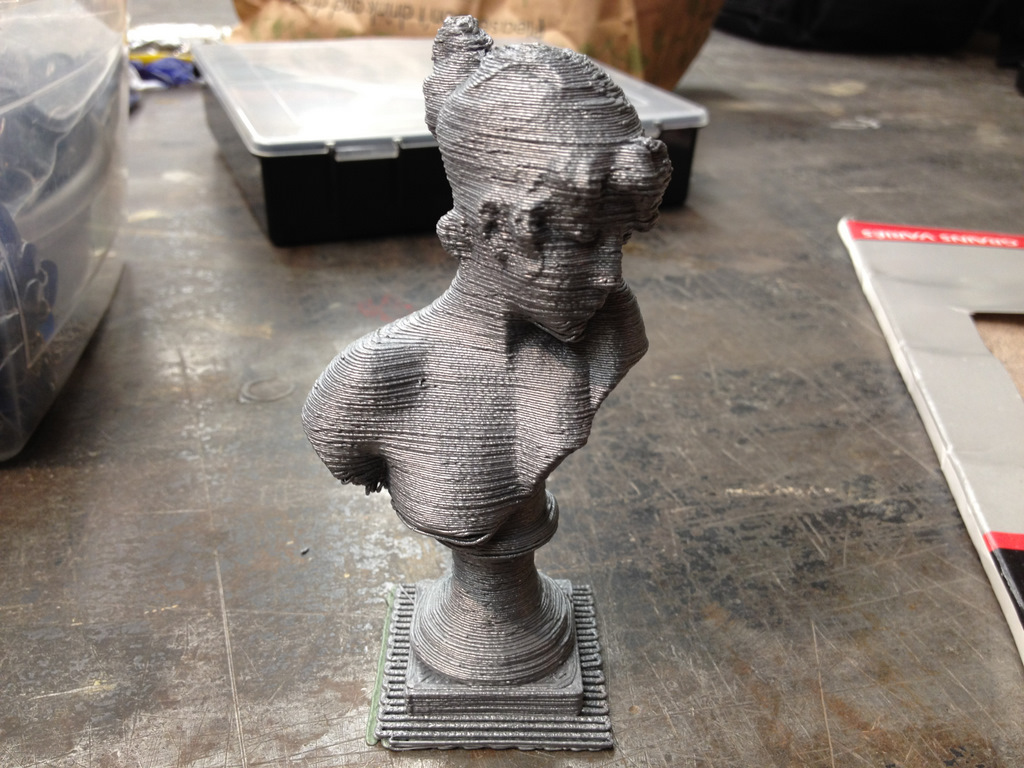 This time I scaled the model up to 150% and printed it in two parts: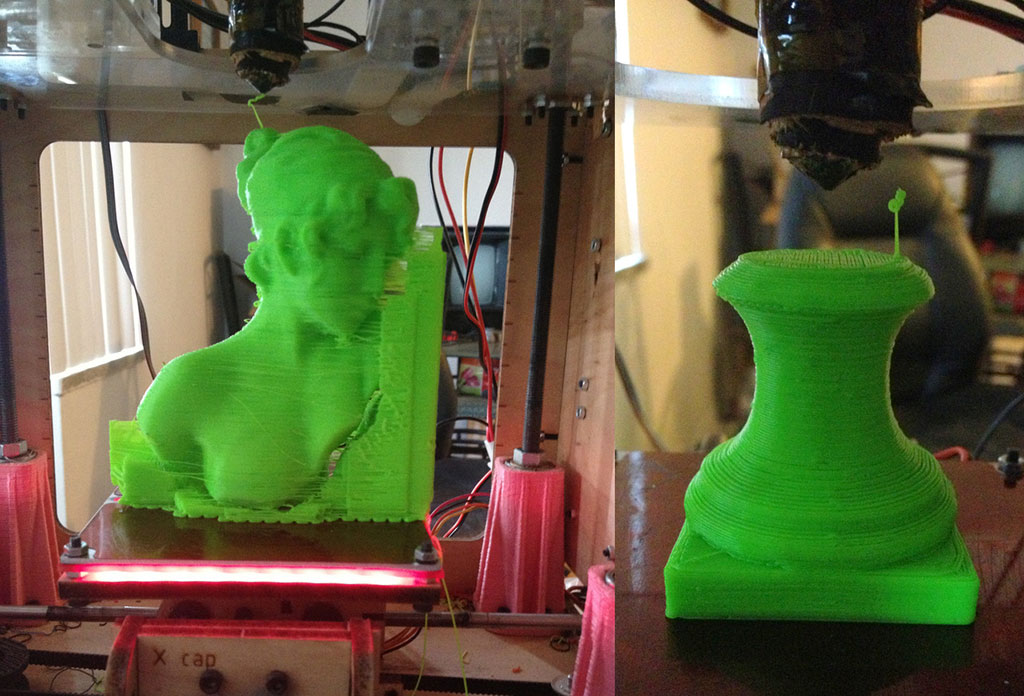 Next, I welded the parts together with a solvent and filled in the overhang areas with epoxy: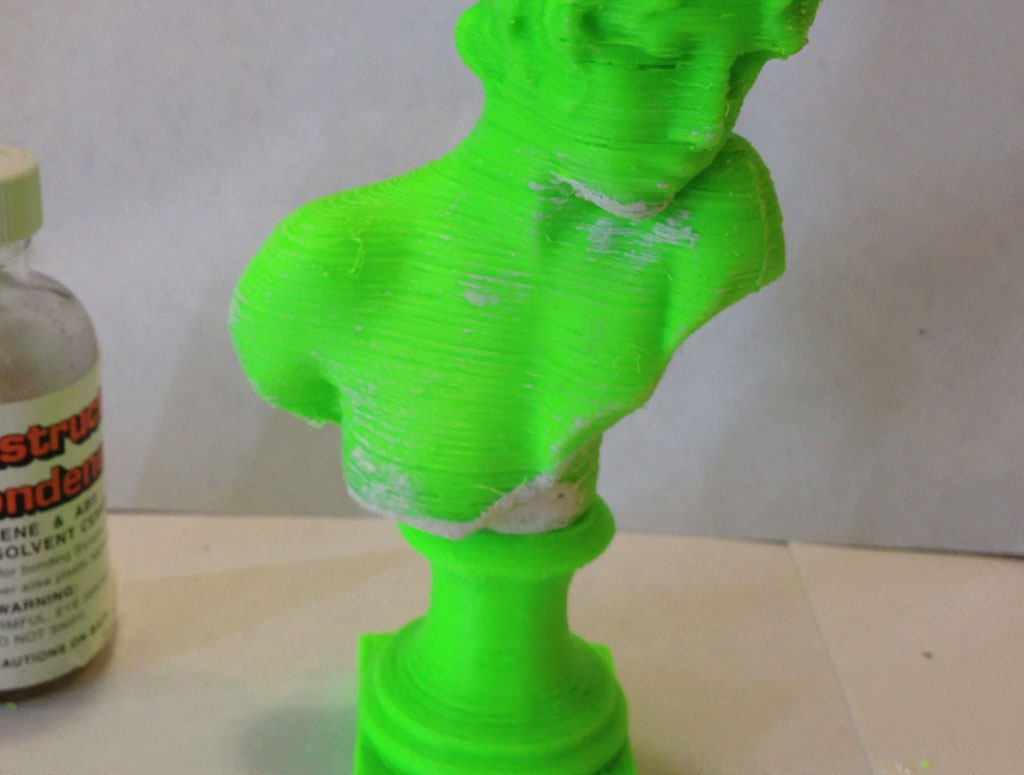 Then I applied three coats of bronze acrylic paint: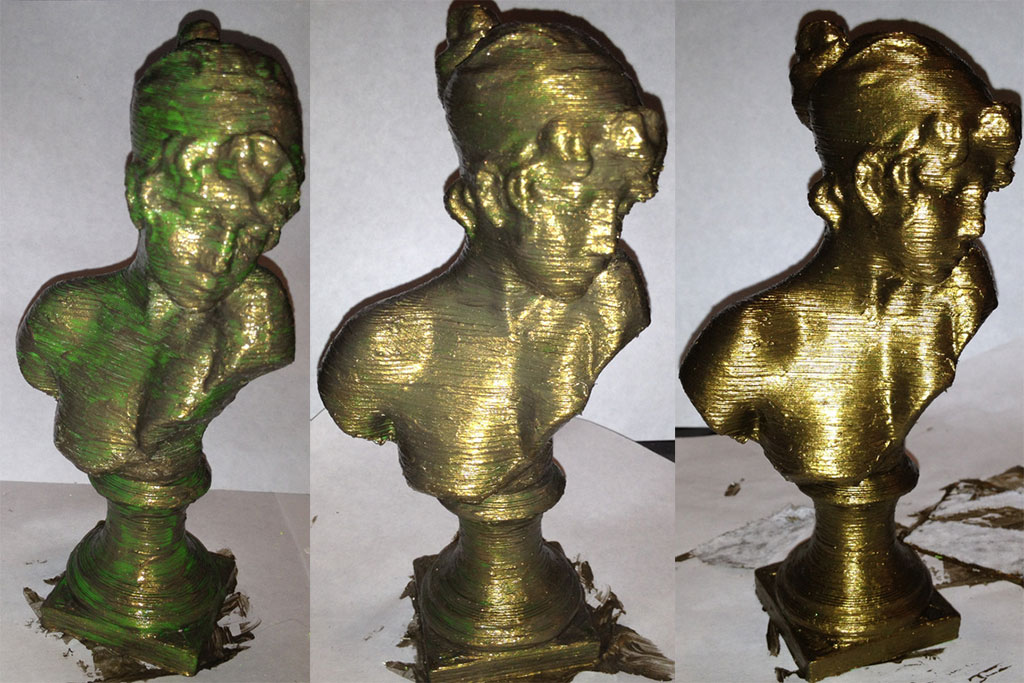 And finally, I've uploaded a video documenting the process:
As I say at the end of the video, I wasn't incredibly pleased with the results. It looks all right, but I think that it could be better.
Next time I'm going to try epoxying the entire model, and then painting that.
---
Derek Quenneville is a 3D printing evangelist who posts weekly on the Ponoko blog. Follow him on Twitter @techknight.