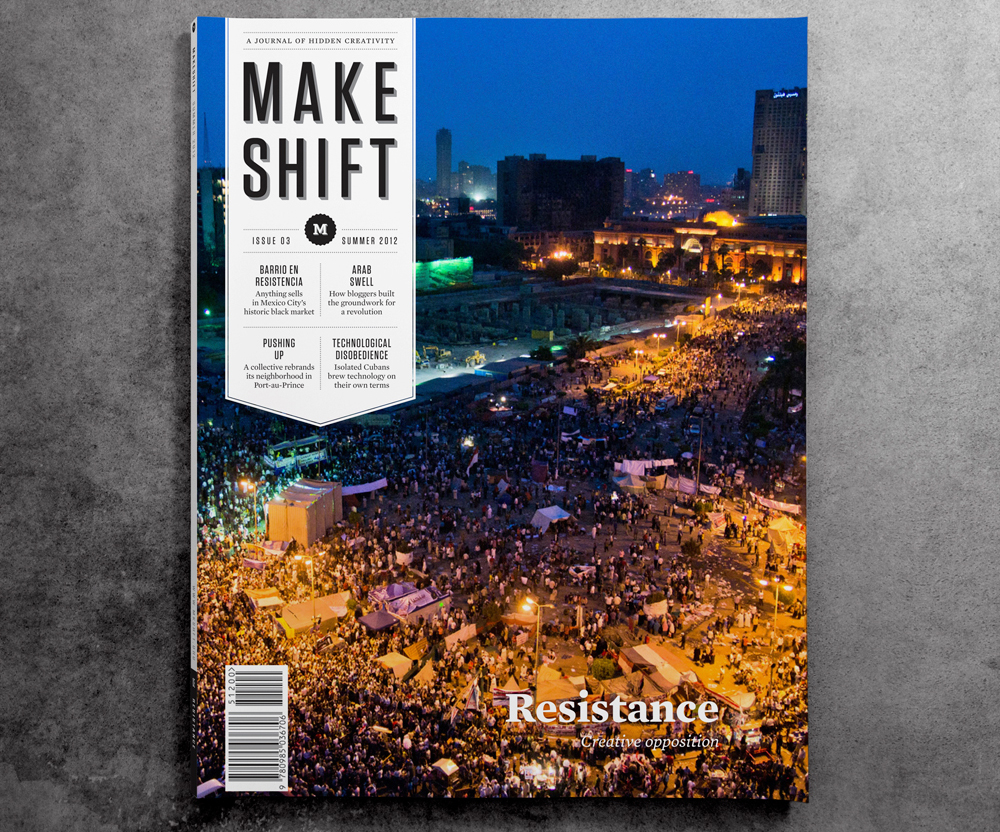 grassroots resistance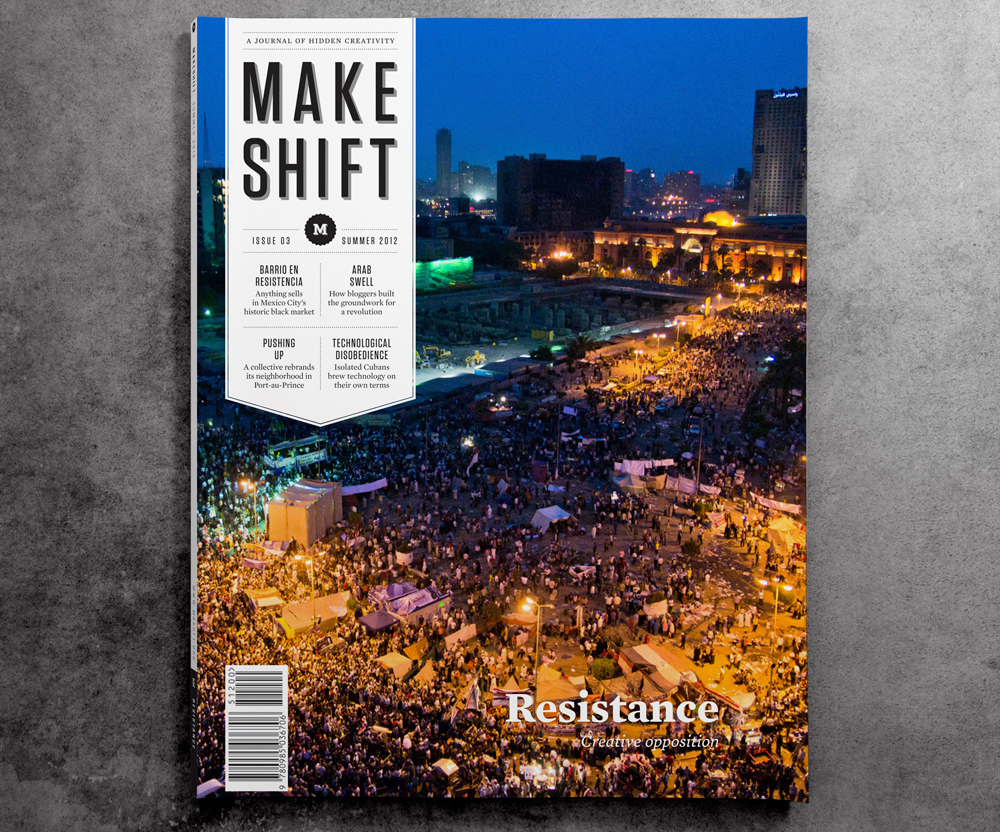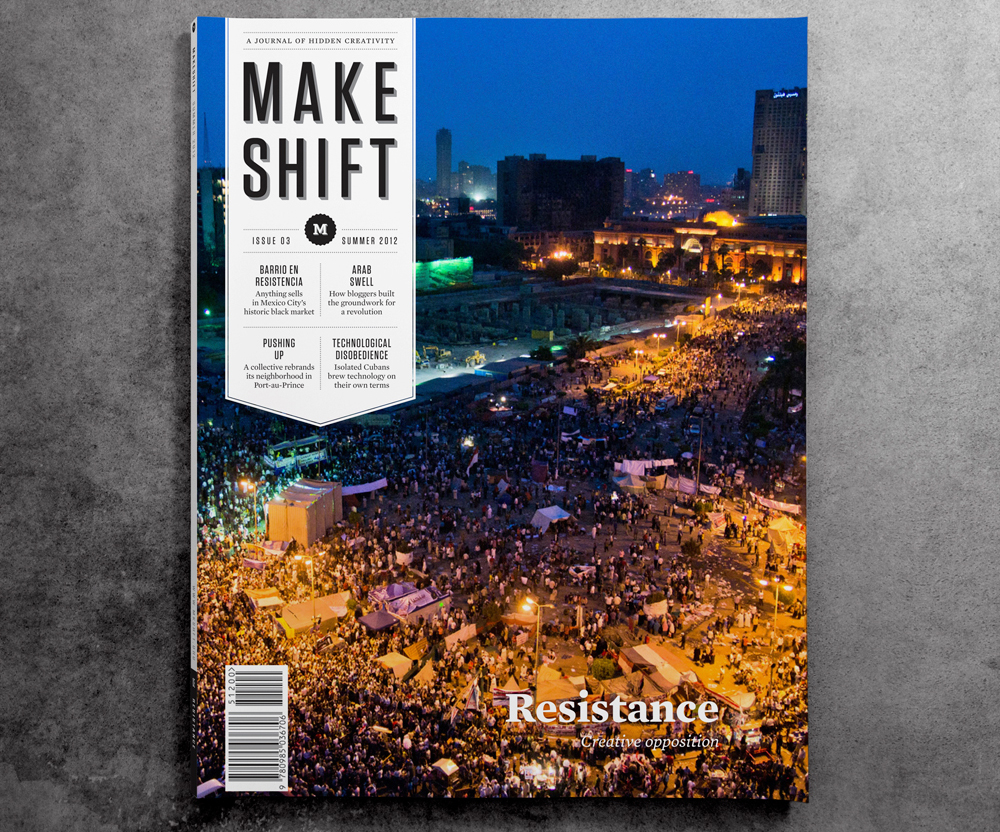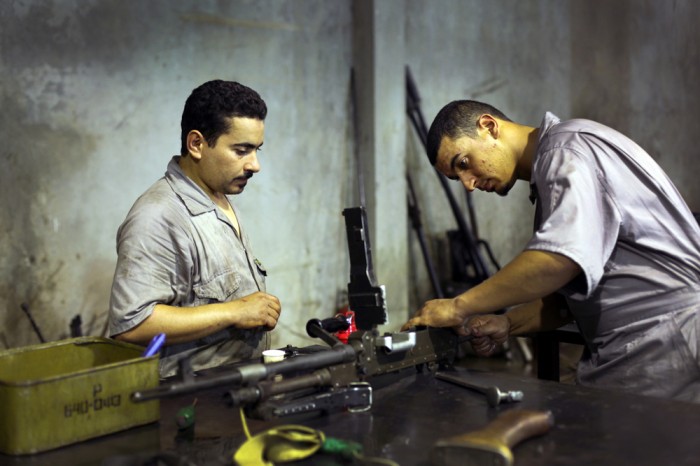 Makeshift Magazine is a new publication "about people, the things they make, and the context they make them in." It's one of 3 titles available from Analogue Digital, a group dedicated to supporting grassroots innovation especially in resource-constrained areas around the world.
I'm holding the latest issue of Makeshift Magazine in my hands — an issue investigating the changing nature of resistance as a result of street-level technology and grassroots movements.
The articles — ranging from homemade weapons in Libya to technological disobedience in Cuba to repurposed explosives in Laos — are well written and thoroughly illustrated with infographics and photography. My favorite set of photos show a reviving neighborhood in Haiti's Port-au-prince.
Towards the front of the issue are briefs and on-site dispatches from 45 countries including and A Year in Protests infographic shown below (click to enlarge).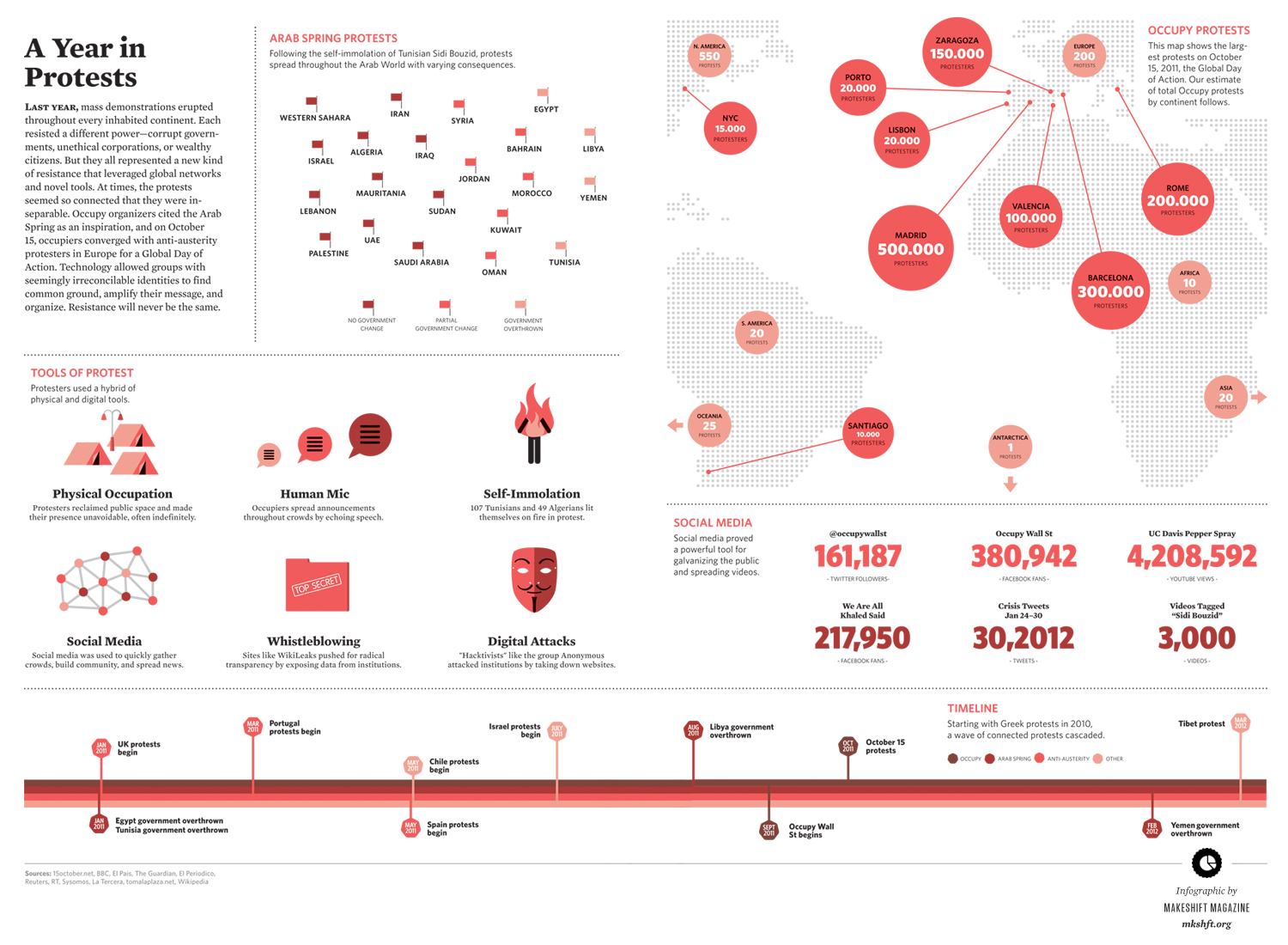 Issues of Makeshift Magazine are available for $10, a very good price considering the quality of the design and printing and the breadth of coverage. Quarterly print and online subscriptions are also available.
Disclosure: Ponoko is proud to feature a print ad in the current issue promotion the Local Motors Fab Shop, a Personal Factory app for making custom car parts.