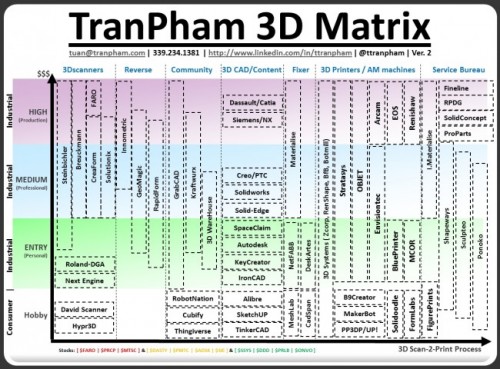 Industry experts lay it all out in a series of infographics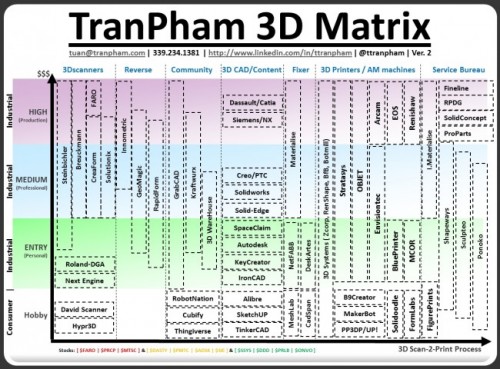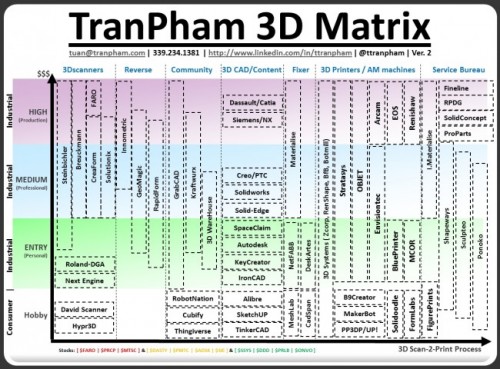 It's very possible that you already know 3D printing inside and out, and are just as excited as we are by the possibilities that this technology holds for our future.
But even for those in the know, it can be helpful sometimes to step back and take a snapshot of where things are at in this dynamic, exciting and rapidly changing environment.
Featured above is a graphic matrix from Objet Inc's Tuan TranPham that sets out major players in the 3D printing world, including yours truly, Ponoko.
After the break, we have two more traditional infographics; one from Sculpteo that comprehensively tracks the evolution and growth of 3D printing; and a simpler intro from the folks at Hightable. They are both well worth a look.  
First up, from Sculpteo… followed by Hightable's interpretation. You'll find it if you scroll down far enough!

Hightable takes a slightly different approach, highlighting basic info about 3D printing and the projected growth of the industry. A great one for those new to all this 3D printing stuff.

Click through to the source article for high-res versions of each diagram.
Sculpteo and Hightable via 3Ders.org.