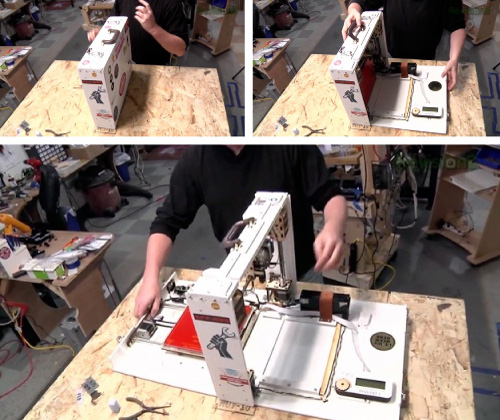 It's alive! The Briefcase Printer revisited and heading to Kickstarter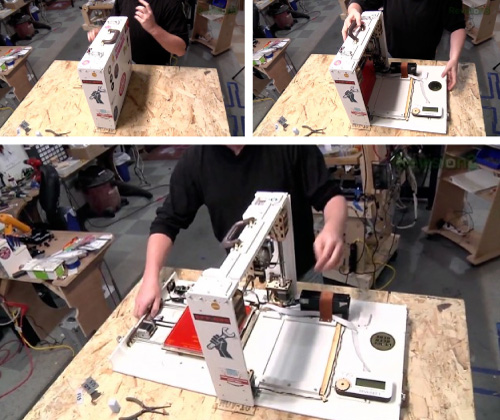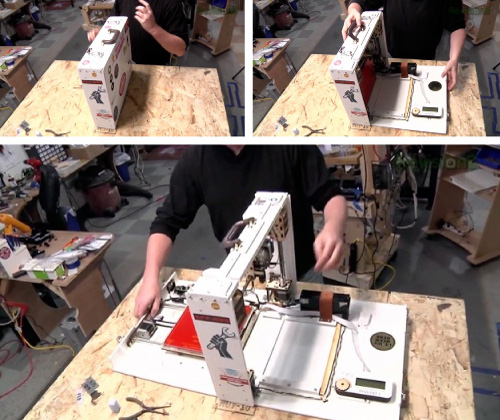 It's hard to go far in the DIY gadget world without hearing about the exploits of modder extraordinaire, Ben Heck. Famous for squeezing almost every electronic device imaginable into a briefcase, his latest efforts revisit a project to build a fully operational Briefcase 3D printer.
An earlier attempt did have its successes, but Ben always knew he could go further with this particular project. And now he has.
The Briefcase Printer folds out from a neat 4.2 x 18 x 14 inch frame, and boasts a 200mm2 build platform. It's able to run autonomously by reading files off an SD card, or for more control and a smoother user experience, the onboard Arduino 2580 Mega can be connected directly to a computer.
It's all explained with Ben's trademark enthusiastic delivery in a comprehensive video after the break.  
Rumour has it that the Briefcase Printer will be the focus of an upcoming Kickstarter campaign. This could be worth keeping an eye out for…
via SolidSmack