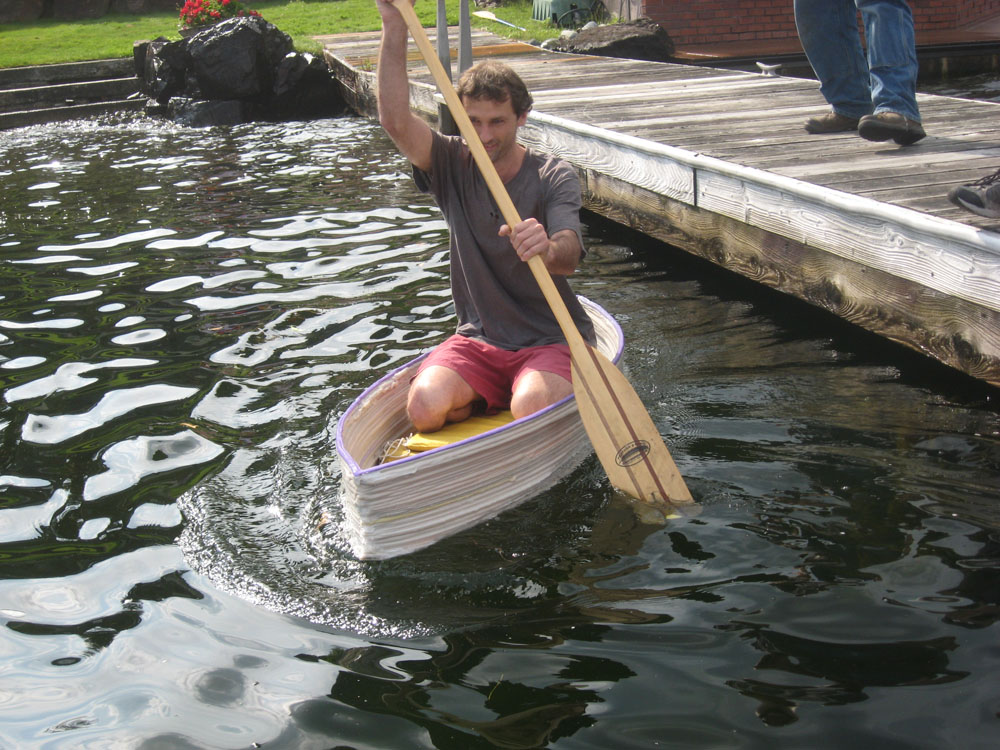 Large-scale 3D printing moves onto the water.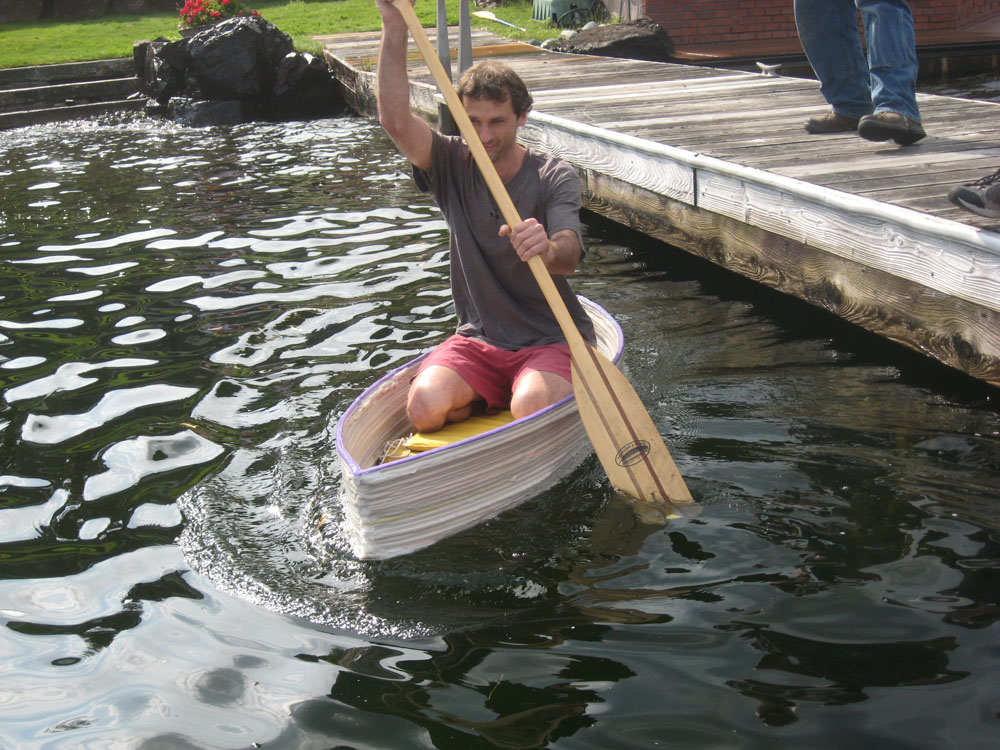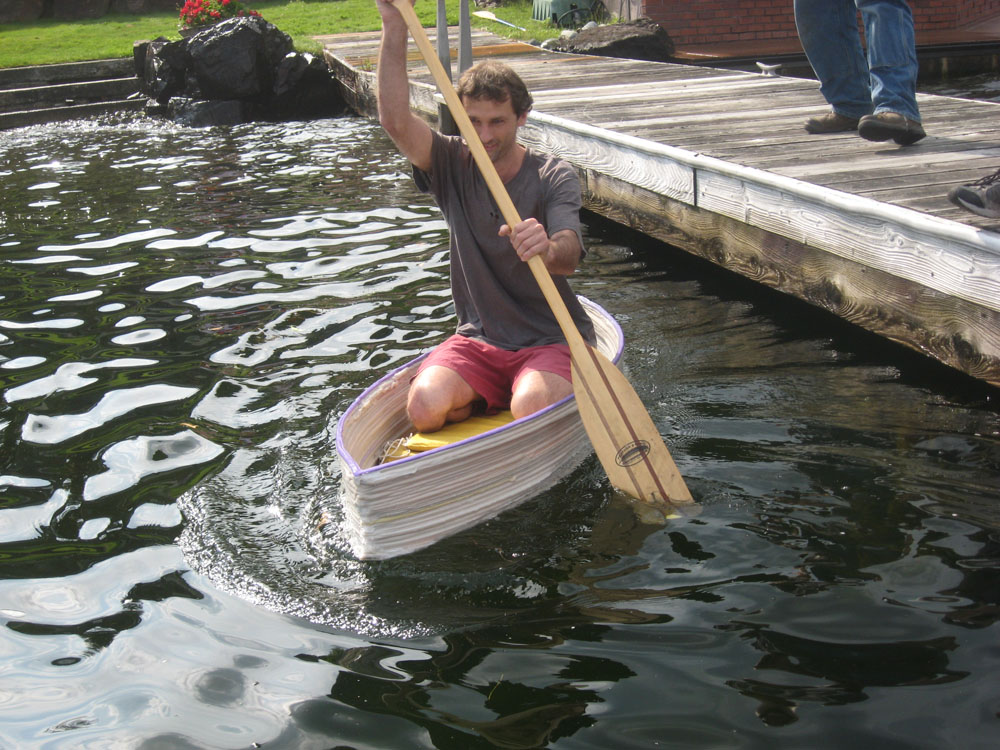 WOOF (Washington Open Object Fabricators) made what may be the first functional 3D printed boat (any objection?). It was made with a 3D printer hacked together from a 4′ x 8′ plasma cutter and a homemade extruder. The material is #2 HDPE obtained by shredding 250 one-gallon milk jugs.
They entered the boat into the Seafair Milk Carton Derby. Apparently, their entry caused considerable debate and confusion, because the boats in this race are generally made from unaltered milk jugs strapped to a frame. The irony is that this 3D printed boat was the only entry made entirely from milk jugs without connection or support material.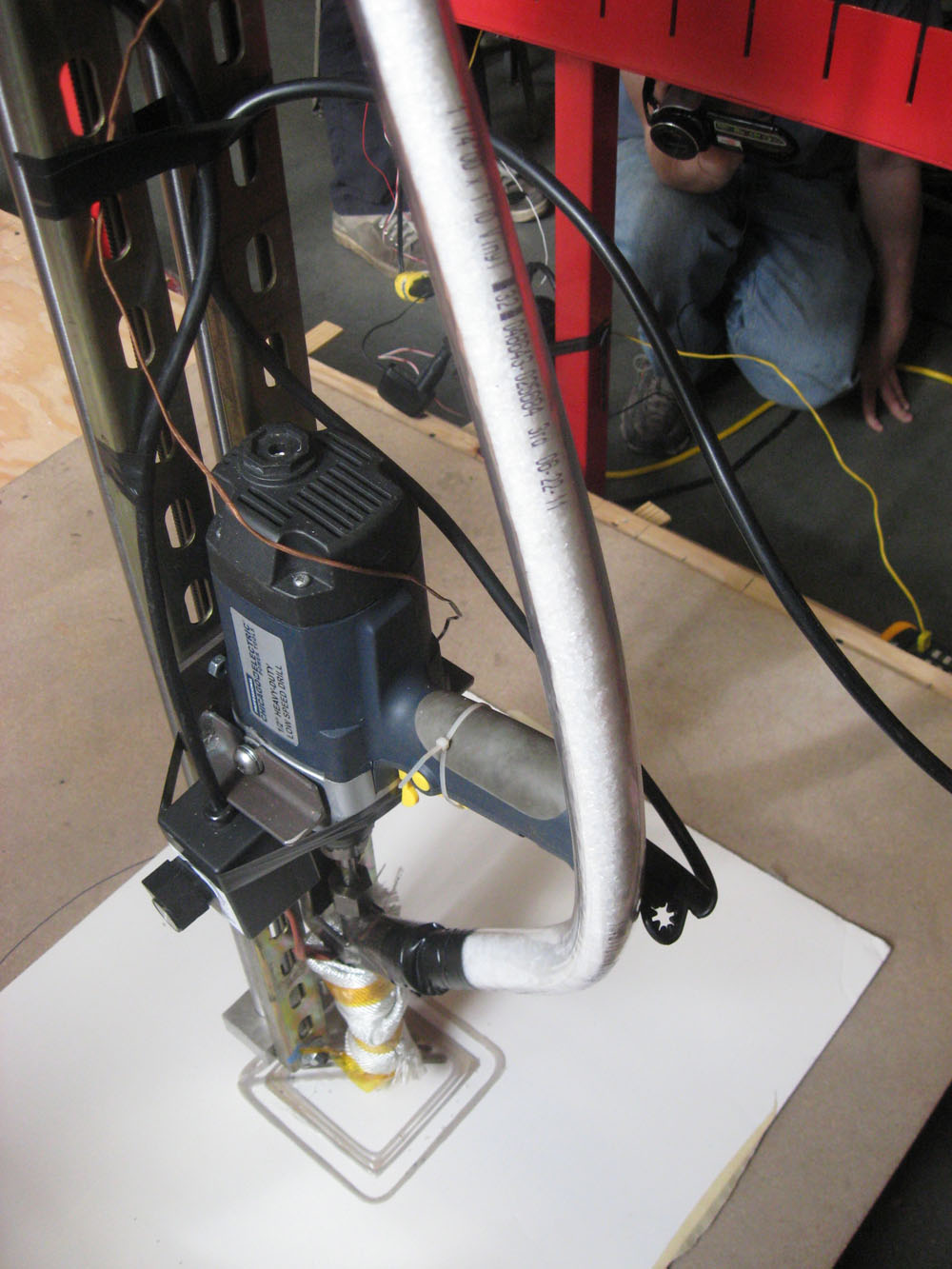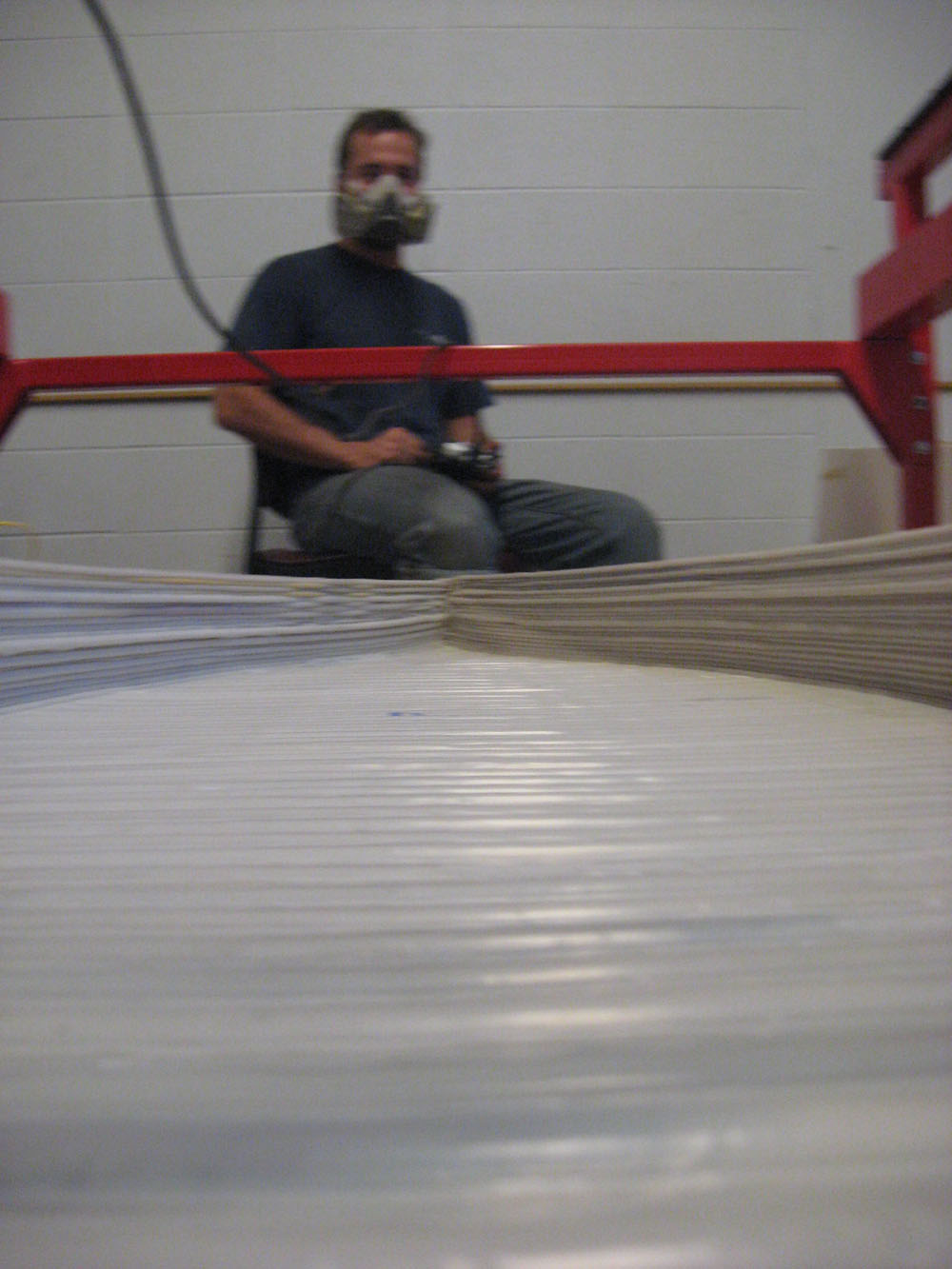 Via Fabbaloo