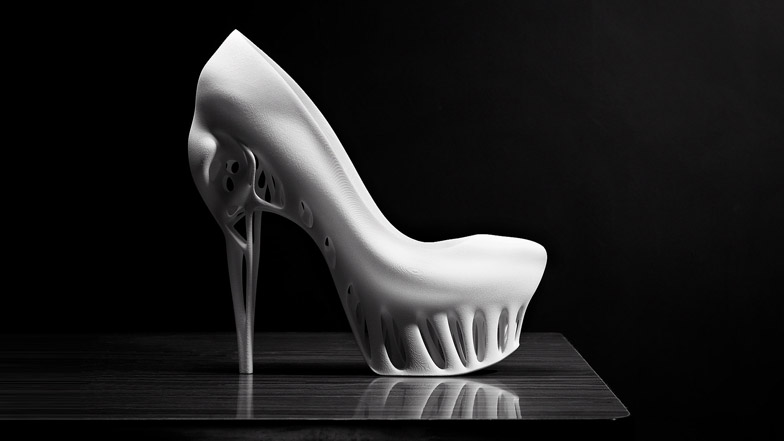 Fashion meets biomimicry.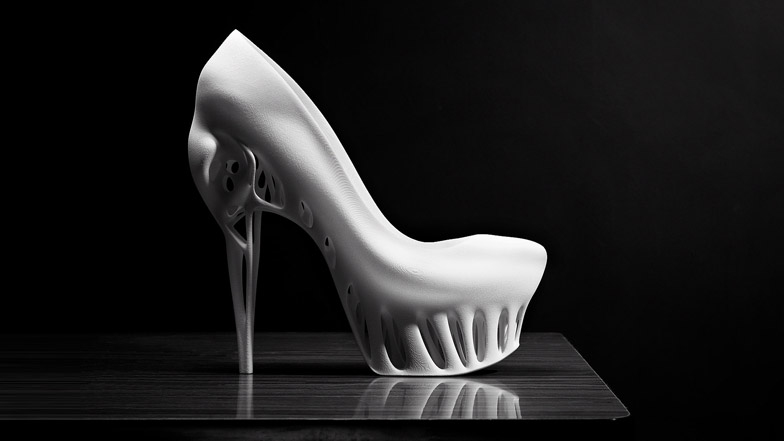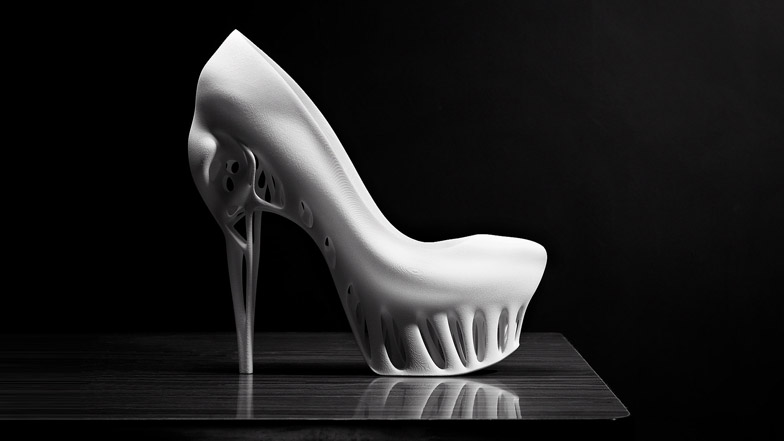 3D printed shoes seem to be becoming something of a trend recently. Biomimicry has been a growing trend in design for the last couple decades, so it's probably inevitable that someone would combine the two methods. As inevitable as it may be in hindsight, it's still a fascinating project.
This 3D printed shoe by Dutch fashion designer Marieka Ratsma and American architect Kostika Spaho adds an interesting twist; the form is based on the skull of a bird. The front of the shoe is the cranium, and the spike heel is the beak. The bone's of birds are extremely lightweight, which helps the shoe achieve maximum strength with a minimum of material.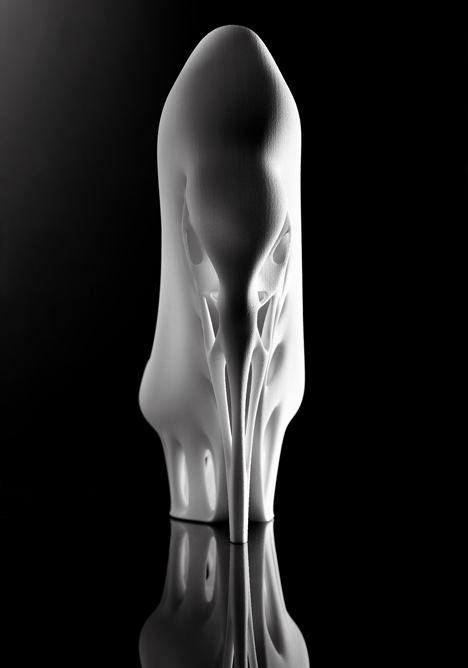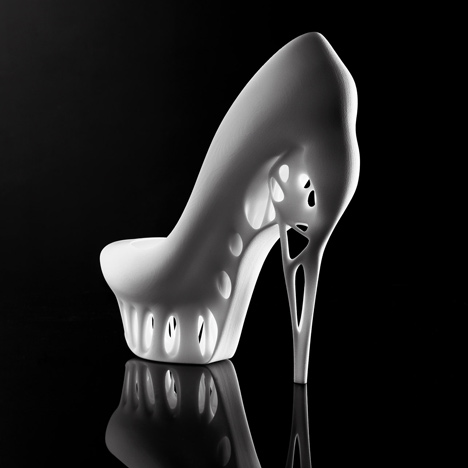 Via dezeen