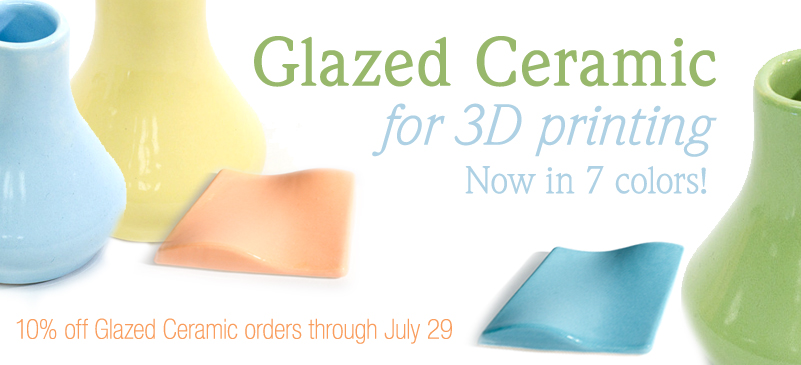 plus 10% off all Glazed Ceramic orders through July 29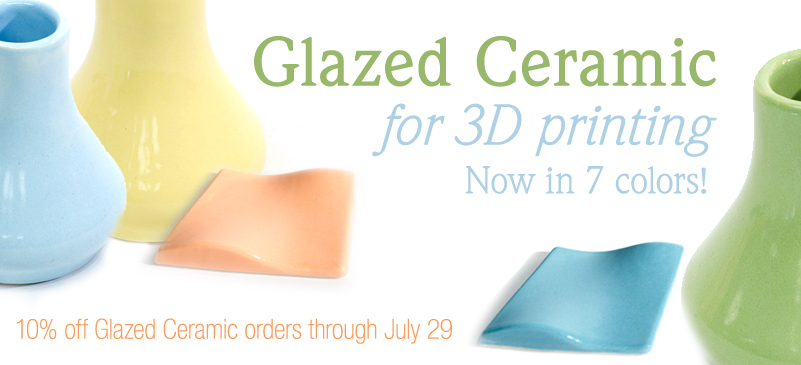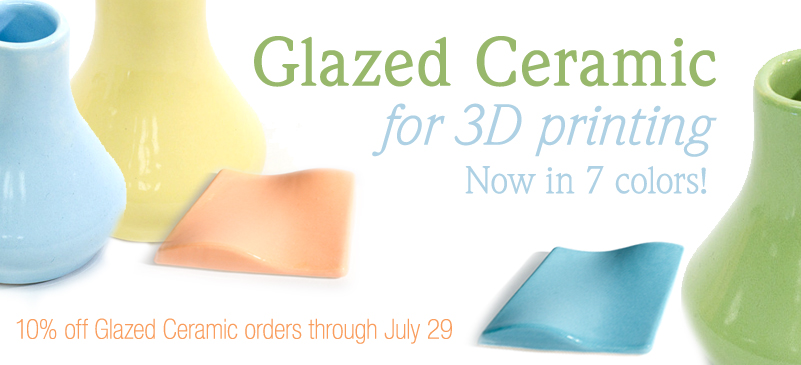 We LOVE 3D printing with Glazed Ceramic. It's got the perfect hint of gloss; it's safe for food and drink; it can take some serious heat; and best of all — it's now available in seven oh-so-lovely colors.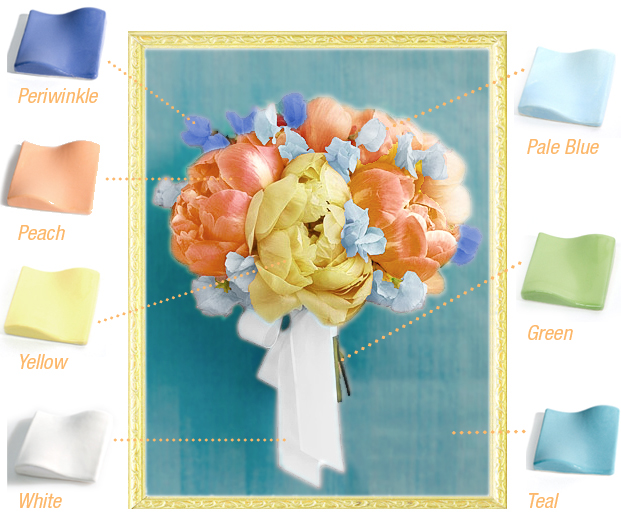 White | Green | Pale Blue | Peach | Periwinkle | Teal | Yellow |
Today, we added 3 brand new ceramic colors to the bouquet:
Yellow, Green, and Pale Blue.
It's hard to choose just one, so we've lowered pricing on *all* Glazed Ceramics through July 29. You'll save 10% (price automatically reduced) on all Glazed Ceramic orders in any and all available colors.
For a little inspiration, check out this pretty little espresso cup in Teal made by our own Dan Emery.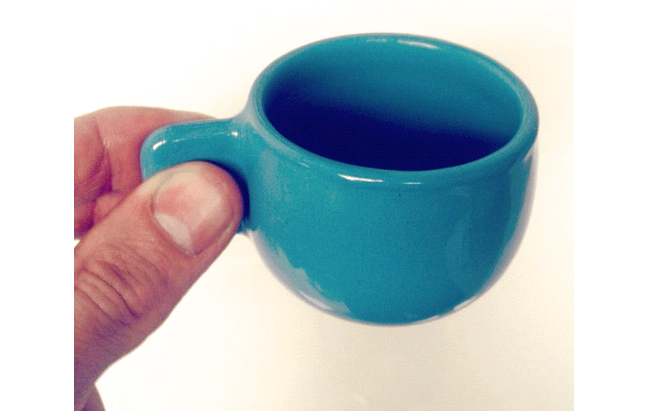 Ready to start your own 3D design? This stuff is gonna help you out:
• How to get the best results from 3D printing with Glazed Ceramic
• 3D printing Tutorials & Tips section from the Ponoko forum
• Free 3D design files to make with Glazed Ceramic