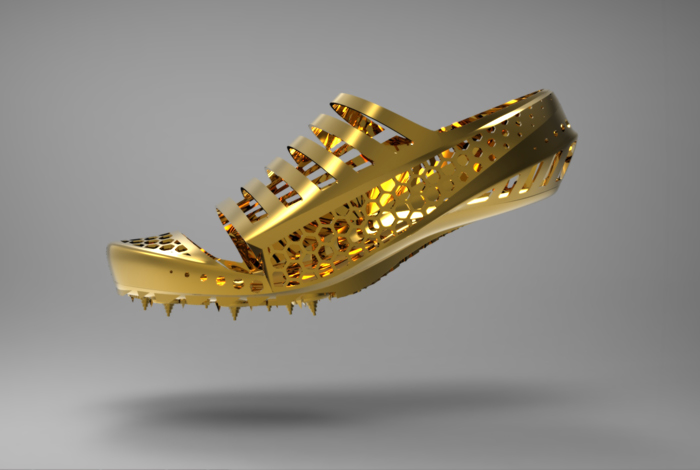 Footwear for sprinters made with selective laser sintering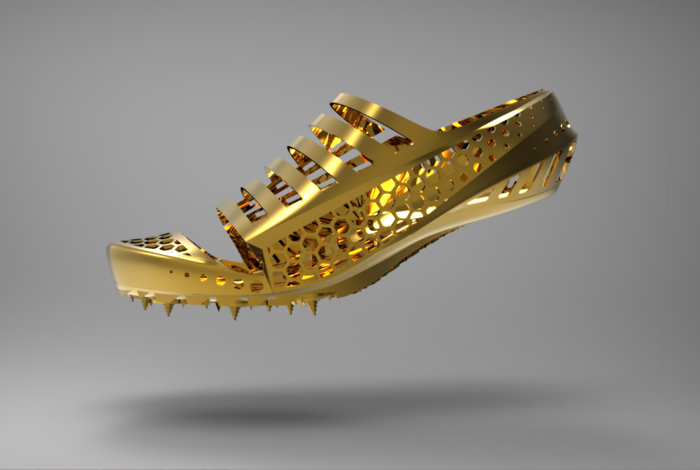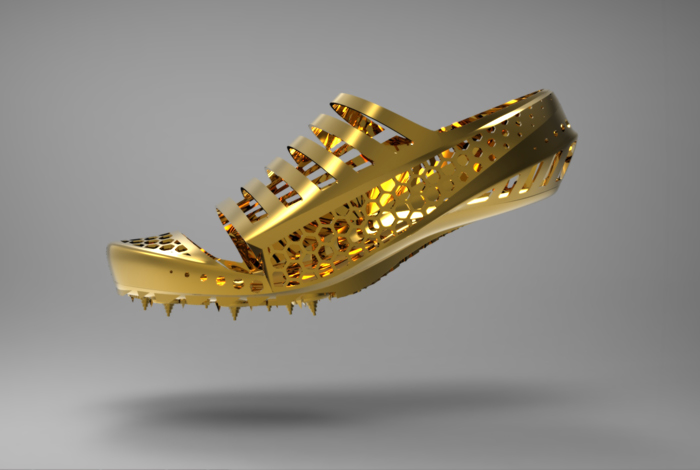 With the London 2012 Olympics not far away, the world's attention will soon be drawn to the spectacle of elite athletes competing for glory. London based French designer and engineer Luc Fusaro has recently designed a pair of prototype 3D printed footwear to give sprinters the edge, for his masters degree final solo project at the Royal College of Art.
The shoes are designed at least in part by the athlete's themselves. Using 3D scans of a sprinter's feet Fusaro is able to personally customise the shoes to match the exact contours and form of every athlete's foot. Fusaro based the design in part on research conducted by Dr Daniel Toon from Loughborough University's Sports Technology and Additive Manufacturing Research Group.
"Scientific investigations have shown that tuning the mechanical properties of a sprint shoe to the physical abilities of an athlete can improve performance by up to 3.5%, when an improvement of 0.7% can already make a significant difference in a sprinter's chance of winning a particular race."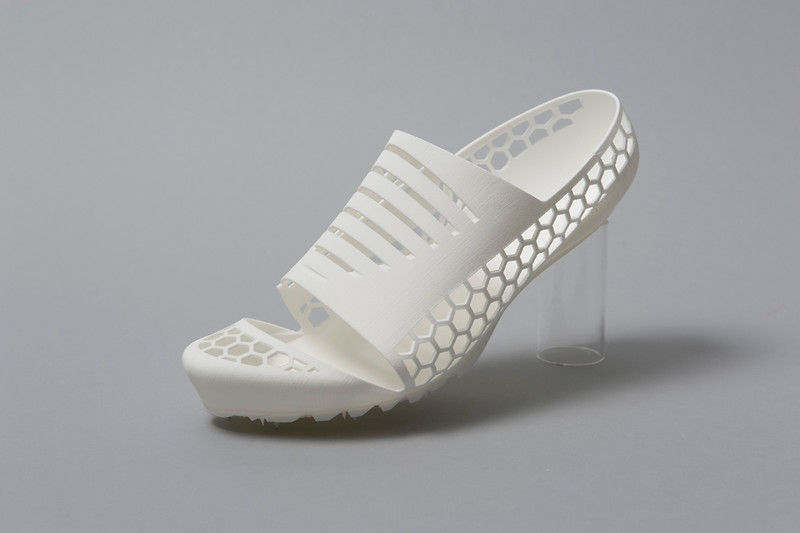 The shoes are 3D printed with nylon polyamide particles fused together by a CO2 laser in a process called SLS or selective laser sintering. This manufacturing process results in ultra light weight sprinting footwear.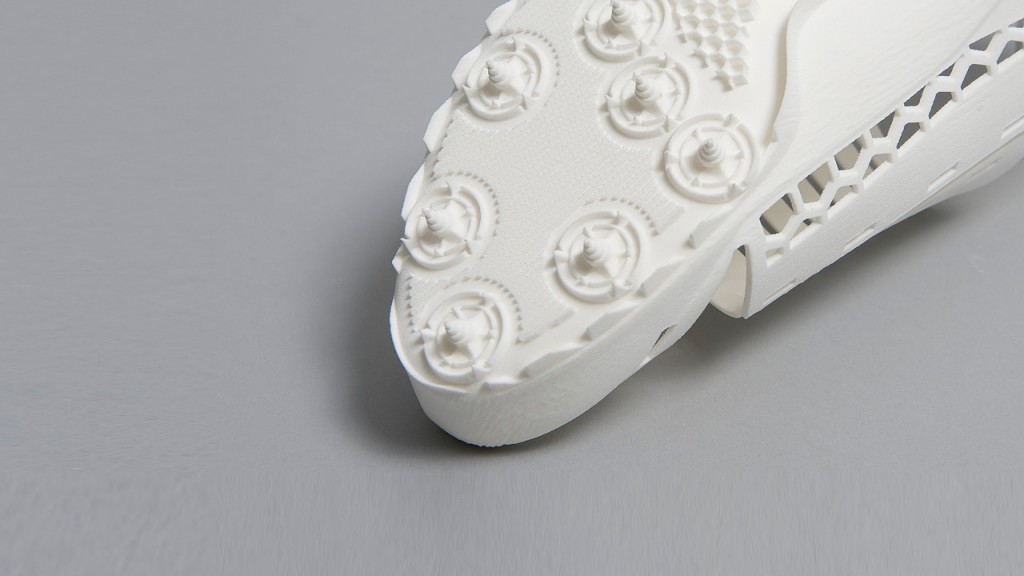 The project is still in development and Fusaro is focused on achieving the optimum balance of flexibility and stiffness in the correct areas of the footwear. Perhaps we'll see Olympic sprinters sporting similar footwear to these in 2016?…
Via co.Design
---
David is an industrial designer from New Zealand. He contributes a weekly article on personal fabrication for Ponoko. Follow him on
Twitter!