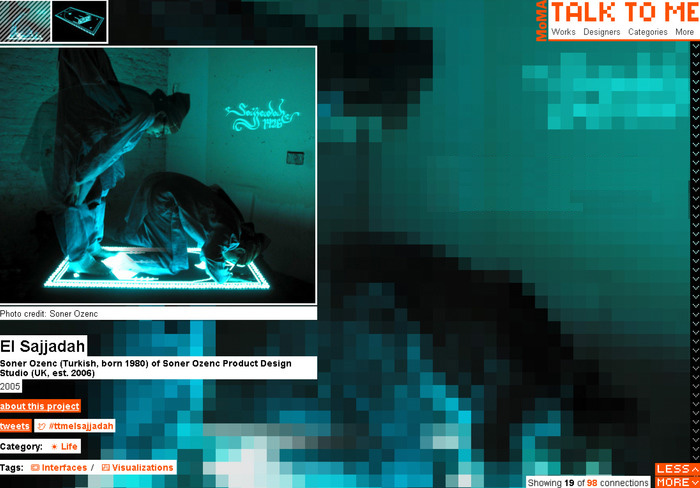 bringing the El Sajjadah to production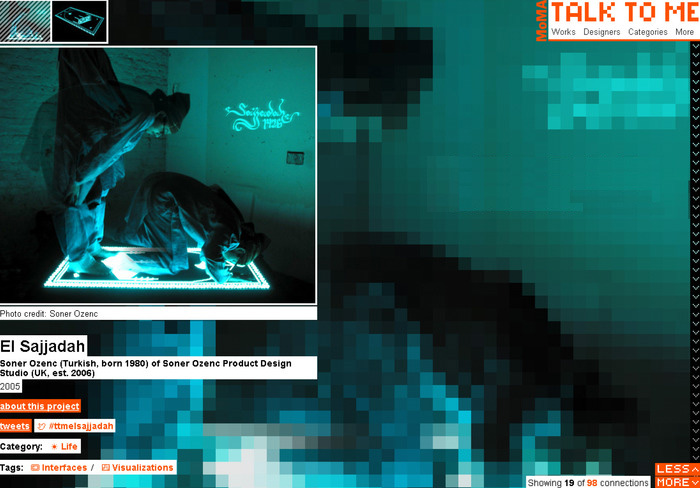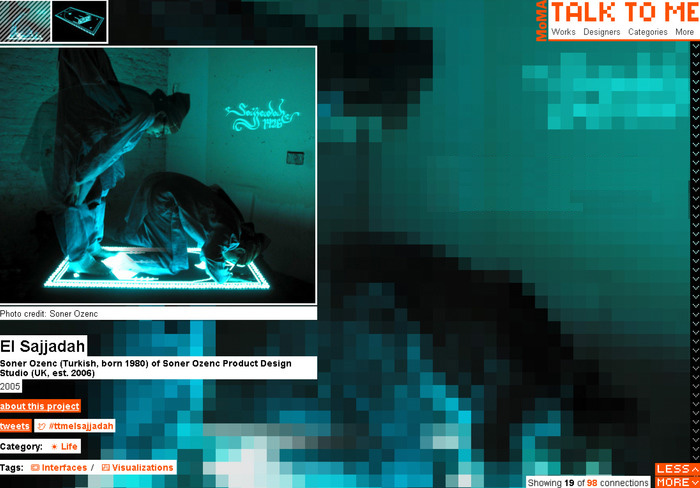 The El Sajjadah is an illuminating prayer mat by product design studio SOPDS. Using a built-in digital compass and user input of current location, the mat detects the direction of Mecca and lights up when properly oriented. The glowing pattern depicts the story of life and indicates a place for the feet and hands during prayer.
This innovative combination of technology and religion has received international attention ranging from a cover story in the UK's T3 magazine to the International Inventor's Fair in Kuwait to a recent exhibition and acquisition by the Museum of Modern Art in New York.
Encouraged by the global interest in the El Sajjadah, SOPDS members Soner, Bahadir, Ben, and Cat have launched a Kickstarter project to put his prayer mat into production and make it available to the 1.6 million+ Muslims around the world.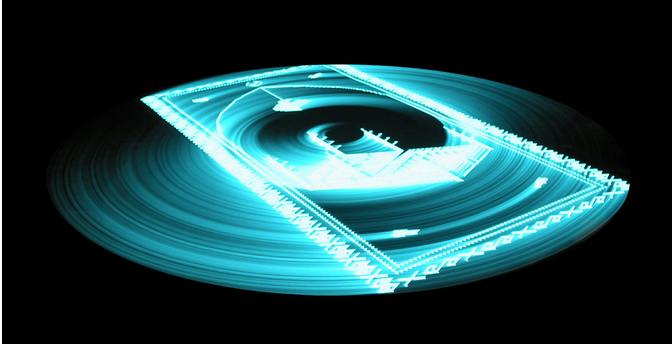 Rewards for project backers include both an A3 and full scale size prints, an actual El Sajjadah from the first production run, a customized version from our UK lasercutting partner RazorLAB, and the opportunity to work with designer Soner Ozenc on a completely custom electro-luminescent prayer mat.
Check out this Kickstarter video to learn more about the project and see the mat in action.