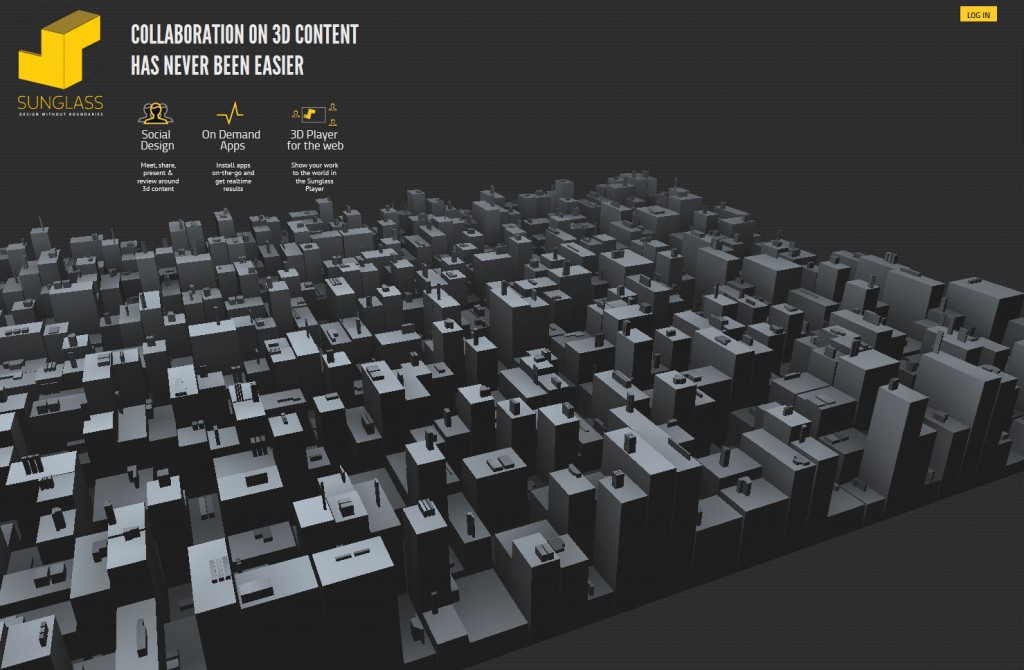 Create and share together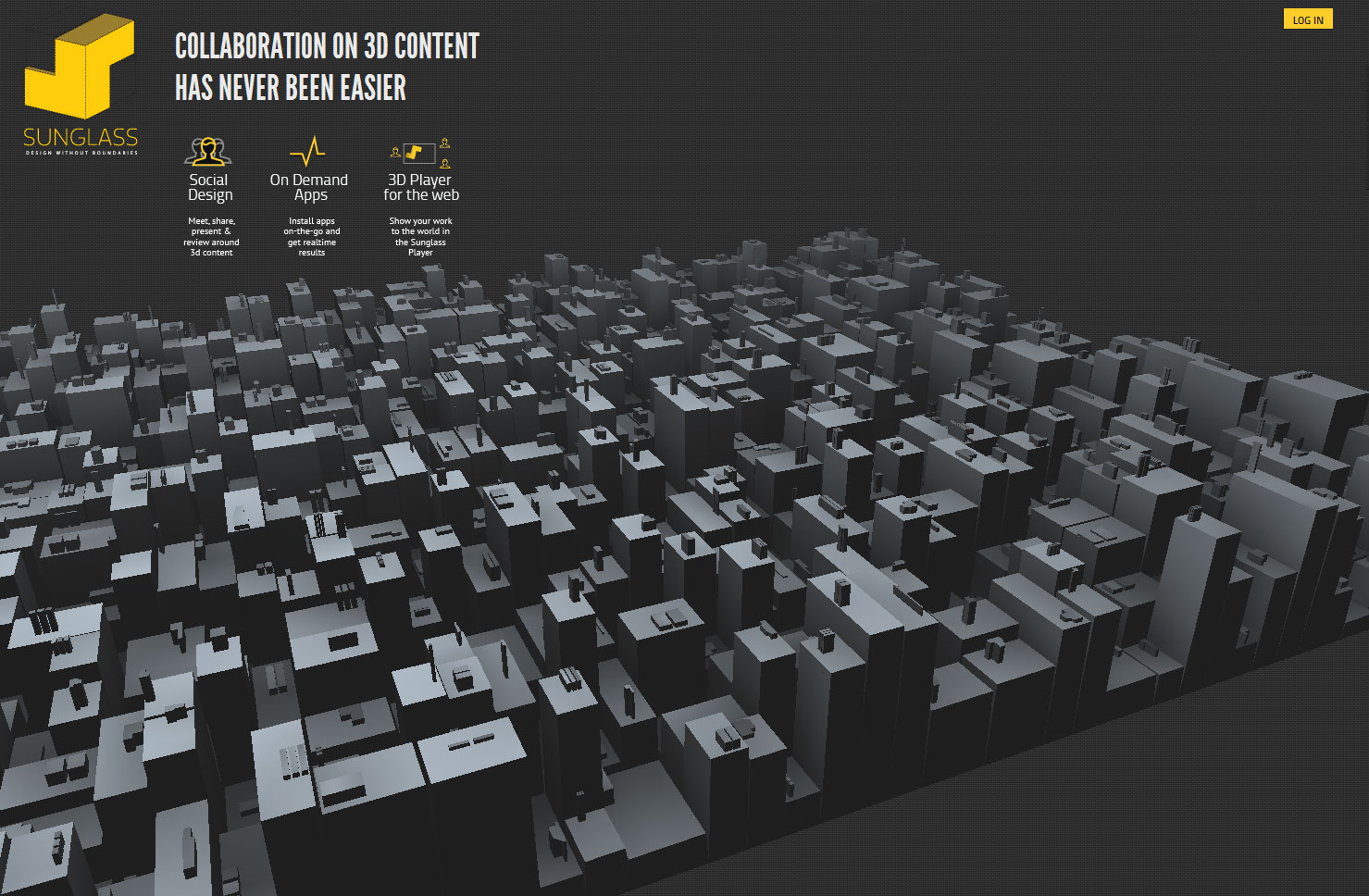 Sunglass is a web-based 3D modelling platform that emphasizes collaboration and extendability. On its own, it can be used for basic scaling/stretching, scene creation, and sharing.
The big feature is that users will be able to subscribe to independently-developed apps that integrate with the platform. So if you need advanced functions that aren't part of the base tool, the Sunglass app store will eventually have a number of options available to choose from.
Sunglass is still in development however, and my account was not able to access the app store. (Users are currently being surveyed as to which features they would most like to see.) But, I did take a quick look at the UI and sharing options.
Here's how Sunglass looks when you start:
I imported a simple file from Thingiverse, Wootfish's stellated octahedron: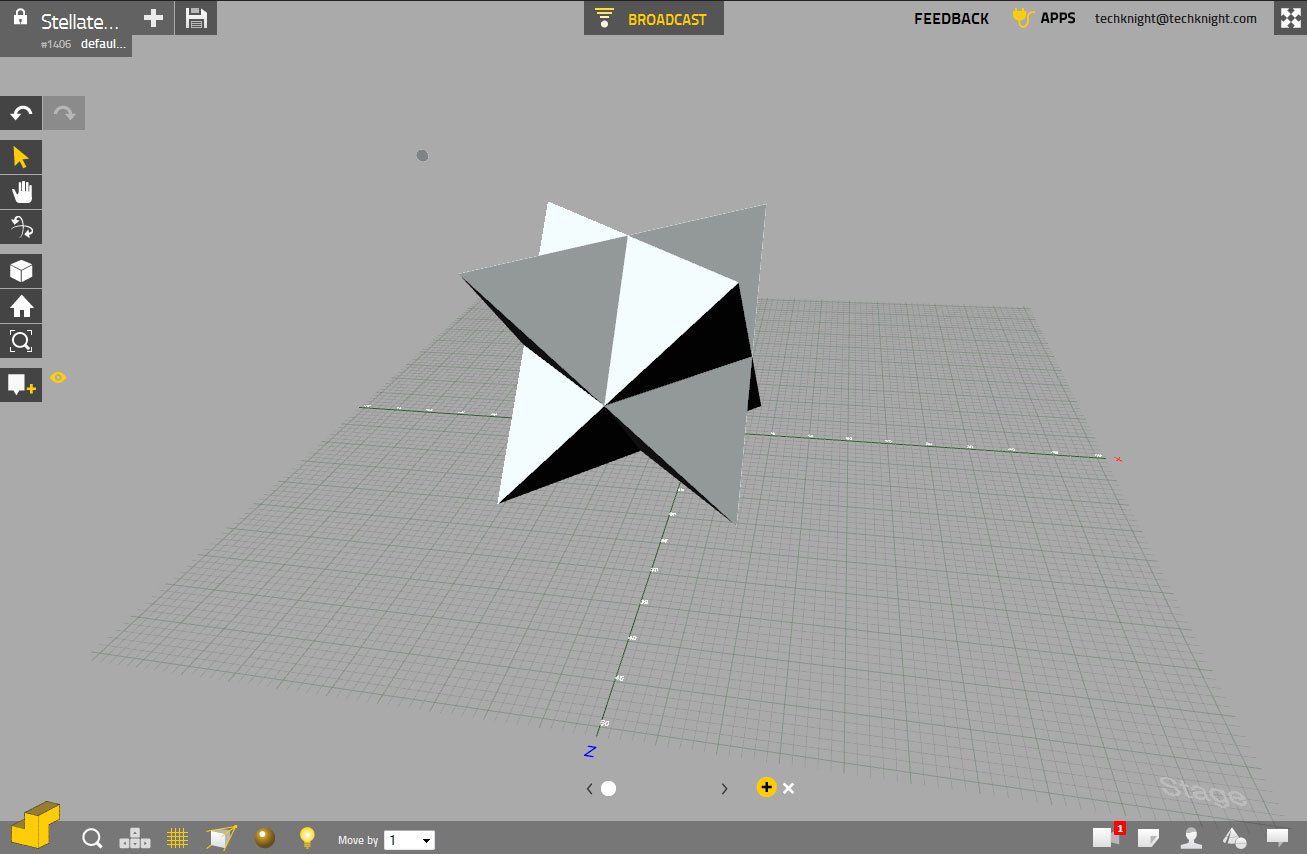 Scaling/stretching: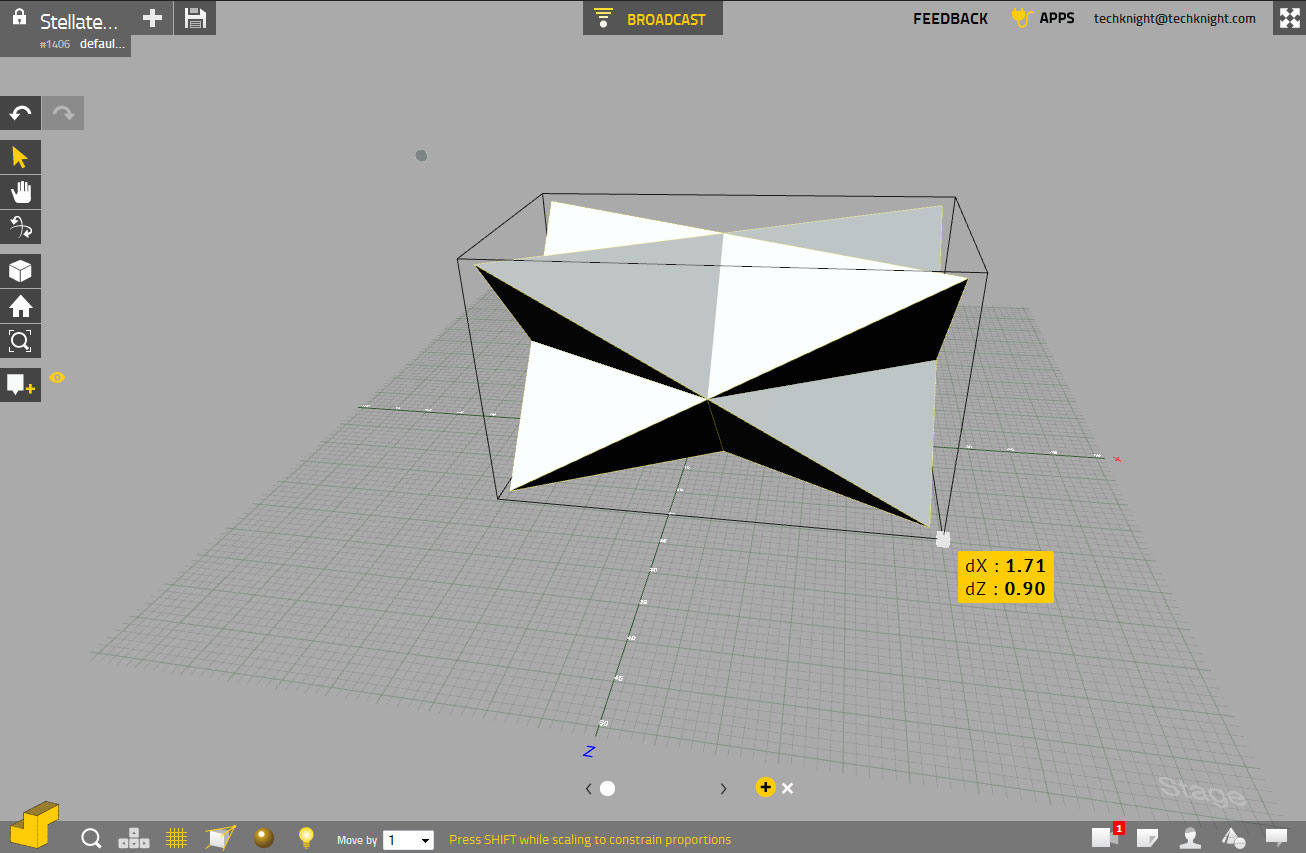 Finally, the object can be exported directly to your Personal Factory for 3D printing, or embedded on a website like this:
If you'd like to try it for yourself, signups are open here: http://sunglass.io
(via TechCrunch)