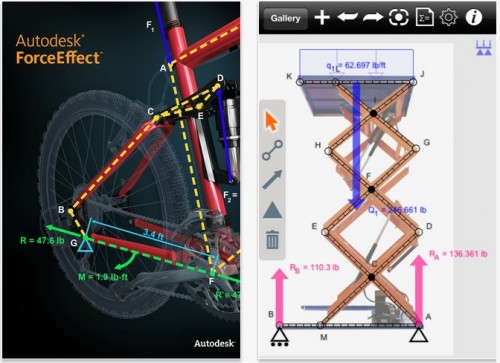 Autodesk releases Android version of their conceptual simulation app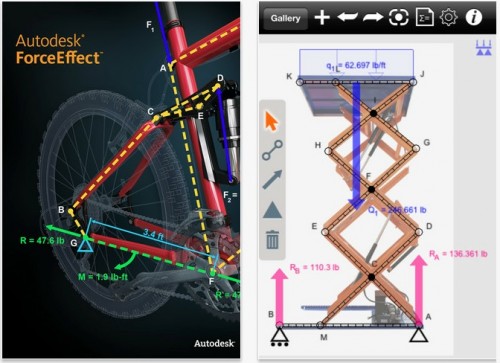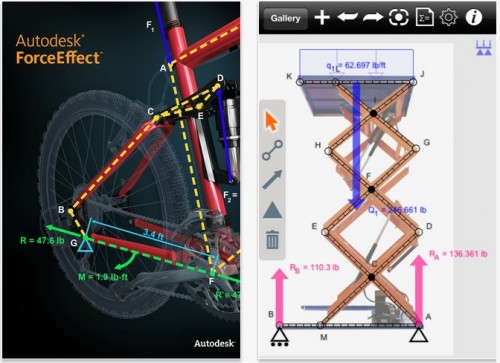 There are times when you don't have a workstation handy; and even your laptop may be out of reach when a lightbulb-moment pops up and that tricky design idea needs your attention.
In late 2011, Autodesk released ForceEffect for IOS devices. After over 100,000 Apple flavoured downloads, the mobile simulation app is now available for use on Android devices as well.
This neat little program enables designers and engineers to quickly simulate design options at the early conceptual phases. There is an intuitive drawing environment in which constraints can be added to object elements, enabling the simulation of forces and structural behaviours under load.
Would this be useful for your digital manufacturing workflow?
A video run-through of the ForceEffect user interface follows after the break.   (it's from the IOS version, but apparently they are pretty much the same…)
ForceEffect via Dexigner