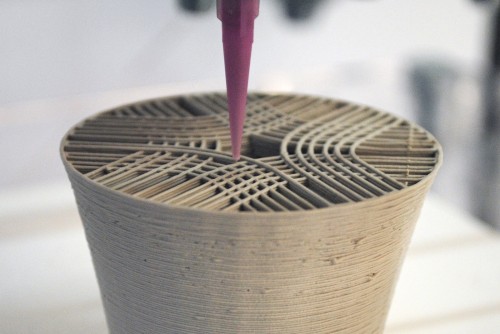 New developments from 3D printed porcelain pioneers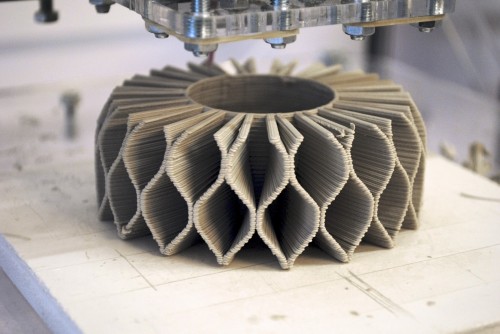 One year has gone by since we last checked in to see what Belgian design studio Unfold are up to, and it appears they have been busy indeed. Building on their expertise in 3d printed porcelain, the process continues to be refined, producing stunning results.
These intricate forms are printed on an open source RepRap that has been fitted out with a custom "Claystruder" printhead. This enables earthenware and porcelain ceramic objects to be printed instead of the usual ABS or PLA polymers.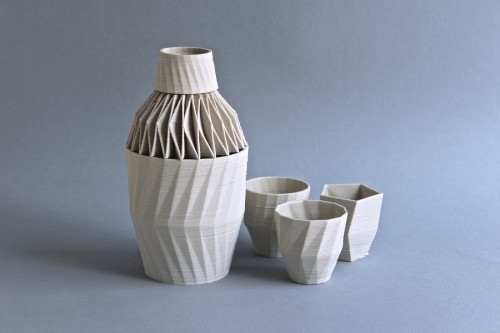 "Instead of a mechanical plunger, you use timed pulses of air pressure to drive material out of the syringe."
Going further than mere hardware modifications, Unfold have also been working on custom software called Gcode Stacker that converts their design files for printing. The end result? Finer control and results that would otherwise be difficult to achieve, even in the world of 3D printing.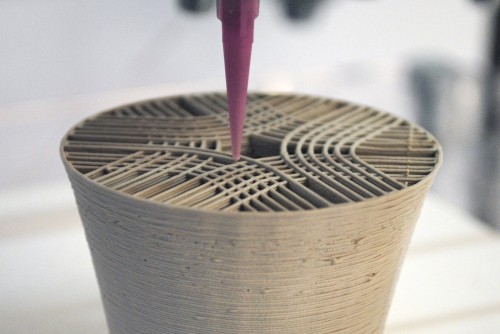 The outer shell is the only part that is designed using 3d software. The infill and folded structure of the form is built from SVG vector layers using Gcode Stacker to produce the tool paths.
The goal is to create objects that are more structural and in which there is an interplay between an inside complex structure and a shell like you see in many organic things like plant cut throughs, seeds, diatoms etc.
The Unfold ~fab blog has a feature planned on the SVG process using Gcode Stacker that should make for interesting reading. Keep an eye out for it in the near future… and in the mean time, here is a revisit of their 2010 l'Artisan Électronique virtual pottery wheel for your viewing pleasure.
images: Unfold ~fab via 3ders.org