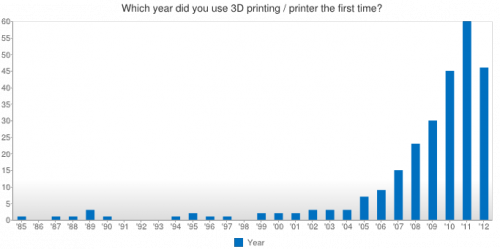 The results are in from the first survey on 3D printing community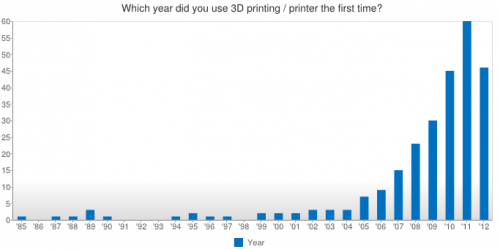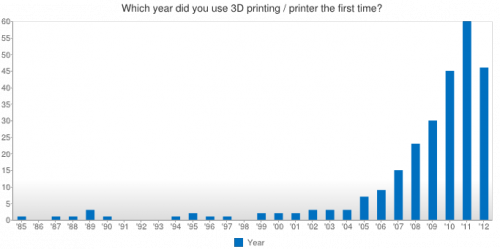 A little while ago, we mentioned that the P2P Foundation were putting out a call for participants in the first ever wide-scale survey on the 3D printing community. The results are now in, and they provide a number of interesting insights on where things are heading in the world of digital manufacturing.
"3D printing has been around for a few decades already. In that sense, the technology is nothing new. What is different now is the method in which 3D printers and related software are developed and in some cases even manufactured: the open source/peer production model."

People are increasingly aware of the far-reaching changes that are rapidly becoming a part of their everyday lives. Networks of users, development processes and established systems all interact in a cyclical process that fuels enthusiasm and drives innovation.    


"Public awareness: The industry is still seen as a niche, even though it is less and less so every day. A lot of articles have been written about 3D printing and the promise it holds. But has the message been correct?"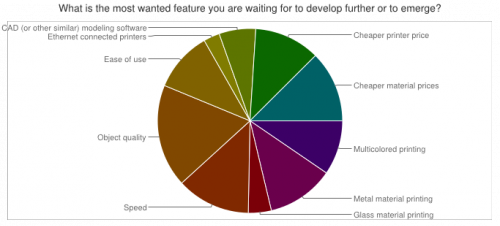 So although there has been an accelerated growth in the 3D printing community that points to a strong potential, the role of the open source development model has also meant that hurdles remain on the road to a full-blown Revolution.
"It is clear that the ecosystem is just starting, so that the promises of a third industrial revolution are not being realised yet. The clearly identified bottlenecks speak of a number of elementary hurdles on the way of the revolution."
See the full analysis and survey results at Peer Production.
via Peer Production