Turn your design ideas into real products.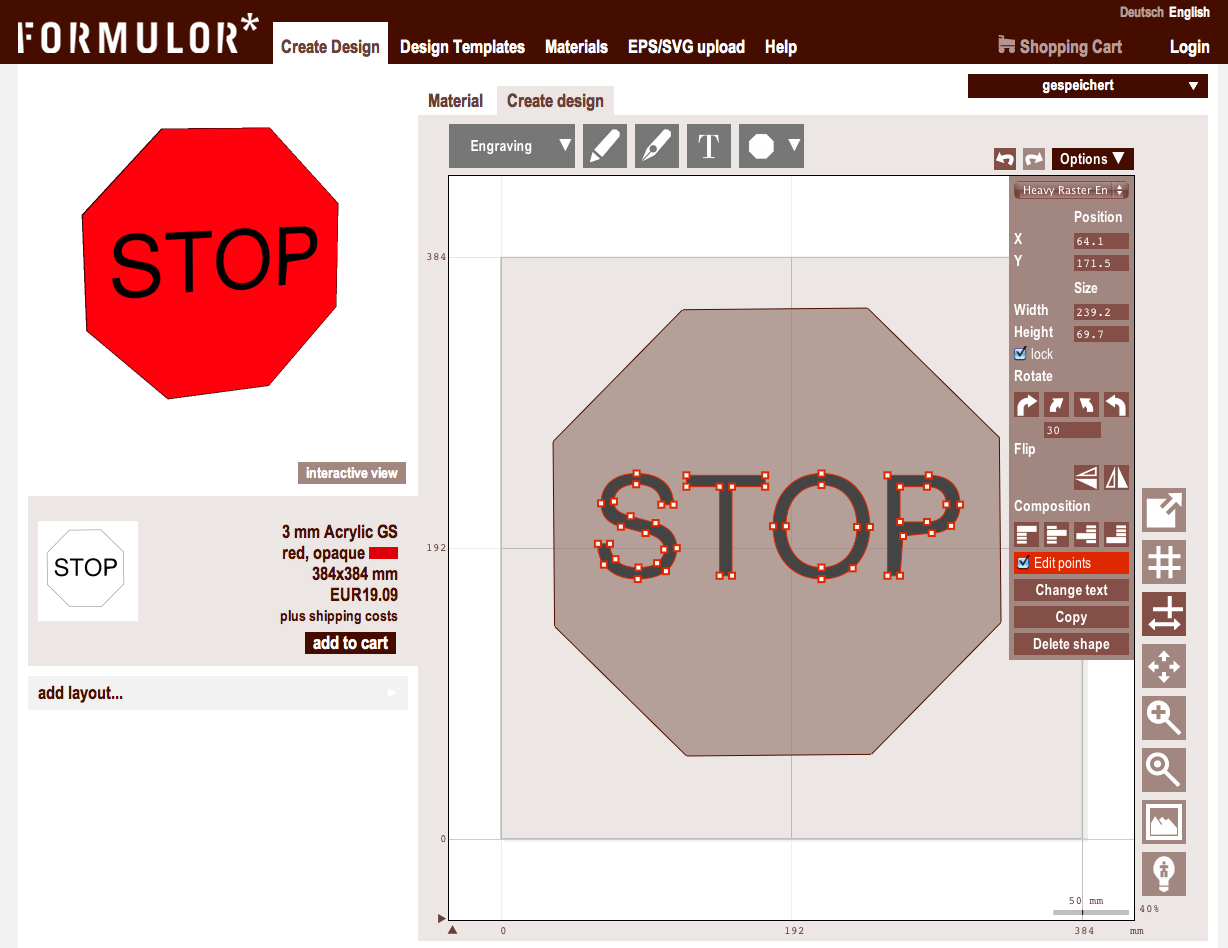 Berlin-based company Formulor was founded by a team with over ten years of experience in laser-cutting and design. Formulor launched in 2010 and became our first manufacturing partner in the EU.
With the release of the Personal Factory API, the Formulor team began working on a whole new site and improved user interface.
The new Formulor site is now live and features a great built-in design tool that lets you create your design right on the page.
Just pick your material (25 to choose from), select a size and thickness, then start creating your design with the various shape, text, and line tools.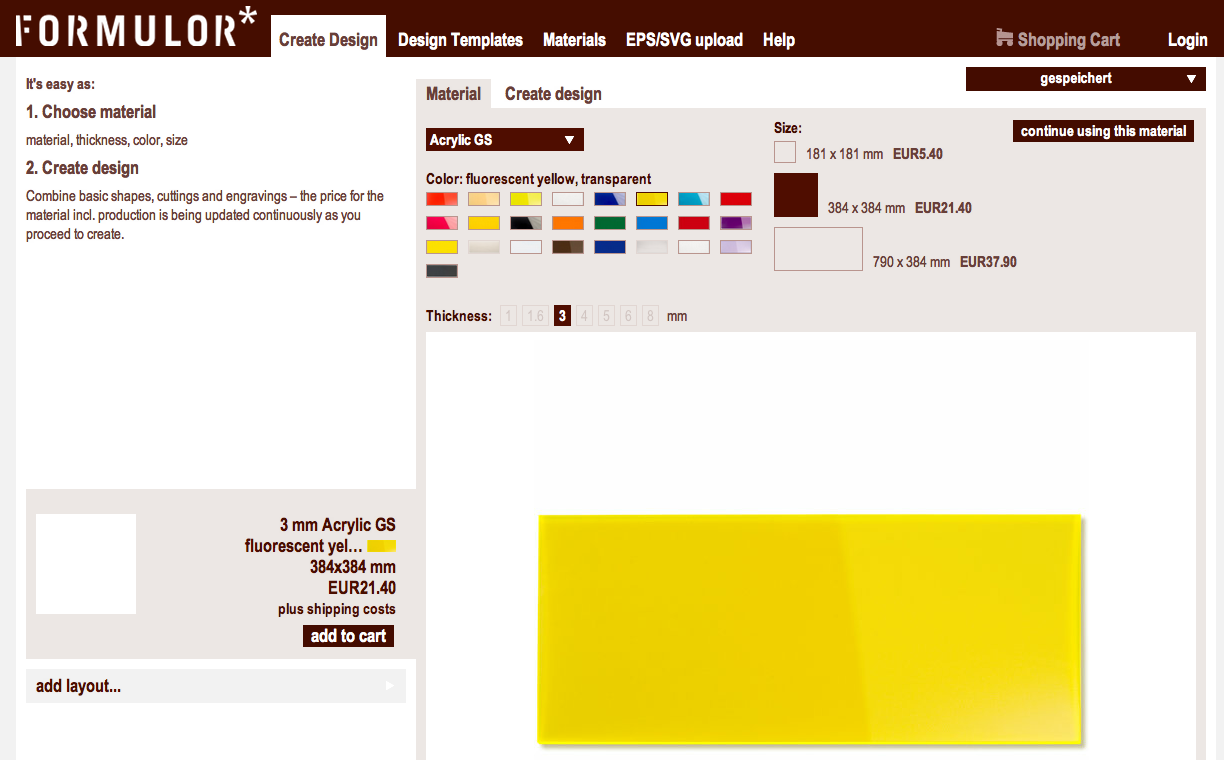 On the left hand side of the page, the cost of laser-cutting your design is constantly updated while you're designing it!
The tool automatically configures your design to meet all the technical requirements of the laser-cutter. So, you don't need design software skills to turn your design idea into a real product.
Of course, you can also upload an SVG or EPS file created in your design program of choice.
Other features and improvements on the new Formulor site include an easier way to combine several files into a single order, more convenient payment options, and a customer account history with file storage, past orders, and saved addresses.
Stefan Canditt, Formulor's CEO, promises even more to come, "We plan to introduce a new production technology within the next couple of months. We have also negotiated cheaper shipping rates for both domestic and international orders which will be rolled out very soon."
The new Formulor site is the fourth application built with the Personal Factory API. Stefan explains, "We use Ponoko's Personal Factory API to automatically check uploaded EPS/SVG designs and have them instantly priced. It basically packages the design into a shopping cart item."
You can find Formulor in the Personal Factory App Gateway.
And you find information on building your own application on the Personal Factory developers' page.