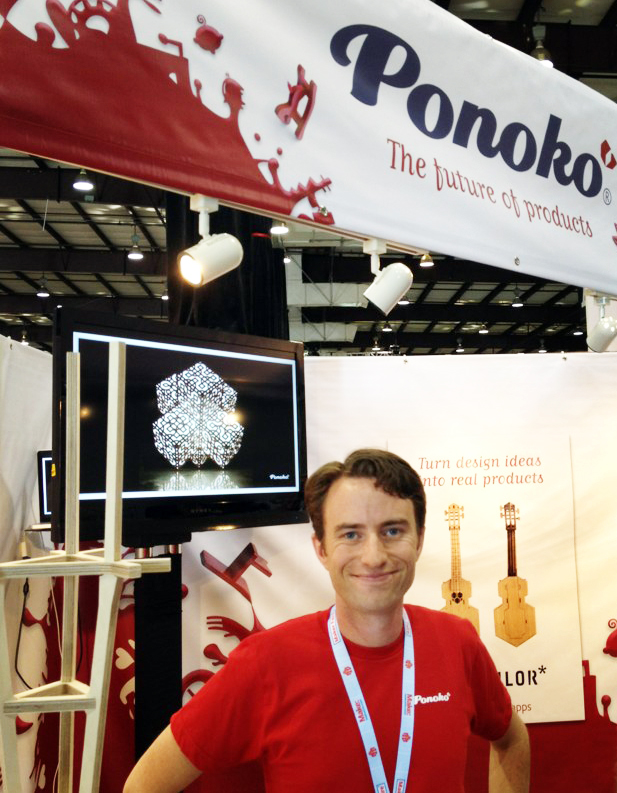 It was our fourth year at Maker Faire, and we really stepped up our game.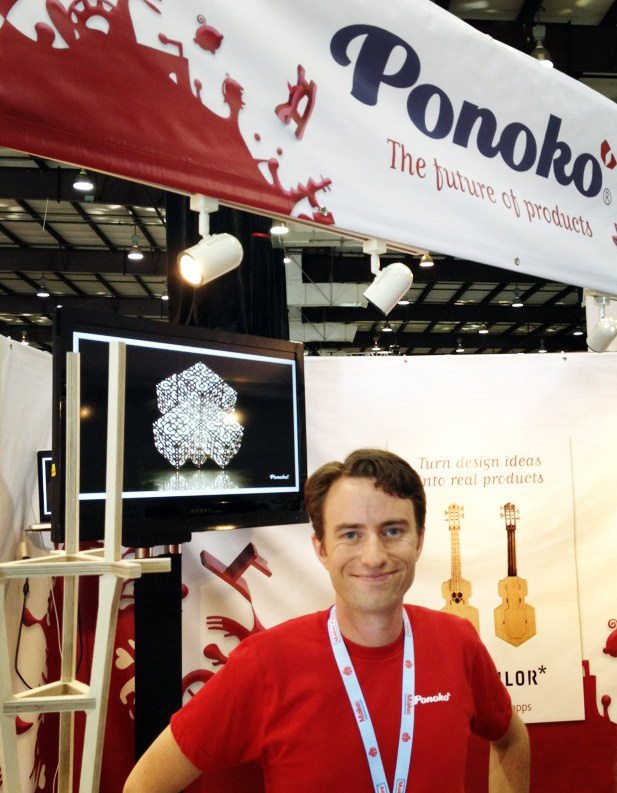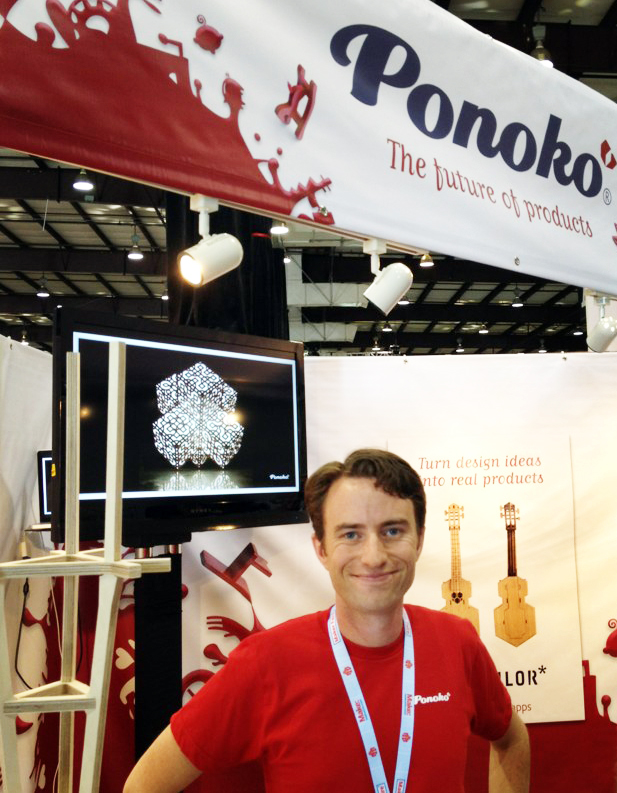 We took center stage to announce the next big thing in the new industrial revolution: Apps for the Maker Movement.
We revealed 4 new apps in the Personal Factory App Gateway, all powered by the Personal Factory API.
We also had a brand new booth design showcasing our apps and displaying super cool app-created products:
• 3D printed models of molecules created with MadeSolid
• 3D printed and lasercut robot created with Autodesk123D
• Waterjet cut custom car part created with Local Motors Fab Shop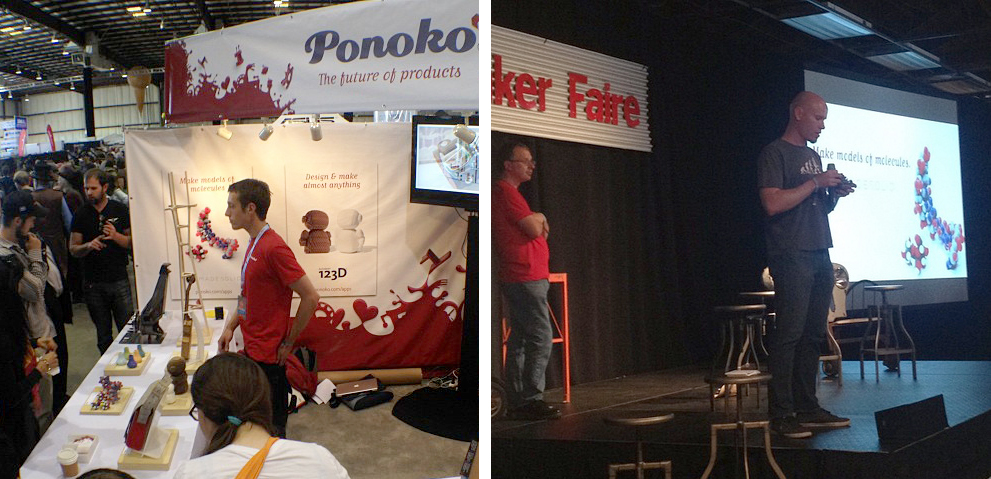 Also on display were some of the best products created by Ponoko customers: the incredible lasercut ukulele, a CNC routed scale model of San Francisco's Sutro tower, plus examples of our brand new colors of 3D printed ceramics.
The Ponoko team sported clean new t-shirts. Talkin' both clean design and recently washed.
We had an all new make-it-yourself project for the kids and the crowds: lasercut rocketships in fluorescent acrylics.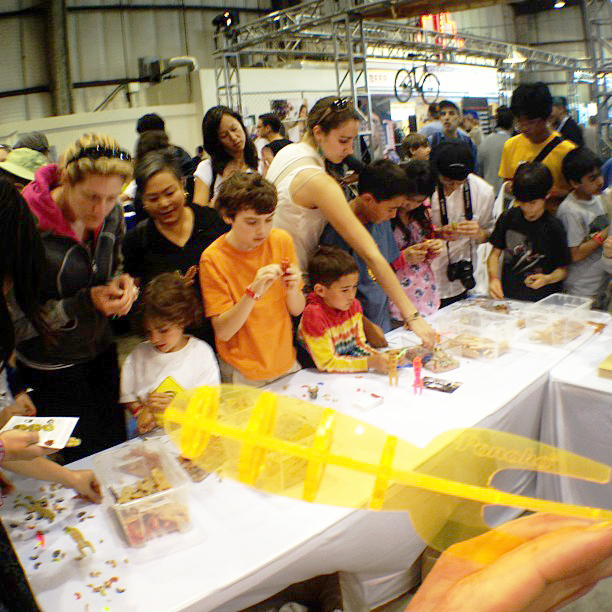 And we brought out our hot-off-the-press Ponoko media kit, complete with Maker Faire attendance stats, a "Know your maker speak" glossary, and a quad-chart of major players in the maker movement.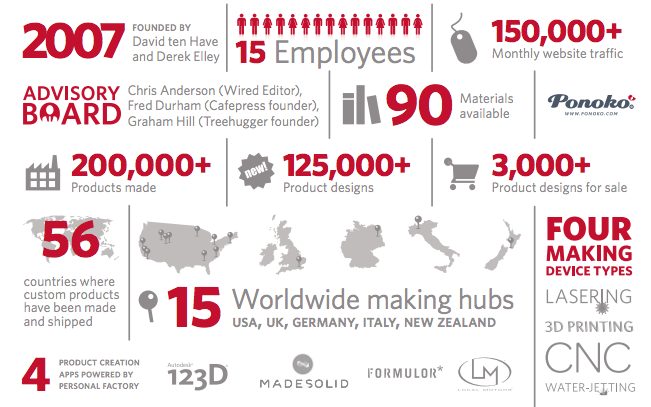 We had a blast and want to thank EVERYONE: our unbelievably cool customers, the lovable hords of children, our amazing partners and clients using the API, the team at Maker Faire, the excellent Chris Anderson, and our own fantastic and hardworking crew.
We're not waiting a whole year to do this again. See you in New York…