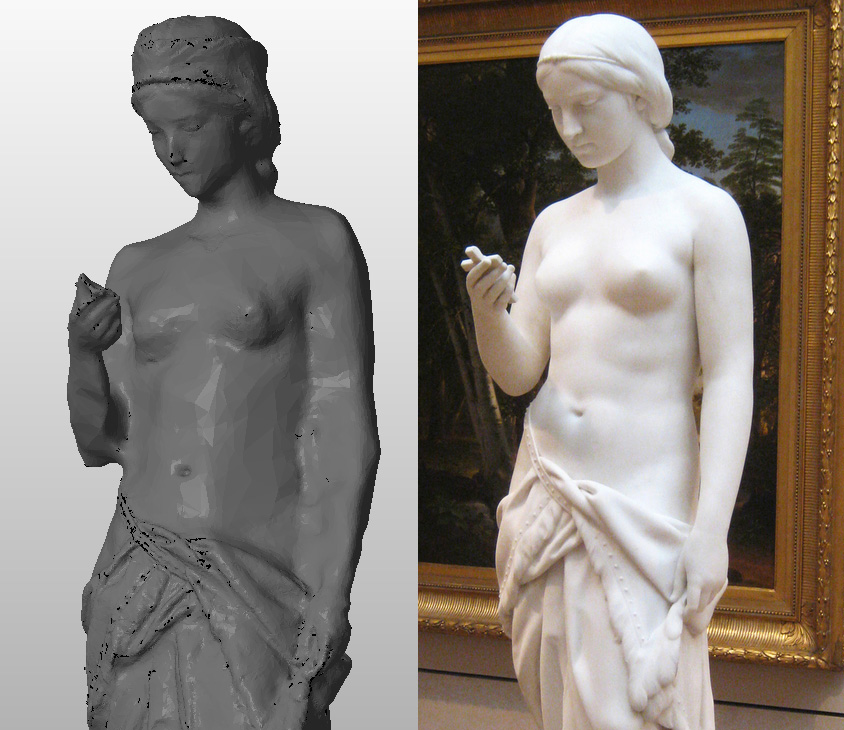 Art that everyone can remix from afar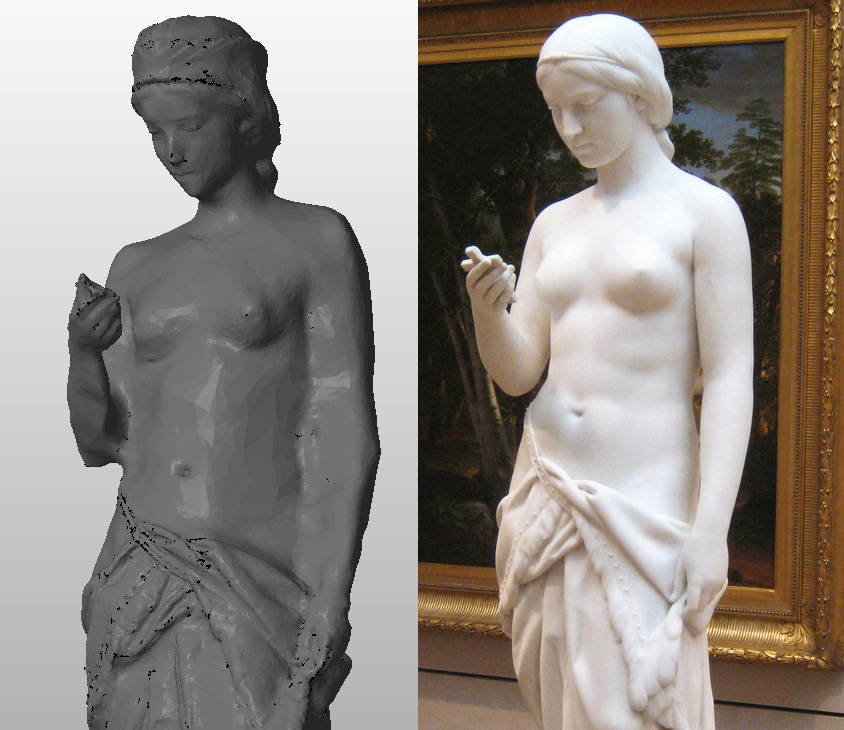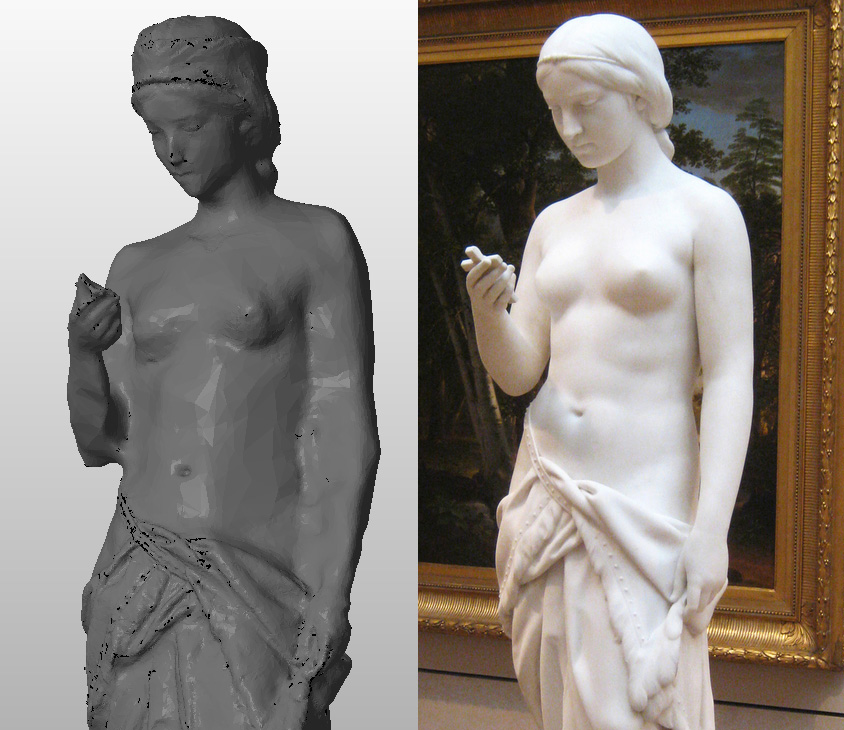 Last week, the Metropolitan Museum of Art held an event to make 3D scans and prints of works from throughout the museum. Participants used digital cameras and Autodesk's 123D Catch to generate the 3D models, and then printed them using MakerBot Replicators.
Several models were uploaded to Thingiverse shortly afterwards, and today the uploads continue. The sculpture above – Indian Girl by Erastus Dow Palmer – is new as of about an hour ago. Well, the scan is new at least, the original is from about 1850. 🙂
Here are a some more scan vs. original comparisons I put together: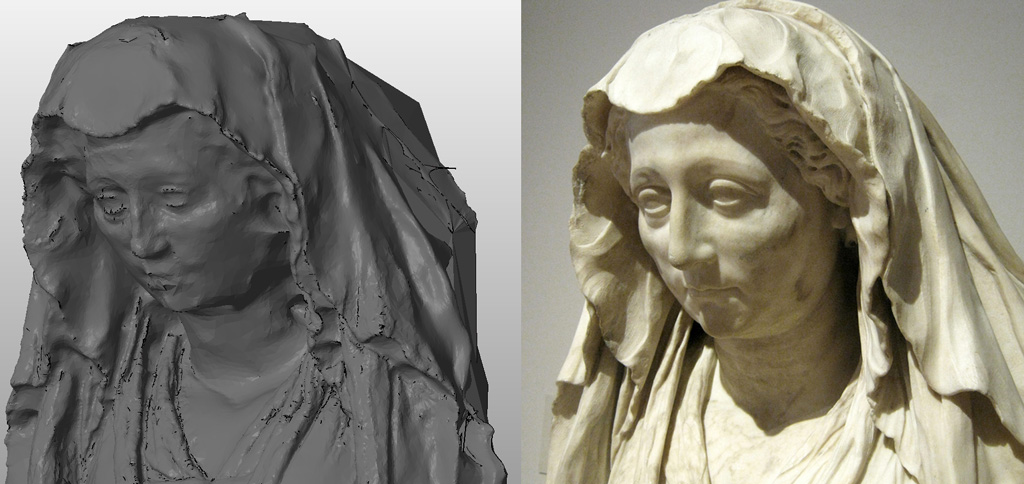 They might seem a bit crude at first, but keep in mind that these are untextured 3D models produced from photographs (using free software, no less). That's always going be less fancy than an expensive laser scan, but way more accessible.
If you'd like to download the models for 3D printing, make sure you follow the Met's user page on Thingiverse, here: http://www.thingiverse.com/met
(via @bre)
---
Derek Quenneville is a 3D printing evangelist who posts weekly on the Ponoko blog. Follow him on Twitter @techknight.