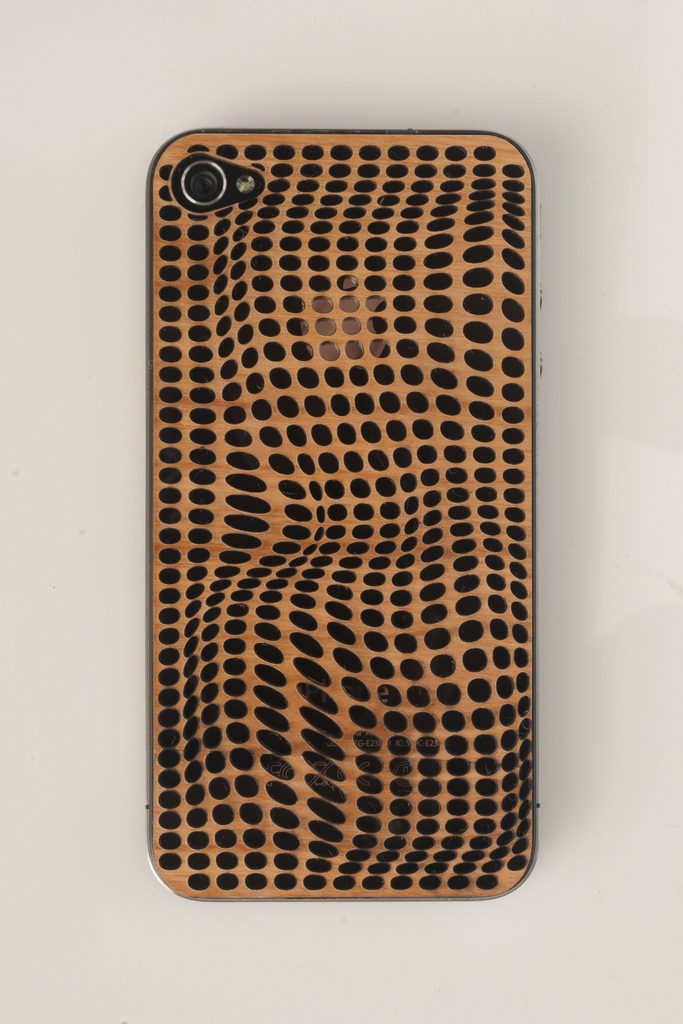 The Laser Cutter Roundup — a weekly dose of laser-cut love: #80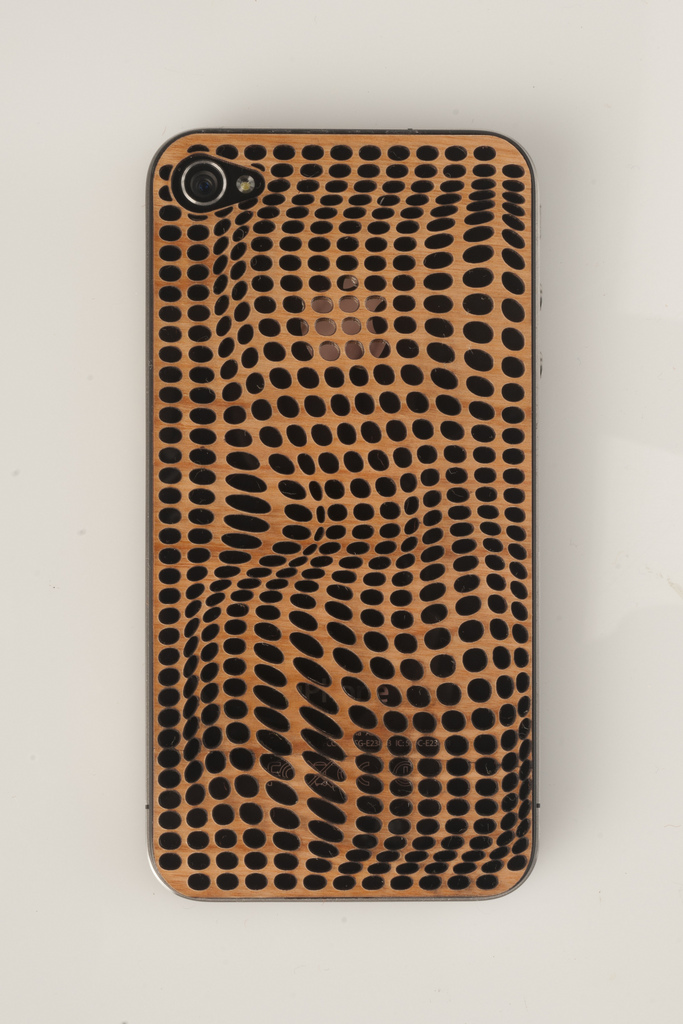 Hey, Sam here collecting the post from The Laser Cutter.
Above is a laser cut veneer iPhone cover from Mahsa Vanaki.
And remember join TLC's Facebook page so you can submit you work to be featured through there!
After the jump, a stump, a stand, a box, and merit badges…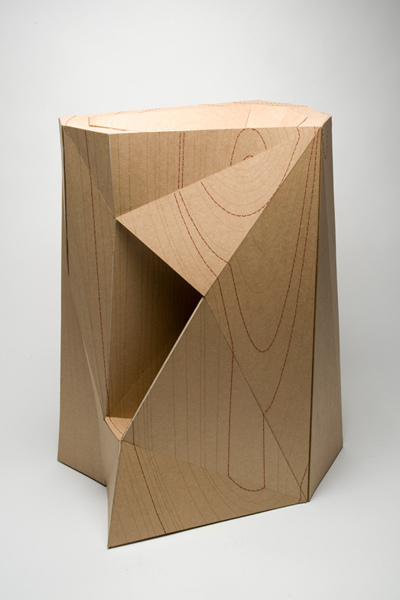 Above is a laser cut cardboard with stitching (for wood grain) from mathewjer.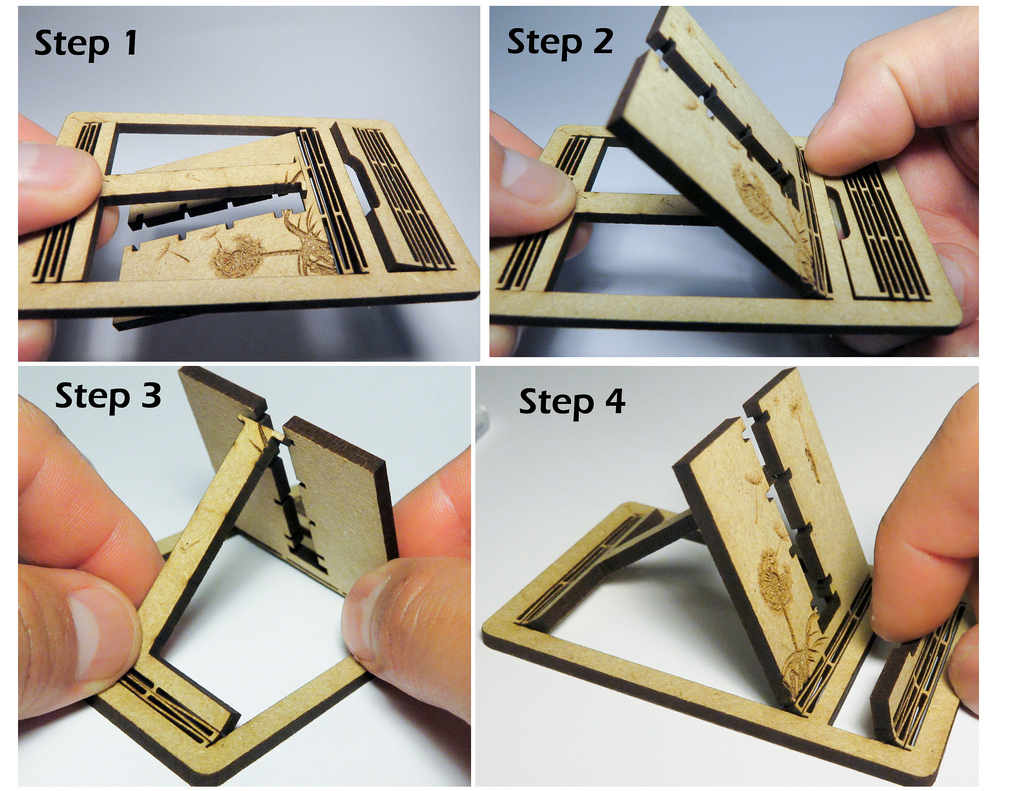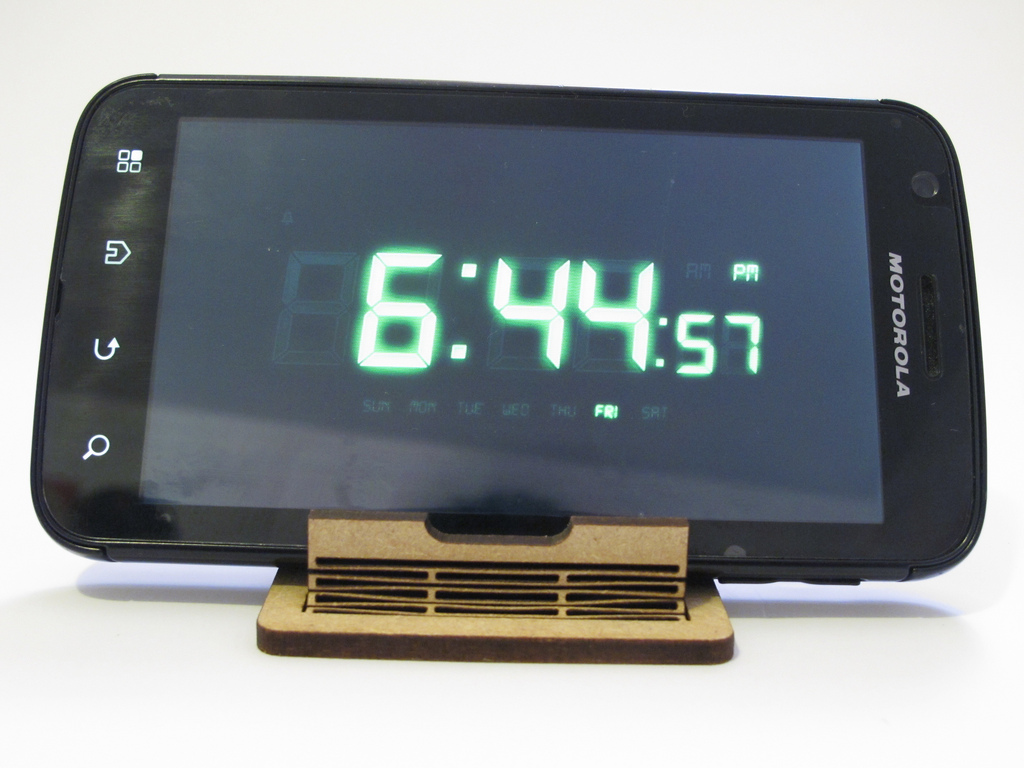 Above tablet stand made with a living hinge from oxyjin.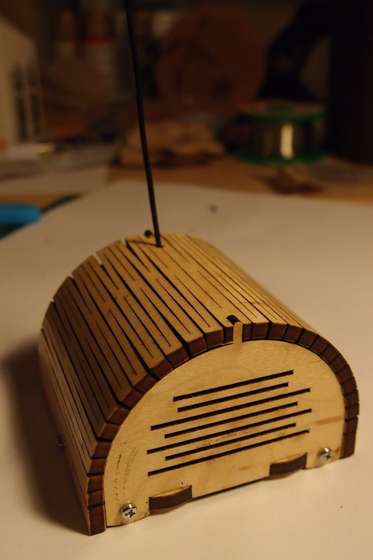 Above is a living hinge enclosure from fasaxc at Instructables.com.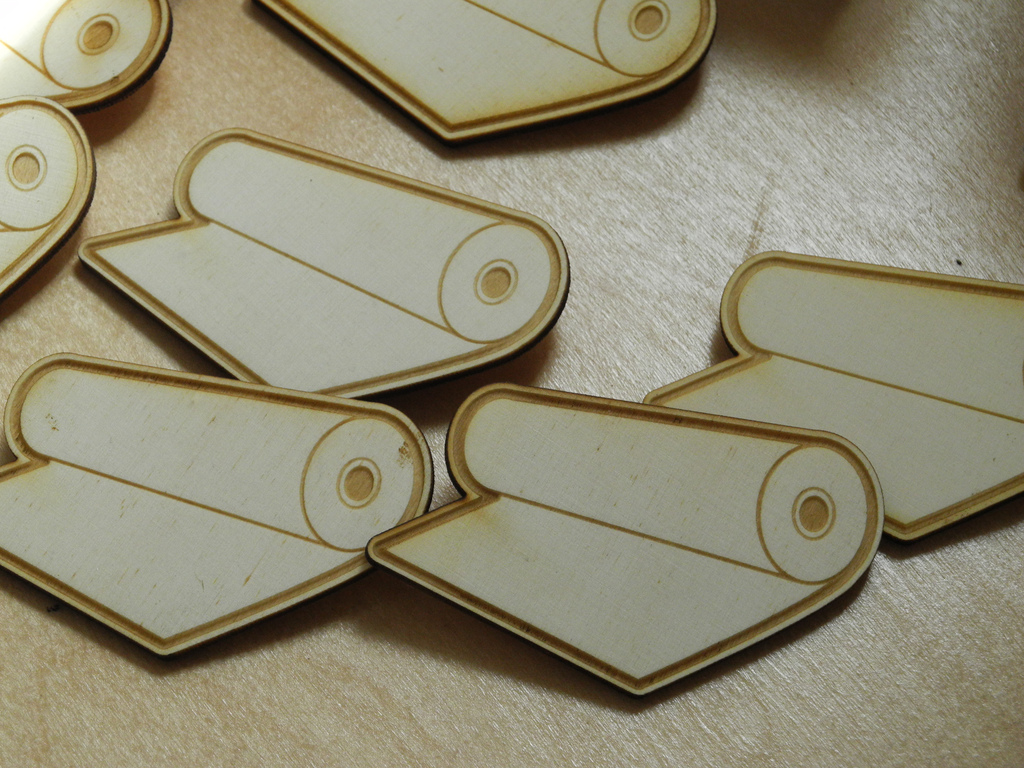 Above are laser cut merit badges from AS220.