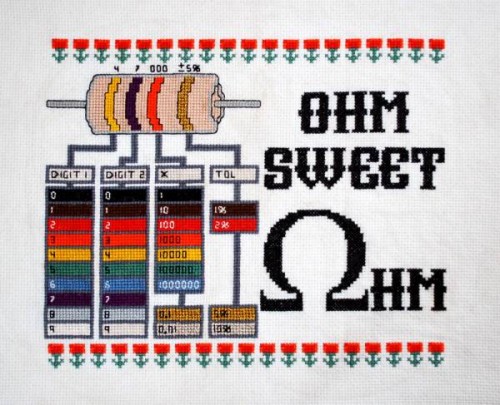 This resistor reference chart will keep your circuits cosy!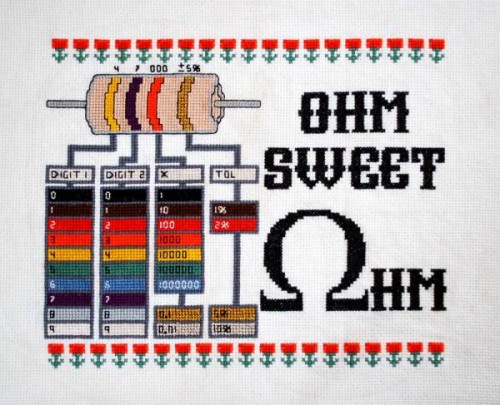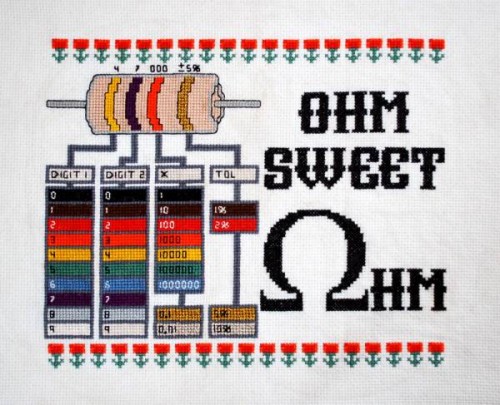 Keeping on top of those resistor values can be a bit tricky sometimes, when working on DIY electronics projects. It helps to have a handy diagram to refer to… and Becky Stern over at Adafruit Industries has a neat way to keep all that important data close by.
Harking back to the good old homely craft of cross-stitch wall hangings, she's put together a detailed tutorial on how to make your own ye-olde resistor reference chart. Even better still, all the bits and pieces you need are available to purchase from Adafruit in a great little kit that includes the pattern, floss, needles, cloth and hoop etc. Who would have thought that DIY electronics could be this cosy?!?
Click through for a quick video of the Ohm Sweet Ohm cross-stitch reference chart.