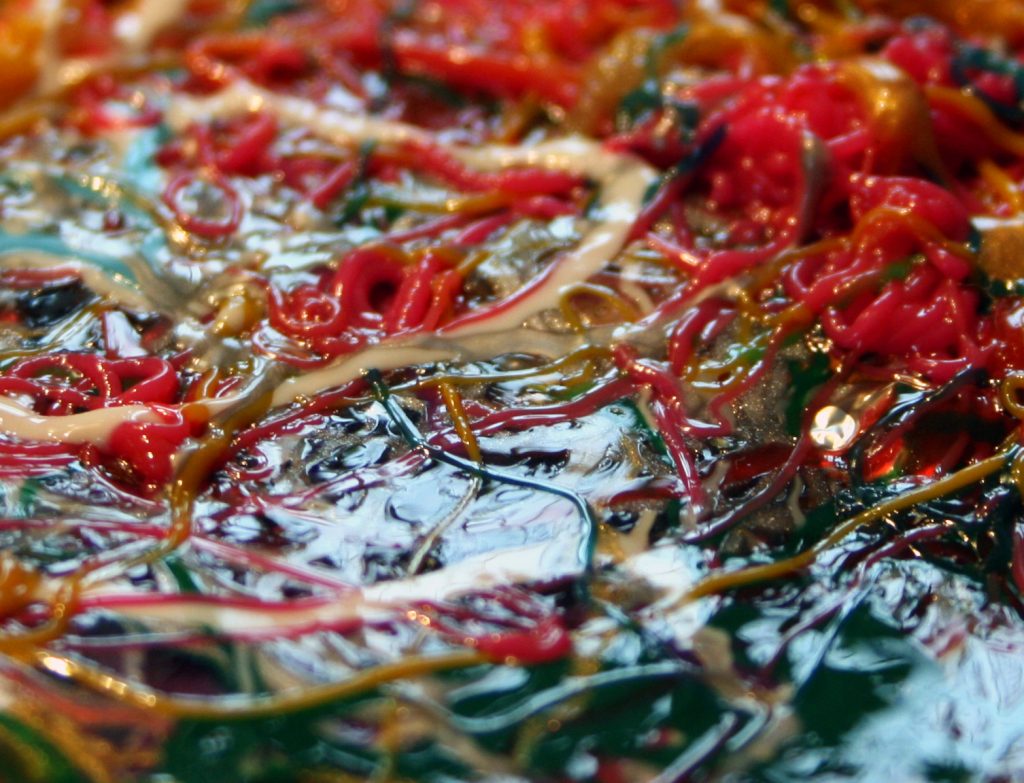 Melted, recycled, colourful!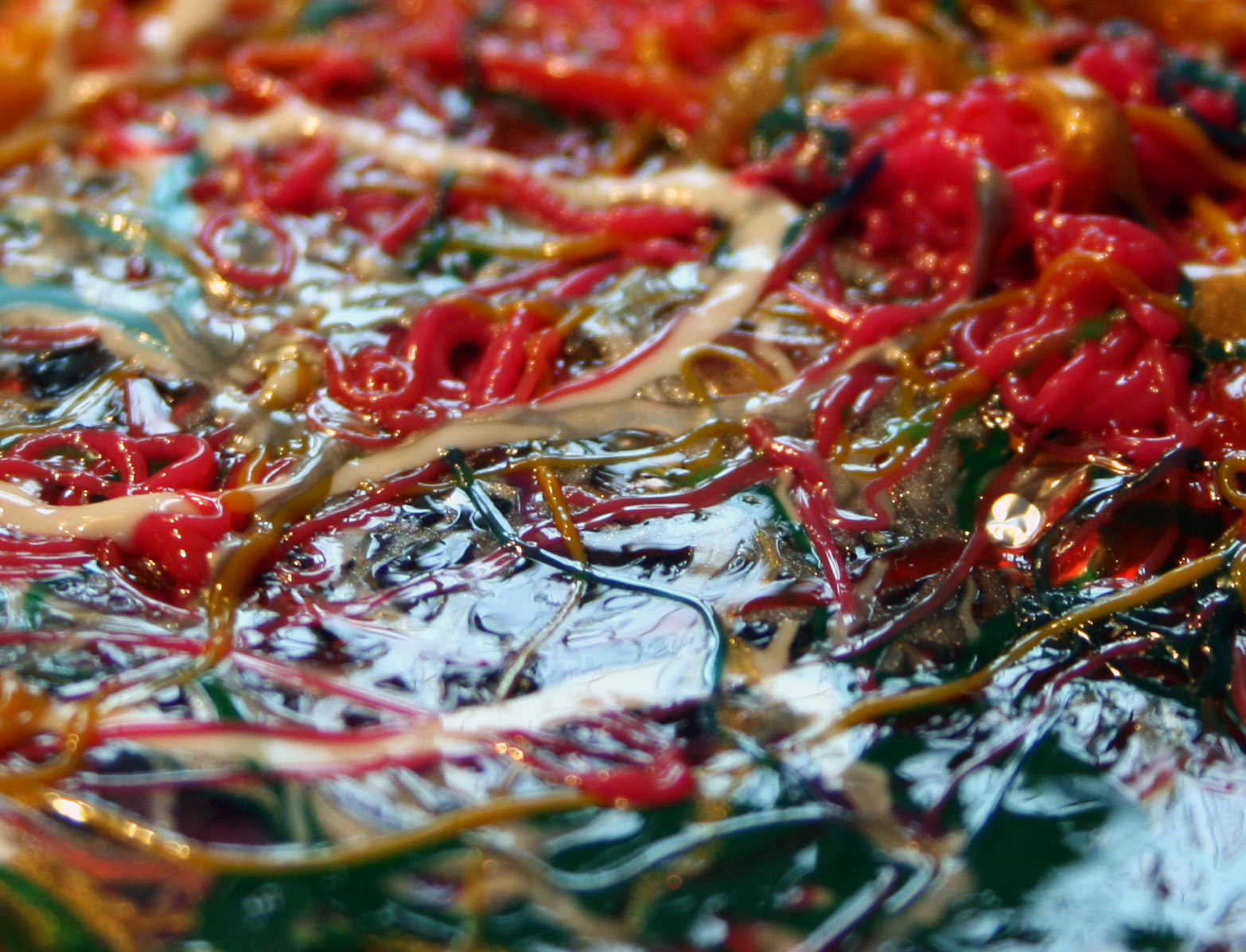 Along the same lines as last week's post about photos of failed 3D prints, I want to highlight another recycle-into-art project that transforms scrap parts into colourful patterns.
RichRap has put together a basic how-to on his blog, taking leftover bits of PLA and melting them in an oven on some aluminum foil:
You will need:
– An oven
– Baking tray
– Aluminium foil
– Scrap bits of PLA and any failed prints
– Beer (to help with artistic inspiration)
Before: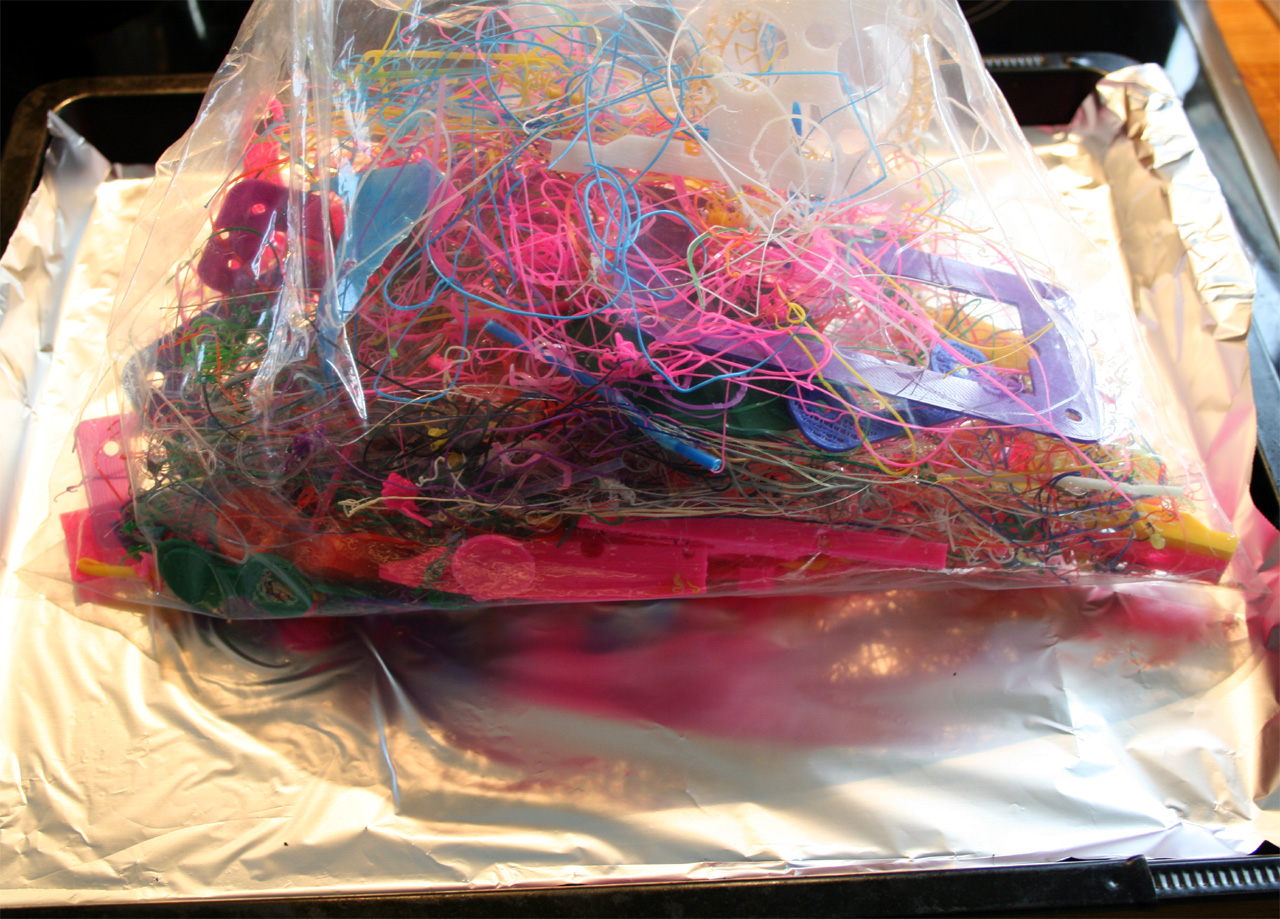 After:

There's an entry on Thingiverse for others to share their creations, and RichRap's full instructions on how to create your own "Melt-Art-Prints" are available on his blog here: http://richrap.blogspot.ca/2012/05/pla-scrap-art.html
---
Derek Quenneville is a 3D printing evangelist who posts weekly on the Ponoko blog. Follow him on Twitter @techknight.