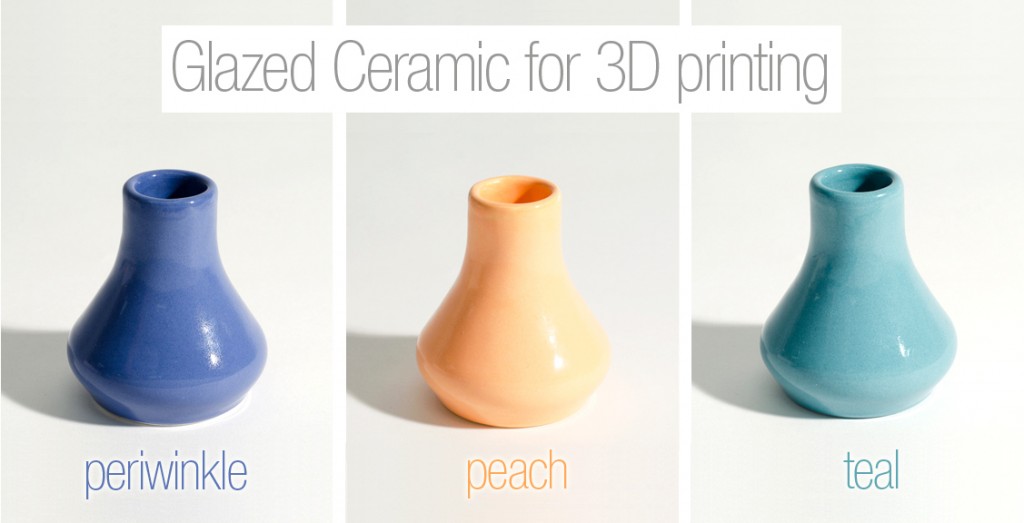 Aren't they pretty?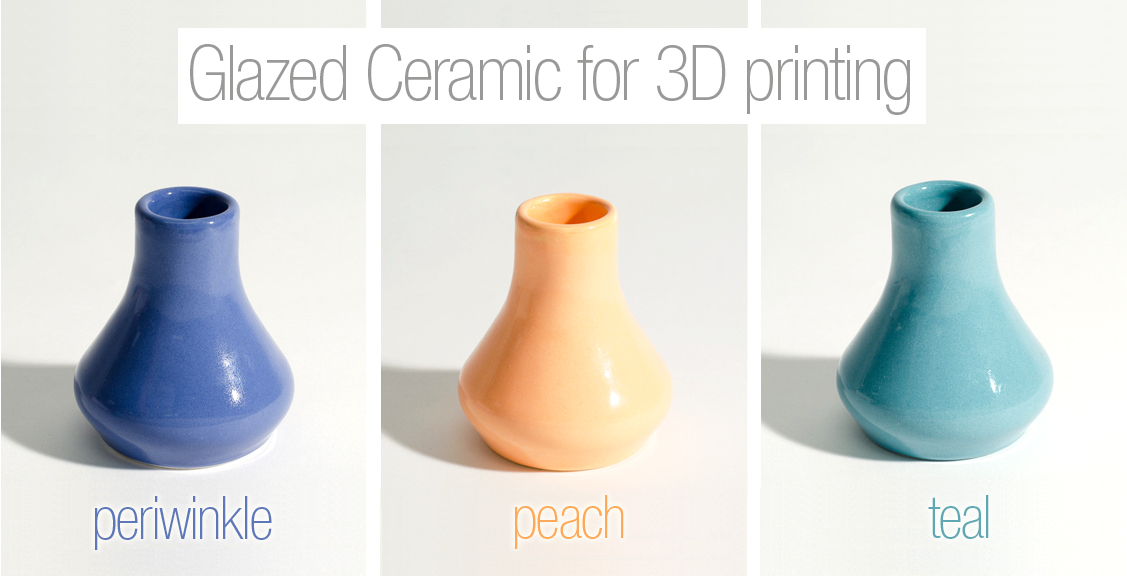 We are super duper excited about expanding the color options of one of our most popular materials. Introducing…
3 NEW COLORS of our Glazed Ceramic for 3D printing
Now you can make bowls, cups, mugs, plates, figurines etc etc in beautiful Periwinkle, Peach, and Teal.
Like our Glazed Ceramic in White, each of these new colored ceramics come out of a ZCorp 3D printer, are food safe and thermal resistant, and start at just $0.20/cm2 (surface area) for Ponoko free accounts.
Check 'em out:
Glazed Ceramic in Periwinkle!


Now before you trot off, here's some important stuff about designing for and making with Glazed Ceramic.
Think of working with 3D printed Glazed Ceramic with the same expectations of hand-made ceramics.
Ceramics go through a lot — 3 rounds of firing and a glazing stage. And change happens with each stage; so avoid rigid, geometric, or highly detailed designs. Ceramics are fragile; so your design must be strong and stable enough to be fired in the kiln. Ceramics are also unpredictable, which is part of their charm. So don't expect a verbatim replica of your 3D model.
Durability
Your design must be structurally durable so that it can be hardened in the firing process. The recommended minimum wall thickness is 3mm.
The high heat can also cause your design to warp as it hardens, so softer organic shapes are much more suitable than geometric shapes. Note how the geometric design below turned out a little bloated.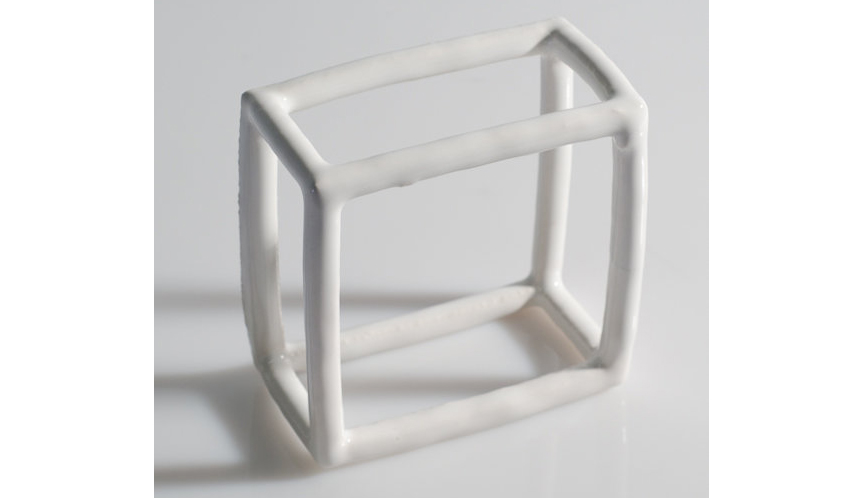 Detail
Detail is another thing to carefully consider. In addition to warping in the kiln, the glaze can add 1mm of material to the surface, smoothing over any surface details in your design. Note how the text is obscured in the examples below.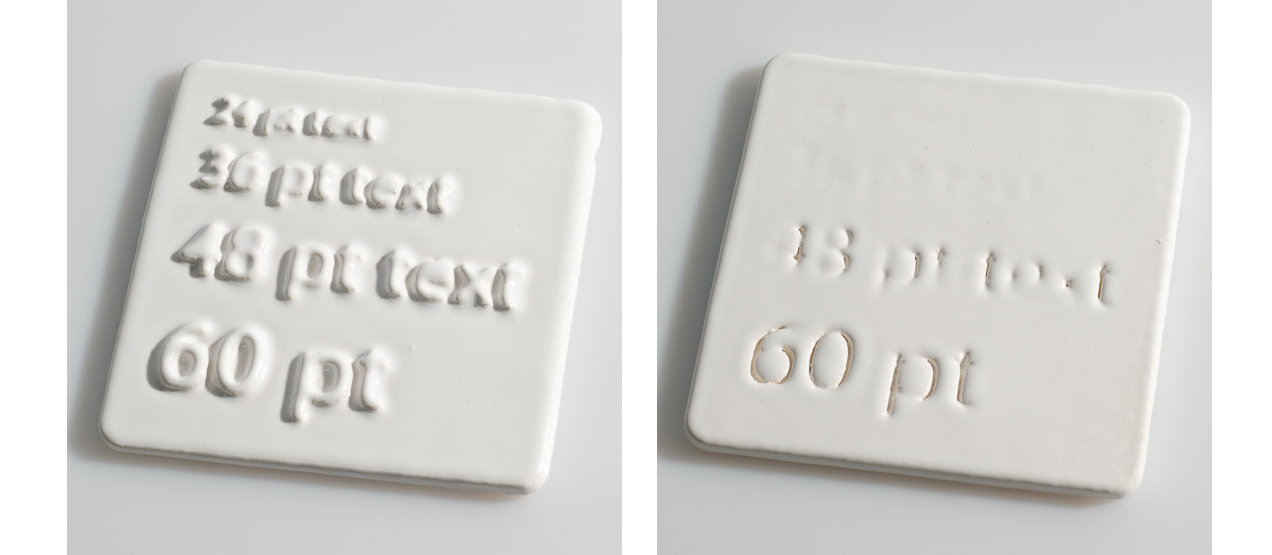 The glazing stage
The glazing process requires one other consideration as you design. The glaze is sprayed on, and your design must have an obvious base on which to sit. If there is no obvious base, your design will be propped on pins which will leave dimples in the glaze.
Also, only the appropriately glazed parts of your design are food safe.
Pricing
Pricing for this material starts at an affordable $0.20/cm2 for free Personal Factory accounts and $0.18/cm2 for Prime. Pricing is in cm2 instead of cm3, because pricing is based on the surface area of your design.
Conclusion:
Creating 3D printed ceramic objects is both a mechanical and an organic process. Design with both in mind, and this may just be your new favorite material.
And do check out our excellent tutorial in the forum:
How to get the best results from Glazed Ceramic 3D Printing