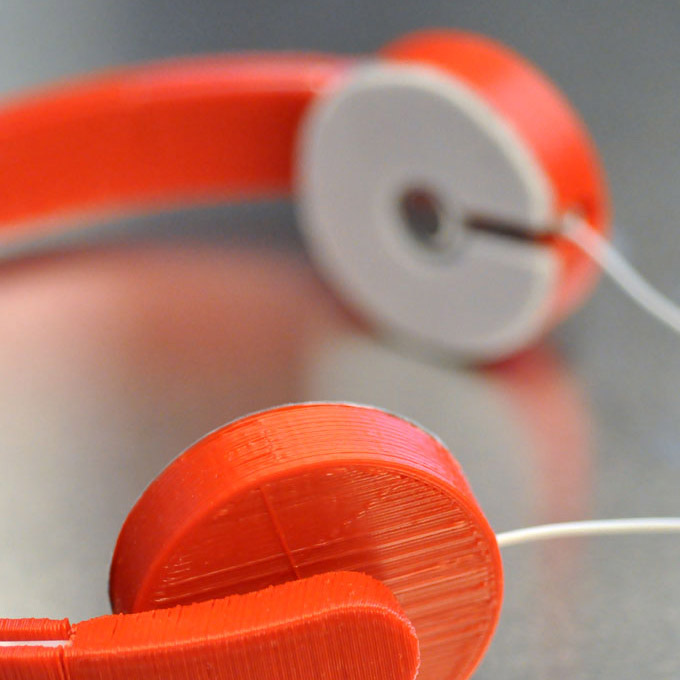 Making the not-so-ergonomic, ergonomic again…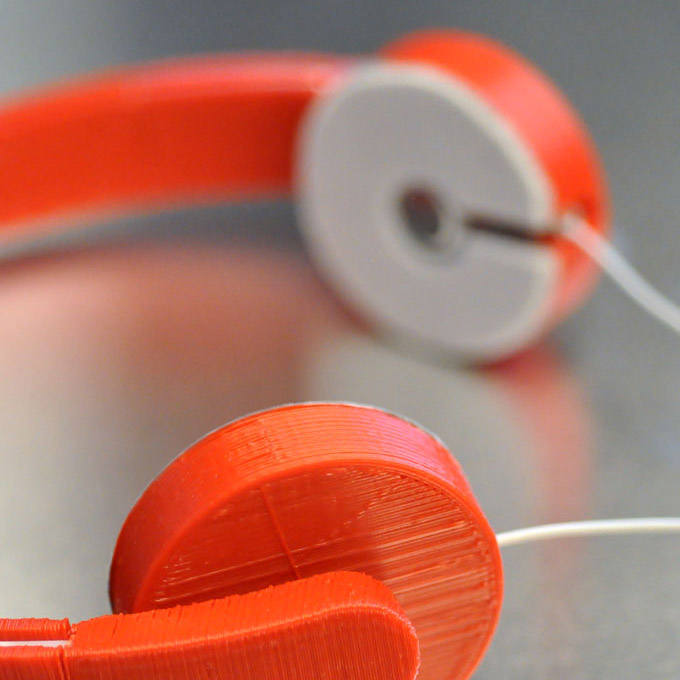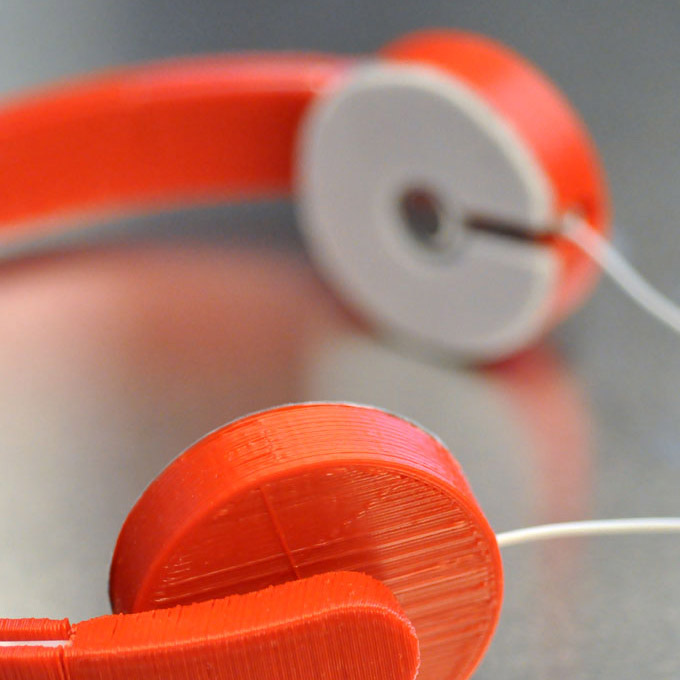 Apple is usually revered as an shining example in the design world. There is the ocassional exception, however. They seem unwilling to design a mouse that takes into account biomechanics and ergonomic factors of the human hand since at least the early 90's. The iPod earbud style headphones are another instance – where Apple has a priority of designing a geometric neo-minimalist form, rather than ensuring comfort and performance. Cupped headphones are also much better at isolating your ears away from the ambient noise of the world.
These issues led Paris based Chilean industrial designer JC Karich to develop a 3D printable ear enclosed headphone adapter that houses a pair of iPod earbuds.
The headphone adapter is currently a work in progress. The CAD files are hosted on Thingiverse which promotes the sharing of ideas and designs. Karich has provided his data under the creative commons attribution license which means it is freely available to other makers to copy, adapt and improve upon as long as Karich is identified as the original creator. It will be interesting to see what derivative designs appear. You can download the files and print them with your Personal Factory.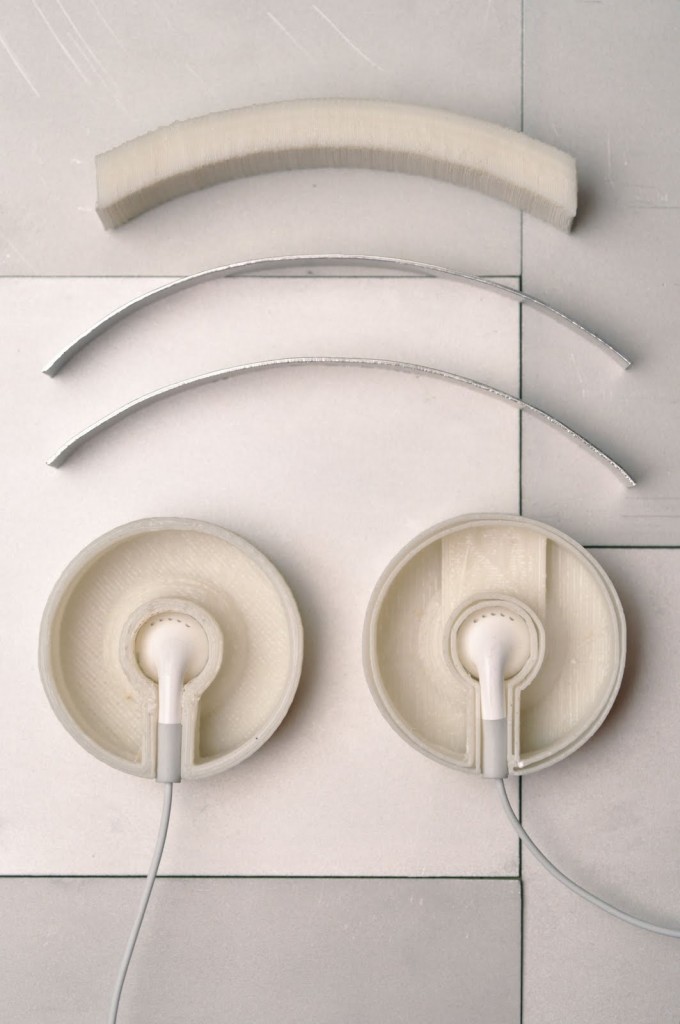 Via Digital trends & Thingiverse.
---
David is an industrial designer from New Zealand. He contributes a weekly article on personal fabrication for Ponoko. You can follow him on Twitter 
@dizymac