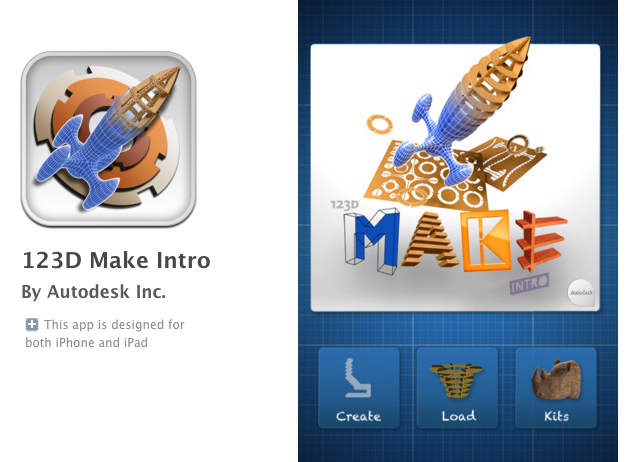 3D design into 2D diy kit? There's an app for that.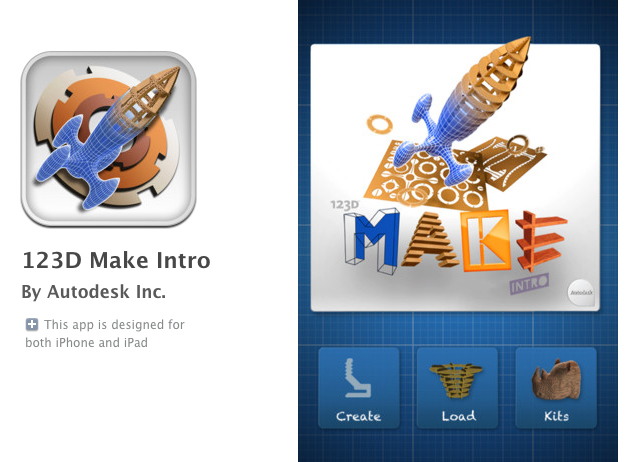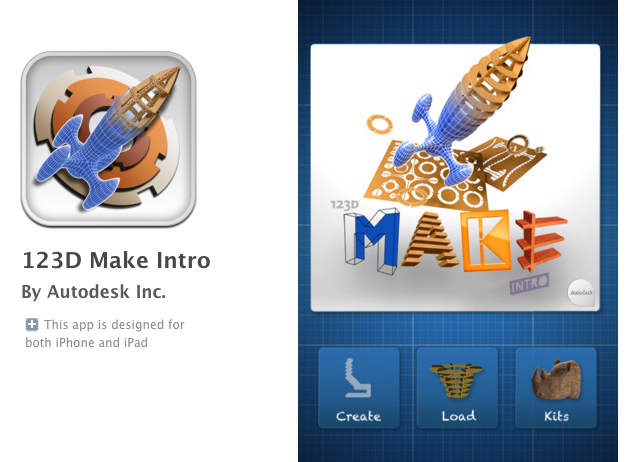 Just when you thought it was easier than ever to design and make stuff using Autodesk's 123D suite of apps, today Autodesk has released an iOS version of their model-and-make software tool, 123D Make.
123D Make Intro iOS app is FREE and available for the iPhone and iPad.
123D Make is also available as a web-based and PC application, and — as of today — as a Mac OSX application.
So what does it do, exactly? 123D Make is all about converting your 3D models into 2D pieces for easy assembly, complete with animated instructions. You can print out the patterns and cut the pieces yourself or — thanks to the Ponoko Personal Factory API — you can have your pieces lasercut & shipped to your door.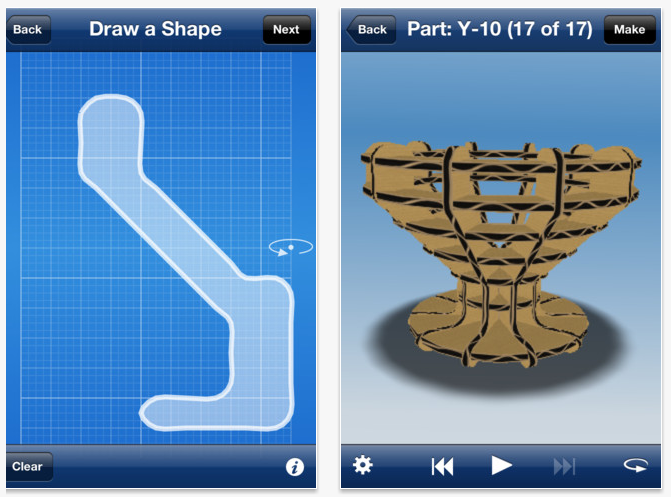 There are 2 ways to get a design:
You can browse their set of pre-made kits OR you can use the 'Revolve' feature to draw a shape and revolve it into a 3D form. The image above shows the revolve tool used to make a bowl.
Designs can be constructed with 2 methods:
Waffle construction uses intersecting pieces, like the rocket design shown below. Stacked construction uses multiple, stacked layers, like the dinosaur head shown further down.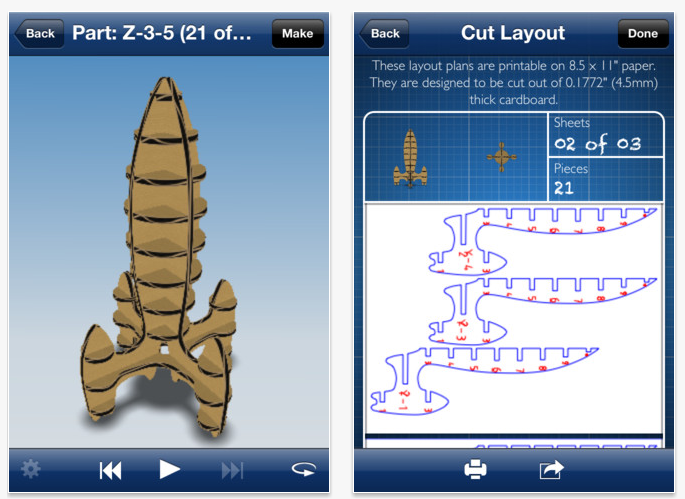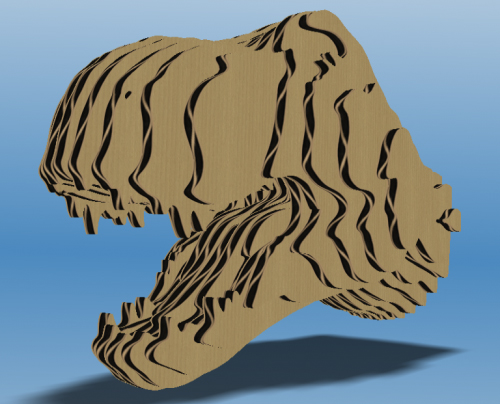 Whether you are browsing the 123D library of designs or modelling your own forms, the ability to quickly visualise the 3D form and generate cutting patterns within the familiar IOS environment provides a smooth entry point for many newcomers to digital manufacturing.
10 steps to making with the 123D Make iOS app
Open 123D Make on youriIOS device
Browse products or build your own with the Revolve tool
Select your favorite design
Pattern of flat pieces is generated
Click 'make'
A cart item will appear in your 123dapp.com account
Get an instant price
Order your design
Receive order confirmation
Product made and shipped to you!