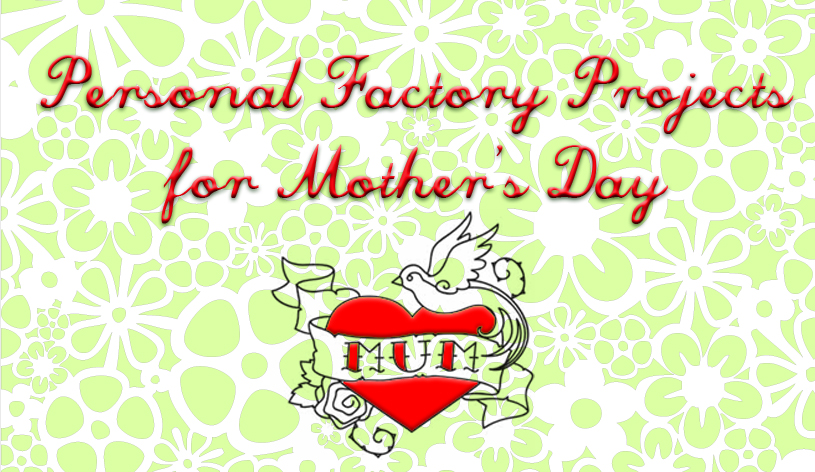 Plus Make Your Own Mom Presents with FREE design files!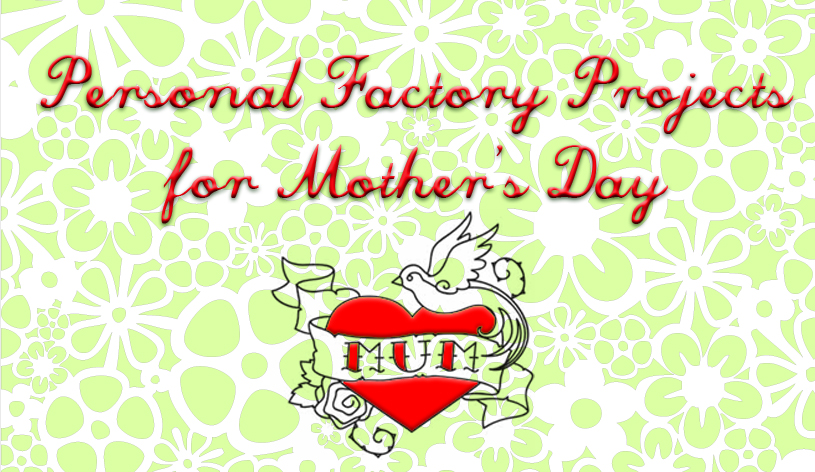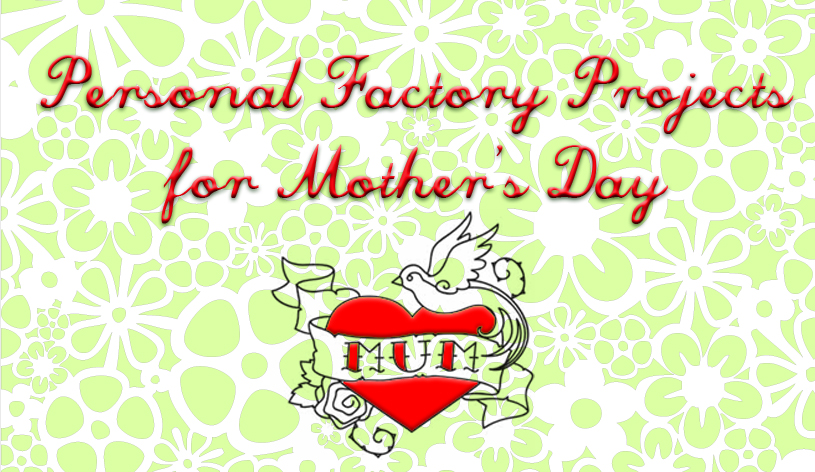 Mother's Day is only a couple of weeks away, so we have some creative inspiration and gift ideas to get you on the path to becoming your mother's favourite child. Few admonitions are as cutting as "I am disappointed in you" coming from your mom. Make sure you make her something wonderful this year, or at least buy her something unique that doesn't come from a mall.
Personal ornamentation is often a popular option. Gilded Butterflies are a range of one off fluttering pendants that are as individually unique as each butterfly's wing pattern. The pendants are laser cut out of bamboo plywood and laminated with real butterfly wings. Feisty Elle offers an impressive variety of intricately cut bamboo and 100% wool felt jewellery, with the dahlias being so well recognised that they are now being plagiarised around the world. Plagiarism is not cool. Colleen Jordan's 3D printed miniature wearable planters are infinitely customisable by whatever is planted inside, and they are also available in different shapes and colours.

Jewelry needs somewhere to be stored. Harbinger Co don't just make jewellery, but also create beautiful boxes for all that loot. You may be already the apple of your mother's eye, but chances are that there are some other family members that your mom is fond of. Such as the dog or the goldfish. Familial pride and joy is best displayed photographically, in a picture frame, such as the flower one by BEDA Design Inc. You know you're not doing your mom proud if the goldfish gets the middle flower. On the topic of furry and scaly friends, Pepper Sprout Designs make animal themed trivets amongst many other home gifts. These are laser cut from 100% wool felt.

Your mom will hopefully be happy to see your smiling face, and should that grimace require additional illumination, a lamp could be very useful. Alienology create different types of lighting, including the Bloom Table Lamp that is laser cut from Eurolite plywood. Jenny Keate's fluffy Luminant lamp is made from a combination of wool and laser cut plywood. It has the softness of a sheep without any of the annoying bleeting. Another home frienly idea of mum is a Decoy Lab clock made from Earth friendly bamboo and adorned with a forest-full of cute animals.

The best gift is the one made by you, and we're here to help facilitate the opportunity by providing FREE design files that you can download, customise and make with Ponoko. The Tulip Vase is designed to be flat packed and easily assembled with minimal components. All you need is a glass test tube to put water and flowers in and to give the vase structure, so no glue is required. If made from plywood or MDF, the parts can be painted, waxed or varnished, and there are a few finishing options for both US and NZ materials. The Ball of Stars by Dizingoff is designed as a 3D printed art object that can be made into a light with an addition of an LED. Mother's Day is usually accompanied by a greeting card, so this is no exception. The Lace Card is designed specifically for cardstock, which is the Ponoko promotional material until the end of April – design something to be laser cut from cardstock and you could win a neat piece of technology. We even have a tutorial on how to use laser cutting to make greeting cards.