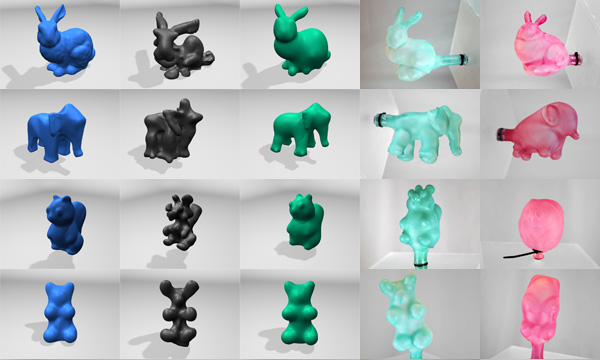 Novel approach to producing inflated shapes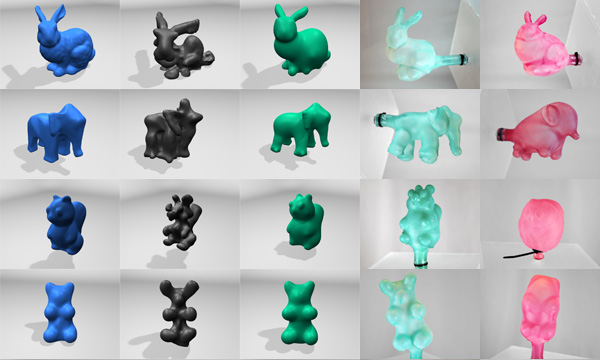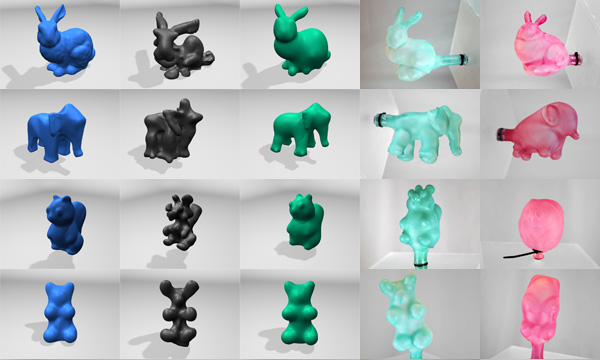 Making balloon animals (and balloon anythings) is about to become much cooler. That's because a collaboration between ETH Zurich and Disney Research Zurich has produced a new approach to making inflatable shapes with 3D printed molds.
The traditional method of creating rubber balloons using a sculpted mold does not lend itself to complex shapes. But the method described by Bernd Bickel and crew instead uses models of uninflated shapes that can be computer-simulated to reach a target inflated shape.
Basically, by figuring out the "at rest" state of the balloon and 3D printing that as a mold, the inflated version can be a perfect shape instead of a blown-out, distorted version that would come from simply inflating a scaled-down model.
Have a look at this video comparison to see the difference between optimized and unoptimized shapes as they are inflated:
It's a really interesting problem to solve! If you'd like to read the in-depth explanation, the paper is available as a PDF along with the full-length video here: http://graphics.ethz.ch/publications/papers/paperSko12.php
The findings are to be presented next month at Eurographics 2012. (Which makes me wonder if they're actually supposed to be online yet – so read quickly. 🙂 )
(via New Scientist)
---
Derek Quenneville is a 3D printing evangelist who posts weekly on the Ponoko blog. Follow him on Twitter @techknight.