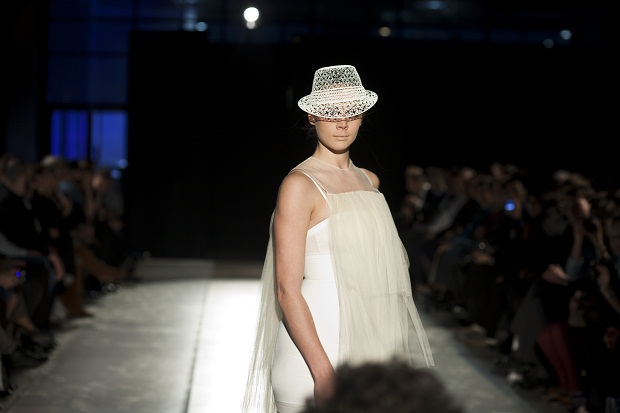 3D printing on the runway.
A collection of 3D printed hats and acessories were shown on the runway as part of the Materialise World Conference in Leuven, Belgium. Well known designers Elvis Pompilio, Daniel Widrig, Niccolo Casas showed pieces in addition to the top 20 entries in Materialise's recent "Hats Off to 3D Printing Challenge."

At the end of the show Mark Bloomfield was announced as the winner of the challenge with his hat "Daisy."
The video is in Dutch, but there plenty of good footage to see for those who don't speak it.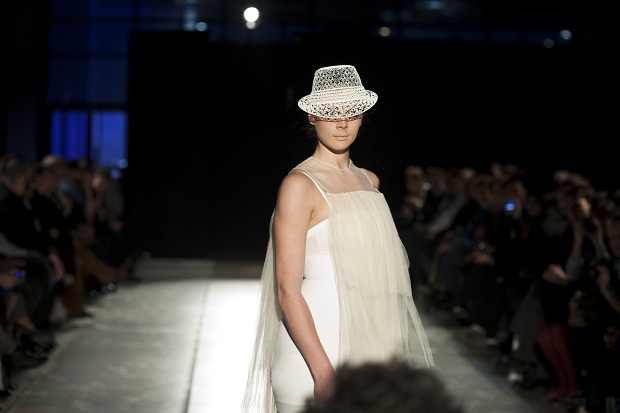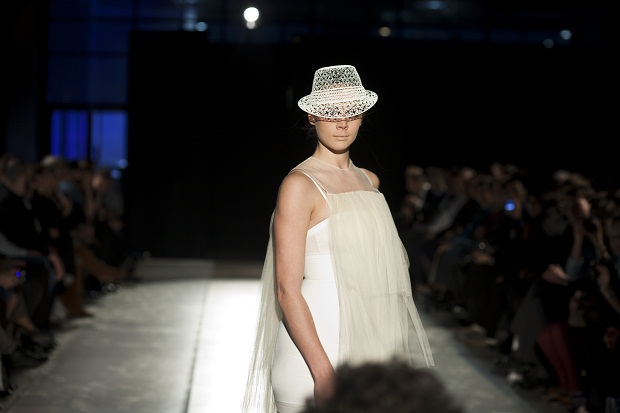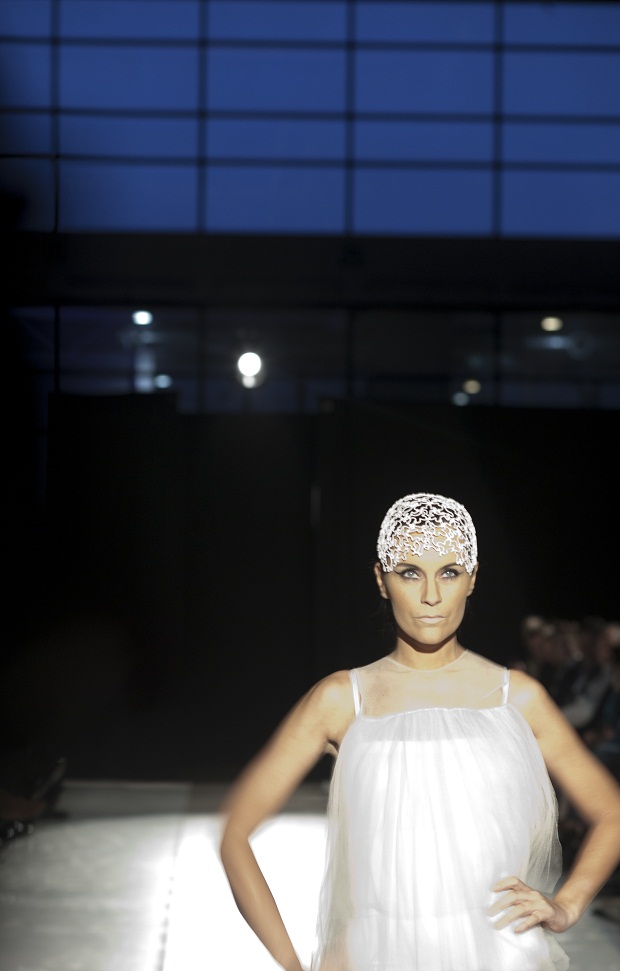 Via Het Nieuws