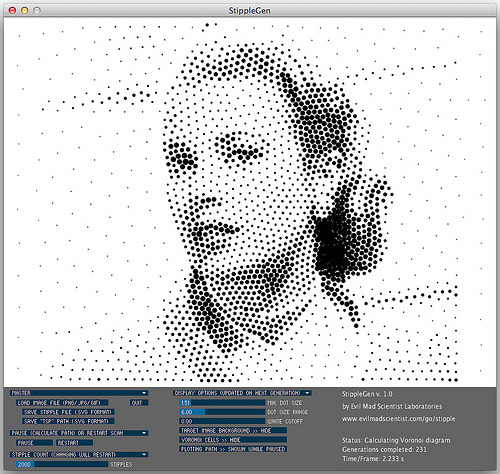 Time to go dotty with your CNC artwork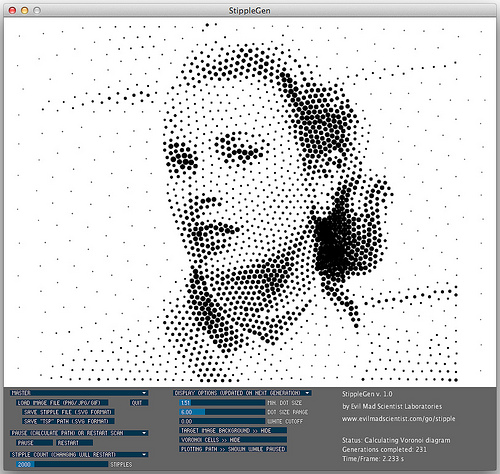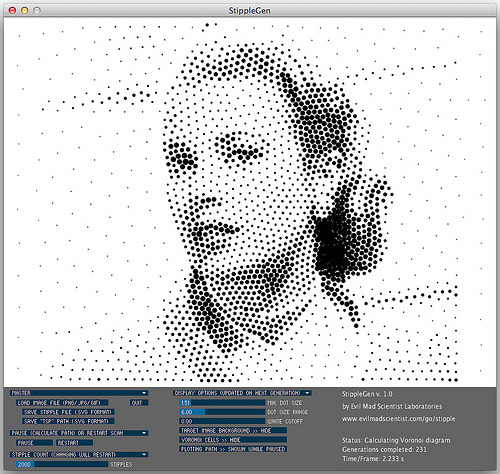 Halftone-styled images have a compelling power to them. Perhaps it's the retro-nostalgia of 1960's Pop Art, the grainy speckles of old newsprint, or maybe it's something else entirely? Either way, there is just something about all those dots.
Evil Mad Scientists (you know, the guys behind the Egg-Bot amongst other things) have released StippleGen, a stand-alone program that converts any image into CNC-friendly SVG format.
There is a considerable amount of control as you tweak the algorithms, whether you are after a specific number or style of dots, or even a continuous TSP path. It's all geared towards use on small CNC devices such as the Egg-Bot, but don't let that stop you if you have larger aspirations.
StippleGen is designed to be easy to install, easy to use, and easy to modify. It is capable of producing excellent quality output with up to 10,000 points.
Click through to EMSL for a thorough run-down on just what this neat little software package is capable of.
via Evil Mad Scientist Laboratories