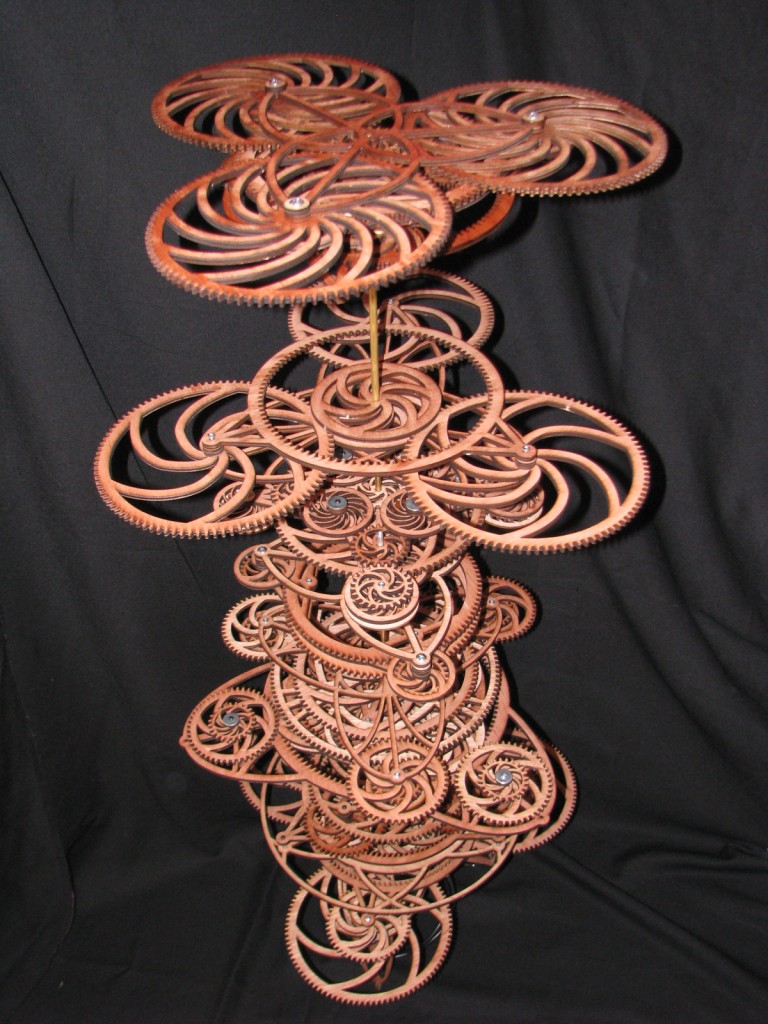 Gears, gears, and more gears.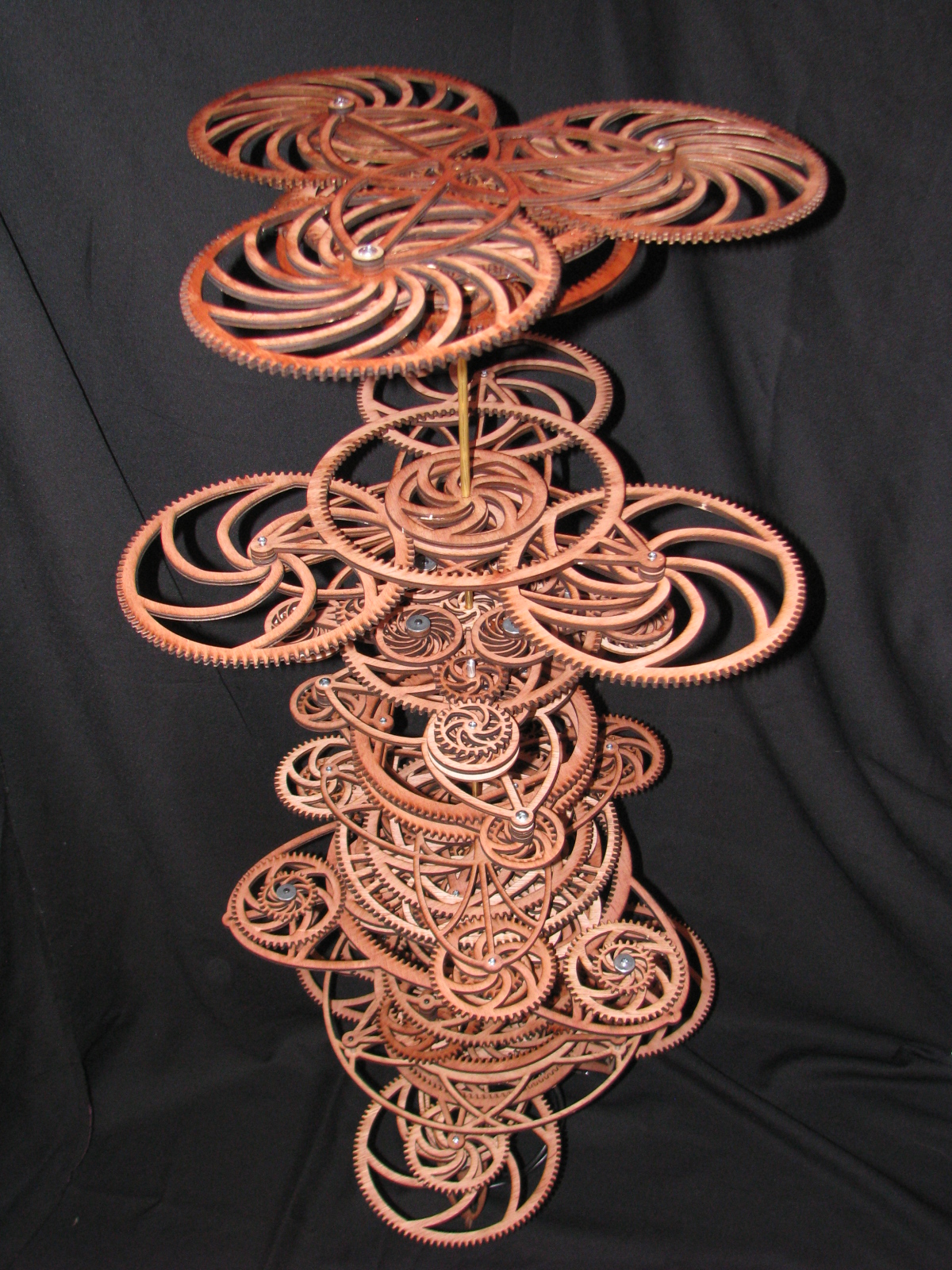 Brent Thorne, a San Francisco-based computer scientist and kinetic artist, is working on a mechanical computer with laser cut gears. It "computes continuous self-similar fractals." I would be lying if I said I have clear idea how it works, but it impressive nonetheless. Apparently the image above is a half-scale prototype of one of three sub-units that will each measure two meters tall (roughly 6'6″) when the computer is finished.
The artist posted a brief explanation of the theory behind the computer for those who may be interested. If you are more inclined to learning how to make mechanisms our recent tutorials on making Gears and Joints with SketchUp (part 1 and part 2) would be a good place to start.