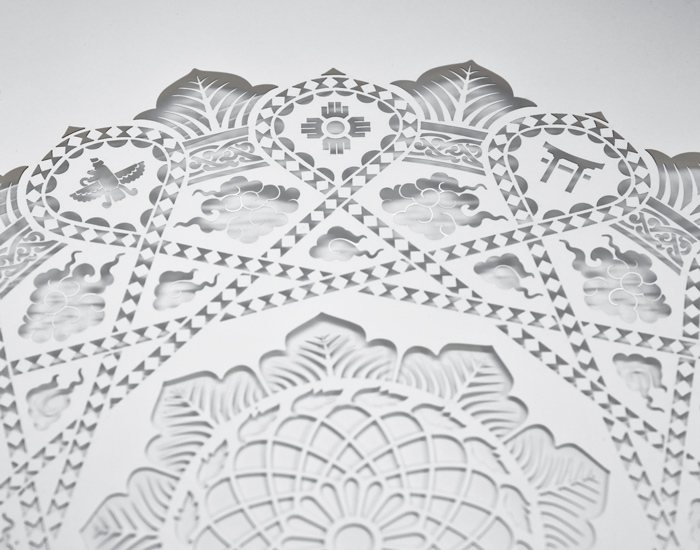 The Laser Cutter Roundup — a weekly dose of laser-cut love: #74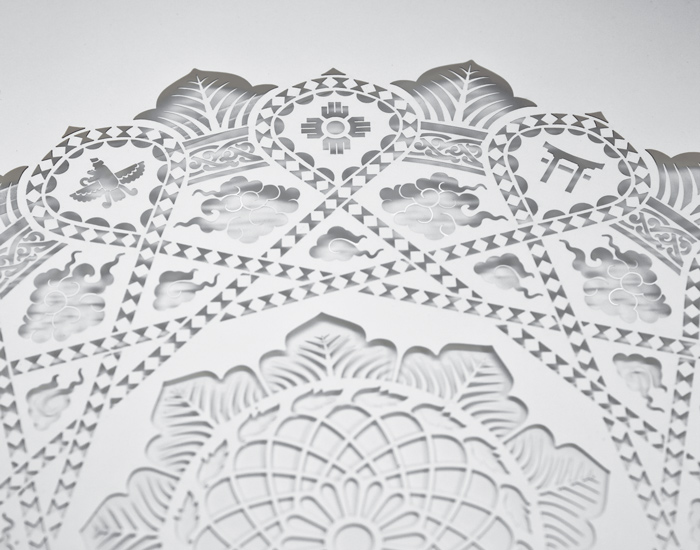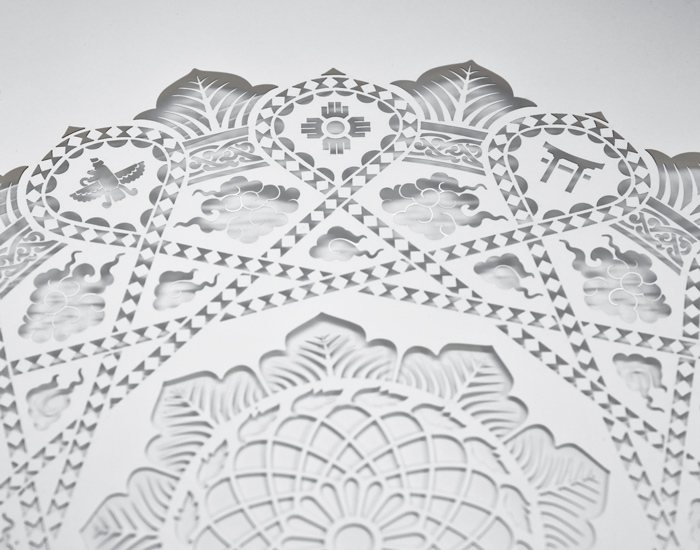 Hey, Sam here,back collecting the post from The Laser Cutter.
Above is a  laser cut mandala for the Dalia Lama's 2011 Chicago visit from Dan Funderburgh.
After the jump,  toast, branches, a stamp, and work from a coffee house…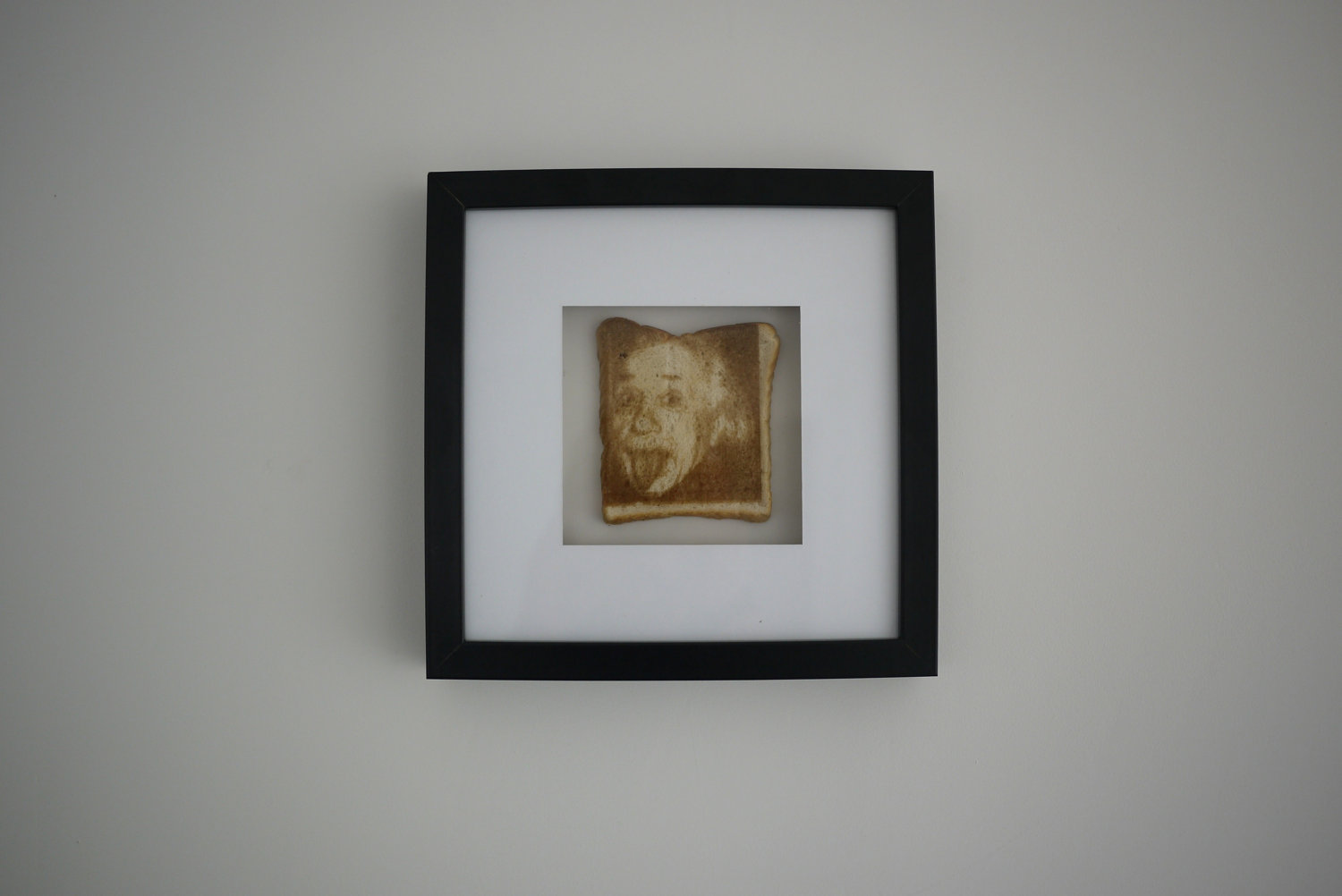 Above is laser etched toast from Gavin of LaserBristol who was nice enough to extend a 15% discount to TLC readers – get the coupon code here.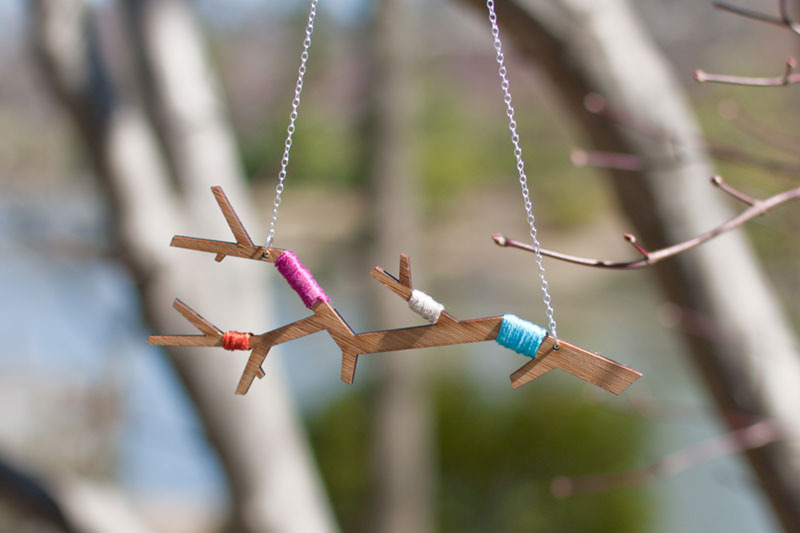 Above is a necklace laser cut from Bamboo from EVRT Studio.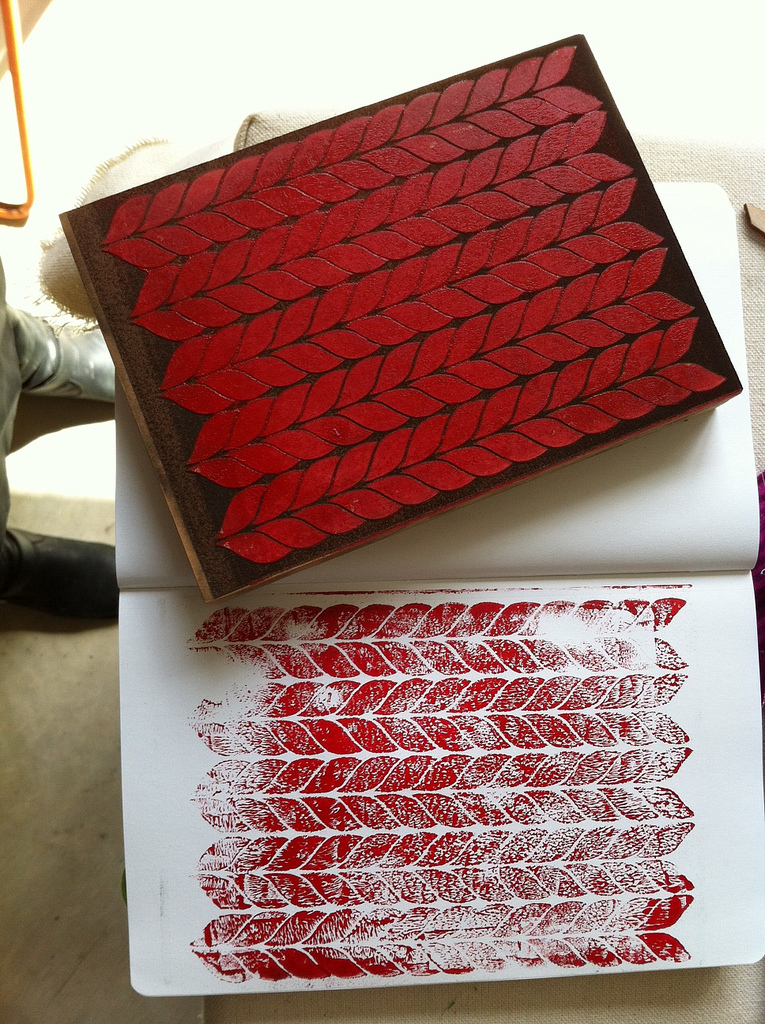 Above is a laser cut block and its print from Fade To Future.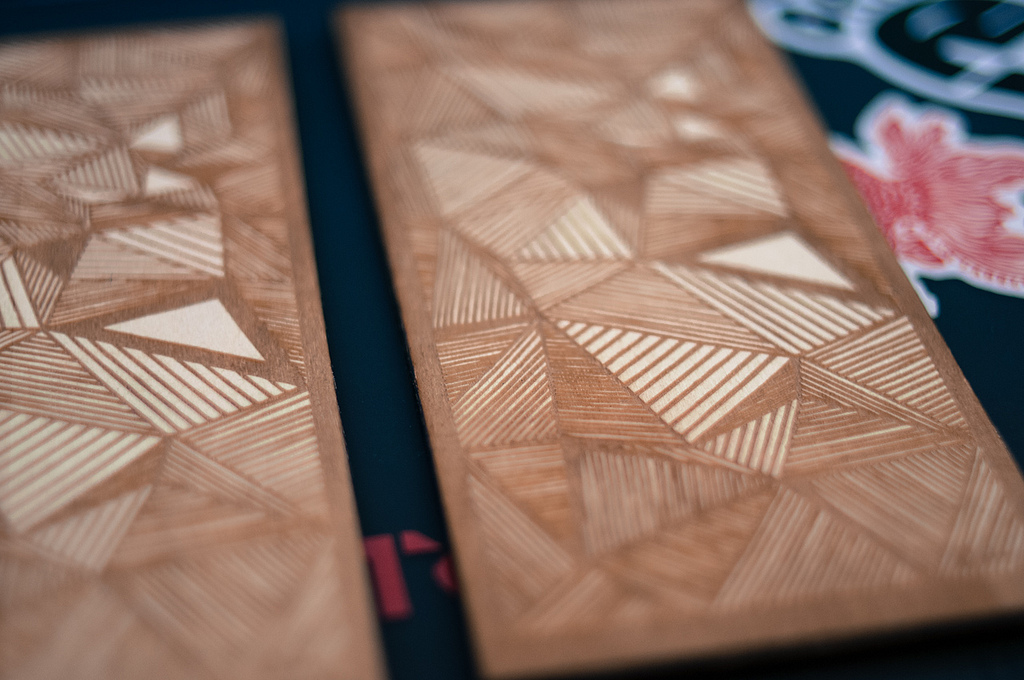 Above is a Doodle (my term) made at a coffee house and laser etched into plywood, from Richard Byers.