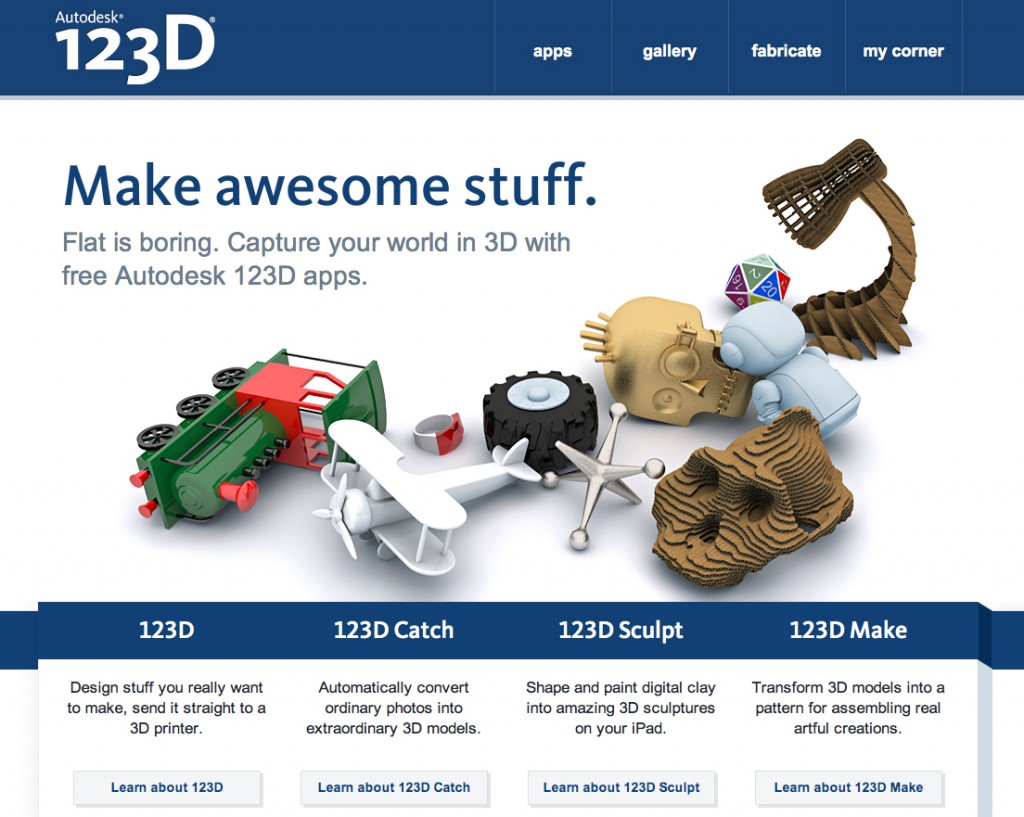 What's new and what's coming soon from Autodesk 123D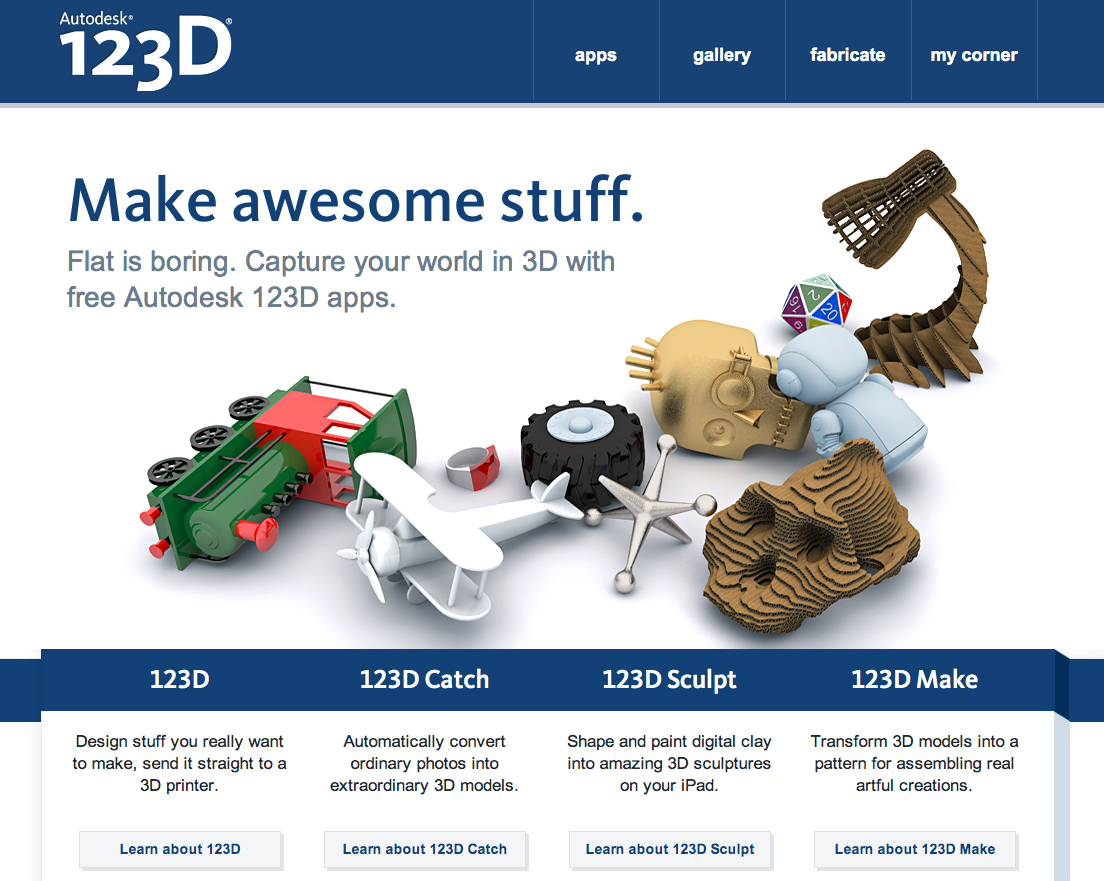 Autodesk, creators of some of the most popular design software on the market, recently announced a completely updated 123D site — where you can turn your design files into real products.
The company has also released news on what's coming soon for the 123D app suite, a collection of 4 free and easy to use design tools also available on the 123D site.
Autodesk 123D + Ponoko Personal Factory API
---
Autodesk's 123D website uses Ponoko's Personal Factory API to handle the magic that happens between the digital design and the real-life product.
Since the beginning of our partnership last year, we've been pairing Ponoko's pioneering technology and expertise in the make-it-yourself movement with Autodesk's ingenuity and talent for developing powerful design software.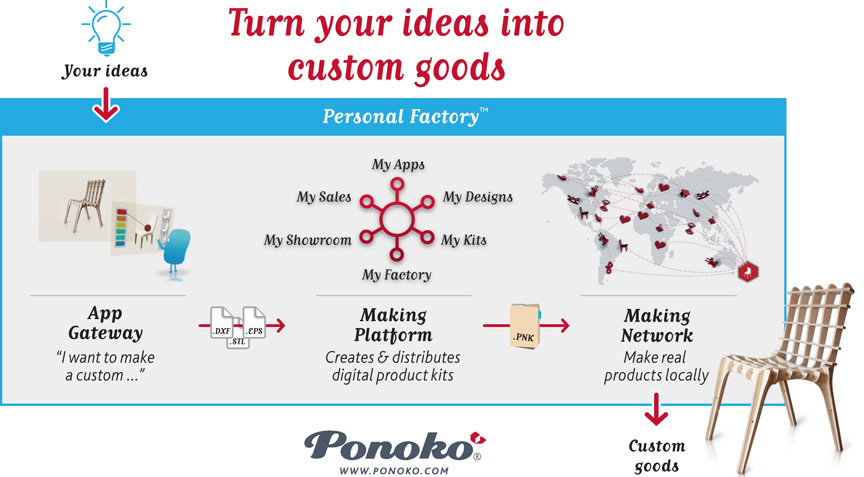 We want the Personal Factory API to create a whole new market of product creation and customization apps; so we are really excited about the continued development of the 123D site and expansion of the 123D app suite. Here's break down of what's new and what's coming soon from Autodesk 123D!
What's new with 123D + 123D app overview
---
Autodesk has completely updated the 123D site.
Looking to prototype your design with 3D printing? Want to create a slice model with laser-cutting? Just hit the "fabricate" button at the top of the page. Upload your design and Ponoko's Personal Factory takes care of all the digital dirty work: file checking, instant pricing, and packaging into a make-able file fit for fabrication. Then the final product shows up at your door!

123D is a desktop 3D modeling app available for Windows. With 123D, you can design from scratch or use pre-designed elements to build your design. When you're done, you can send your design to be manufactured with laser-cutting or 3D printing.
123D Catch is a desktop app for turning photos into 3D models. It's currently available for Windows, and both an iPad and web-based version are coming soon.
123D Sculpt is an iPad app that lets you shape and paint digital clay. It's available for free in the iTunes App Store.
And finally there's 123D Make, a web-based app that converts your 3D models into 2D pieces that you can assemble. It even generates animated assembly instructions. A desktop version for Mac and Windows is on it's way, along with a mobile version for iOS.