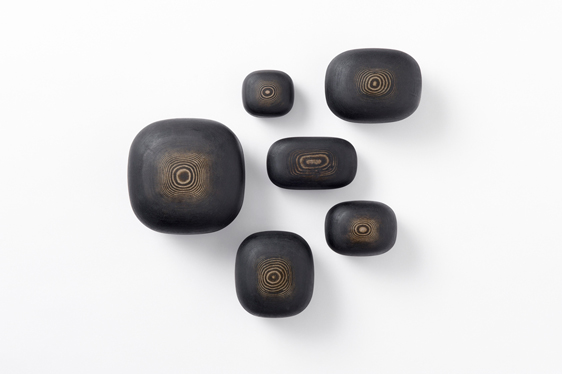 The high tech and the traditional.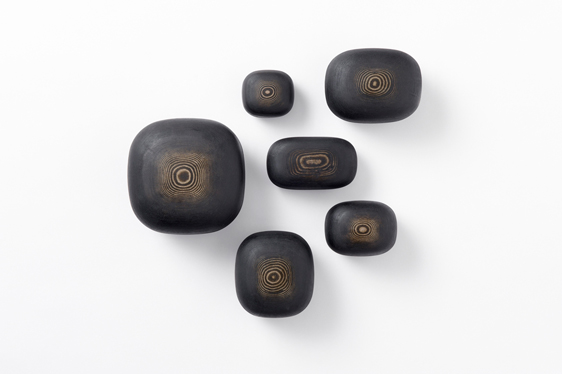 I must admit that I have a particular fondness for projects that combine traditional and modern technology. They prove that not everything made with digital fabrication has to look like something from a space adventure movie (not that there's anything inherently wrong with that).
These small containers by nendo start with a paper-based 3D printer that glues and cuts sheets of regular paper to build the form. This kind of machine is normally considered a relatively cheap and low-quality alternative to the more common plastic extrusion printers, in part because of the terraced look of the models.
Instead of trying to hide the paper texture, nendo used it to its best advantage with a coating of traditional japanese lacquer. The combination looks something like wood grain.